Extremely heavy-handed, Drone may as well have a large flashing message at the bottom at all times that reads "Drone strikes are evil." Nevertheless, the structure and actors manage to keep it from being completely tedious, although not by much.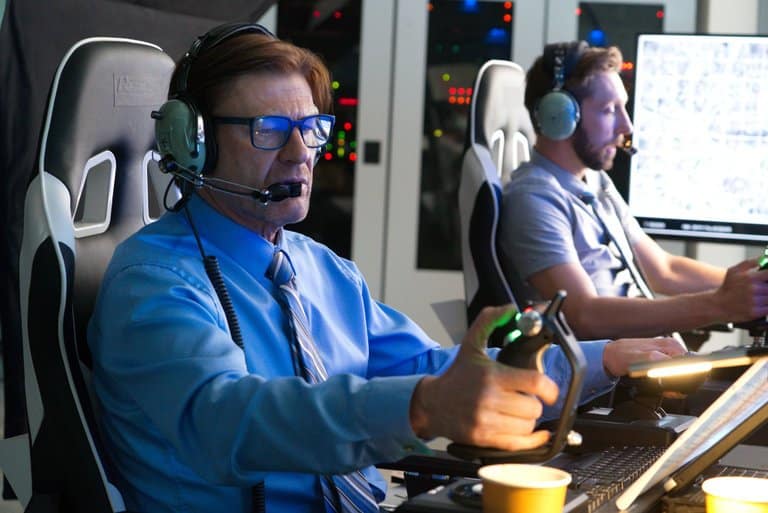 Neil Wistin (Bean) is a drone striker operator for the CIA. He is experiencing tensions with his family, who do not know his true job, after the death of his father. He is approached by Imir Shaw (Sabongui), a Pakistani man who claims to be interested in buying his old boat. As they head inside, it becomes clear that Shaw is there to discuss matters more relating to the aftermath of a drone strike headed by Wistin sometime before.
The film could easily have been set as a stage play, and may even have worked better in that format, with a few minor changes. As it stands, Bean and Sabongui are believable as characters and fun to watch, even if they don't have a lot to work with.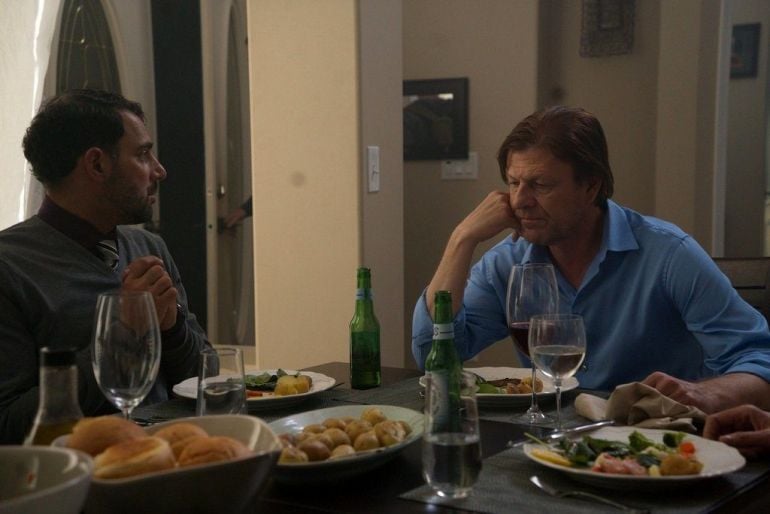 In many ways, Drone feels like one that hit the Zeitgeist too late – as though, someone pitched it when they heard about whistleblower stories in the U.S. military and drone campaigns some years ago, but by the time it was finally made and released, we were all past those stories emotionally.
Drone is a film that sadly tries to manipulate the emotions of its audience more than it wants to show them a story and let them draw their own conclusions.