Back in early 2020, I had the opportunity to review the Dreamscaper: Prologue. This was a free-to-play version of the game still in its early stages. Fast-forward a few weeks and I had racked up nearly 24 hours of game time, despite having completed all the elements well within the six-hour mark. This is because there was great replay value, while also discovering more and more each time I completed, what was then only the first two dream stages.
Dreamscaper released as an Early Access build on Steam towards the end of 2020. Much to my annoyance, I had completely missed the launch, despite having added it to my wishlist on Steam. Be that as it may, I'm thankful that I've now been able to get an opportunity to review the Early Access version on Steam.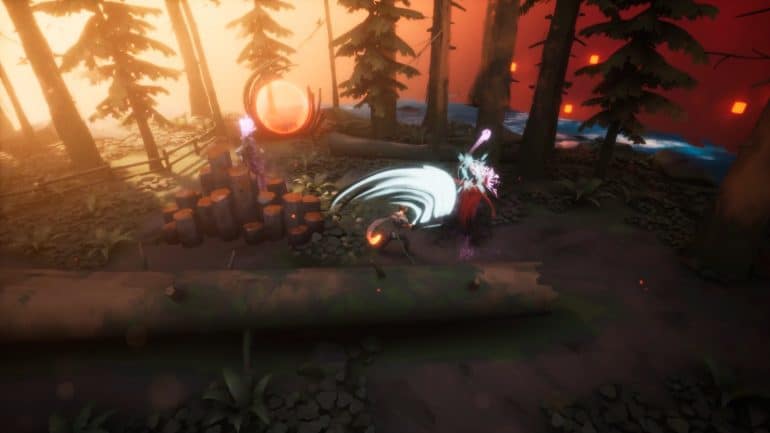 Heading back into the game, there is an immediate feeling of familiarity, having spent those hours playing through the Dreamscaper: Prologue. At the same time, there's so much more to explore, learn and enjoy all of over again. But one of the key aspects, that I had not considered at all in my previous review, is how much it resonated with the current climate around the world, as a result of the COVID-19 pandemic.
At the time I started playing the game in 2020, South Africa had just entered its lockdown restrictions. It was still very early on globally as well, with many of us not realising the impact those restrictions would have on our mental health. Although I don't believe that the creators, Afterburner Studios, would have released the game as a tie-in to this phenomenon, it's timing couldn't have been better.
I've always been a fan of Indie games. Those who've read many of my previous game reviews can attest to this. Its uniqueness in concept, graphics and gameplay often stand out from the AAA games that capture large parts of the market. However, there's another aspect of Indie games that has always captivated me, which is the developer's ability to take real-world issues and helping many to deal with those topics while being able to play through a great title. This is the double benefit, which Dreamscaper fits the mould perfectly.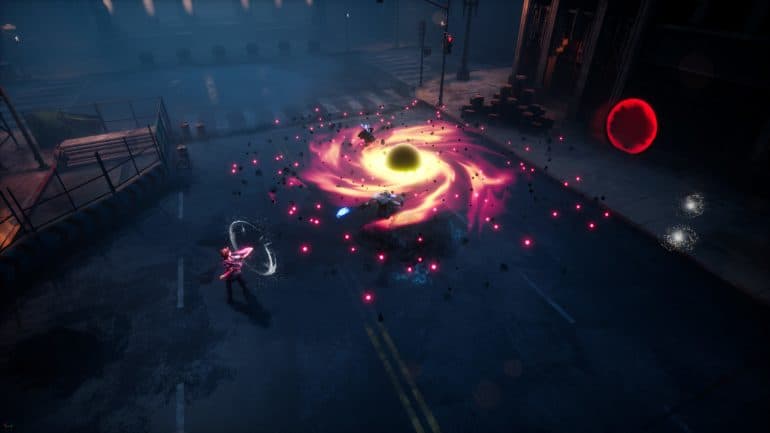 I don't need to explain the story behind Dreamscaper again. You can read that in detail in the Prologue review. To summarise, the game is classed in the rogue-lite genre, merging elements from other genres such as brawlers, top-down shooters and dungeon crawlers. But far from being a simple smash and grab game, it blends two game environments, one where the protagonist, Cassidy, is an awake state, learning to deal with her depression and life in general, while on the other end, diving into her lucid dreams where most of the action takes place.
During those dreams, you'll be honing your skills in different maps, which relate to different levels of her subconscious. This presents itself as surreal nightmares, battling dark elements to reach the end of a labyrinth of sorts. The lucid and awake states are intertwined, where coping with the real world leads to dealing with those important topics around depression, which then unlocks abilities in the dream world. Tackling those elements in her dreams then also makes her stronger in the real world, as she becomes stronger, especially when dealing with relationships in her life.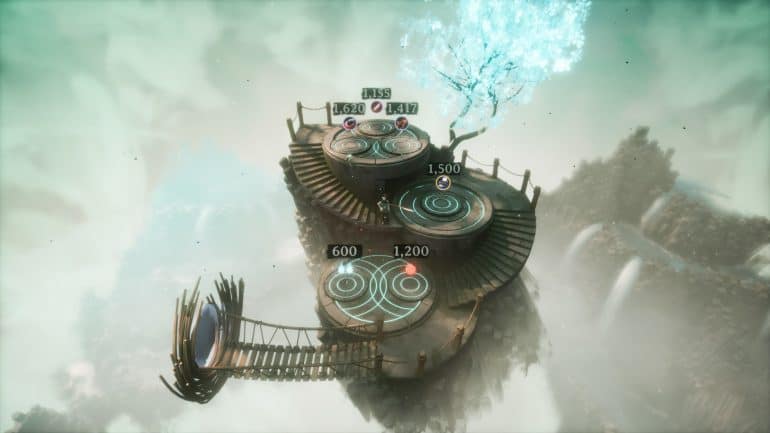 During the Prologue, I'd often take this for granted. In the Early Access version of Dreamscaper, you learn to appreciate this balance a lot more, especially if you're to progress to the further reaches of your subconscious. The reason it's important is that you need to build your character to become stronger. If you die in the dream state, you'll lose your progress and start back again at the first level.
Elements such as your health, abilities, strength, speed and collectables stay with you as you progress during a single run. You can choose to wake to build on your relationships between each level, which only strengthens Cassidy. You'll then have a set amount of time to explore areas within the city and spend time with those persons you encounter.
Once you've 'died' in the dream state to restart, you'll then be presented with a whole new set of abilities that you'll need to learn and upgrade. And this is where the uniqueness and replay value comes in. Having spent 24 hours in the Prologue and not having built up a set of abilities to its maximum strength, it's all you need to know about how many different builds and variations you can achieve in each different run.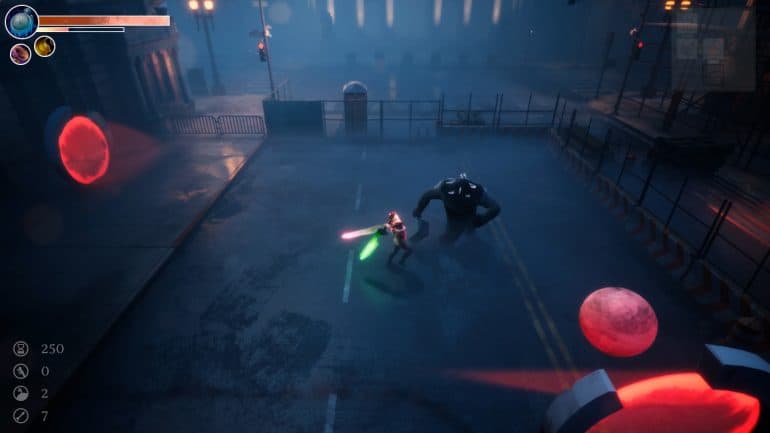 The updated version of Dreamscaper has quite a lot more meaningful dialogue between Cassidy and the people she encounters. Each of the characters she meets has different personalities, jobs and interests. It's key to understanding each of these characters, as you'll have the option to present them with gifts crafted from elements collected in the lucid dream state by means of using her dream journal. Crafting specific gifts for individuals makes it easier to level up those relationships, making your limited time spent with each more meaningful.
It may seem as if you're going through the motions, but if you pay close attention, there is a lot there to unpack. As Cassidy deals with her depressions and other psychological challenges, the people she encounters assist with those, while also presenting their own life's challenges, so it's not a one-sided affair.
One of the other big improvements over the Prologue is the combat. Before, it seemed as if I could simply run up to an opponent and continue to bash them and hit them with special abilities. Even when there were more than one opponent, I could simply run around in circles a couple of times until they'd line up to attack me, and I could then attack two or three at the same time using my attacks.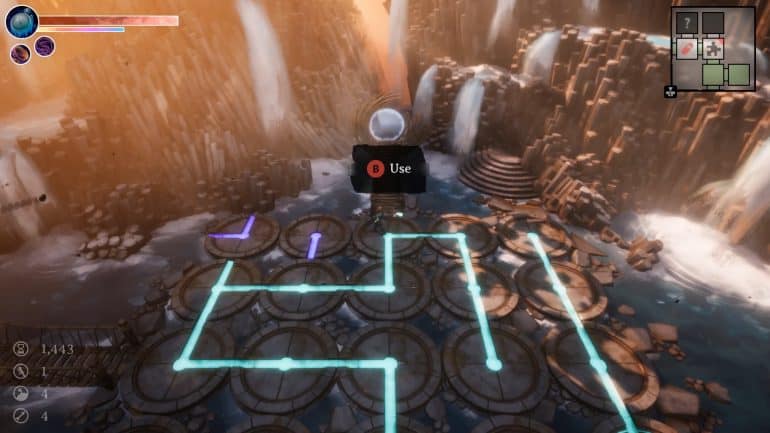 This wasn't to be in the updated version of Dreamscaper. In some instances, you may still be able to get away with that type of battle plan, but for the most part you'd need some strategy. It's now easier to control Cassidy as you can hit enemies with a series of combos, while also taking evasive action as part of the combos to buy yourself some time.
Overall, Dreamscaper Early Access expands on an already great game and expands on it, making it seem both new and familiar at the same time. As you continue to grow your character's ability, it makes the early stages much easier to get through as you're able to make it further down into your subconscious to defeat scarier enemies. At times, it seems as if the awake state has too little time to allow you to build relationships with all the characters, but this forms part of the intrigue, where you have to prioritise one relationship over another to make the time you spend awake more meaningful.
I can't say for sure whether Dreamscaper will have a great impact on assisting people in dealing with elements such as depression. Personally, having already dealt with some personal issues by means of regular gaming this past year, I can only see positives through titles such as this. Cassidy's story is all about perseverance despite it all, finding ways to conquer those daily struggles. Dreamscaper could have easily been great simply by means of the dream state elements, but is expanded to a beautifully crafted and meaningful title with all the tie-in elements.
The Review
Dreamscaper
Dreamscaper Early Access is a well-crafted game, exploring real-world topics you don't often find in AAA titles. In addition to that, the story is great, the gameplay is unique and the graphics and sound are engaging.
PROS
Well-crafted gameplay and tie-in elements
Deals with topics not always found in AAA titles
Great replay value
Unique combat and progression style
CONS
Puzzles can be easy to solve (may not be necessary)
Awake state can feel rushed
Review Breakdown
Gameplay

0%

Graphics

0%

Replay Value

0%

Sound and Music

0%