With new smartphones launched every other week, there are a lot of choices for the average buyers to consider. Mobile giants Apple, Huawei and Samsung release a new flagship for their respective ranges every 12 months, with the latter OEMs releasing twice a year. As such, many buyers are tempted to switch between the various brands whenever new smartphones are launch with the latest features and new cameras. Often times, changing ecosystems means that users have to start afresh with their new device, losing important information such as call logs, apps (including saved data) and the likes, as well as some aesthetics in the form of wallpapers, themes and lock screens, along with a host of settings. Although users are able to upload their photos, etc. to cloud, this is still one of the biggest deterrents for most users when deciding on making a switch. Thankfully, there is an easy solution to this in the form of Wondershare's new software, dr.fone Switch, a phone to phone transfer tool.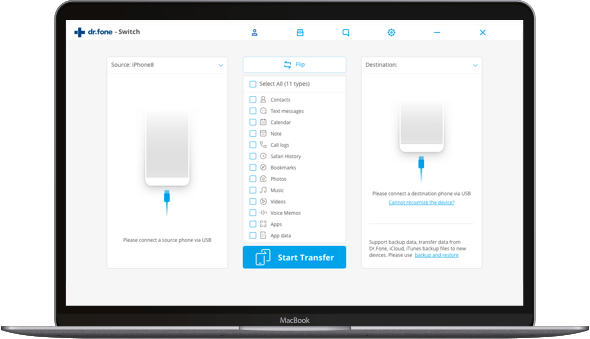 Switch is a versatile, cross-platform software that allows users to transfer all types of files and settings between smartphones. While some smartphone manufacturers offer their own transfer software or options when setting up new devices, but they often fall short, either only offering support for devices from the same manufacturer, or are unable to complete the process successfully from a different phone. With the dr.fone Switch software, users are able to transfer from various devices across both iOS and Android without having to worry about losing any information. That means you can copy from Android to Android, Android to iOS, iOS to Android as well as iOS to iOS. It may be a trivial point, but it's also independent of any operator.
Already, the software is a step above most others, offering a complete transfer list, which is quite comprehensive. The list includes contacts, contact blacklist, all text messages, call logs, calendar, alarms, bookmarks, wallpaper, ringtones, apps, photos, music, videos and a few more. The average user won't realise that certain data are stored in different formats across the various manufacturers. Switch supports 15 different formats across all the above-mentioned items to copy across.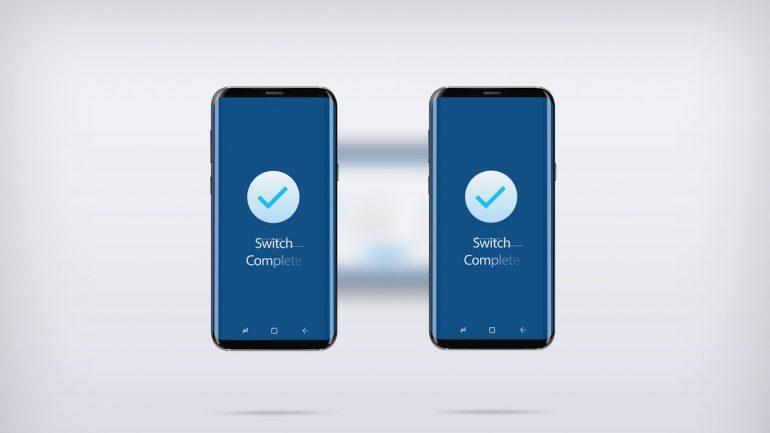 Where Switch really stands out is in the ease of performing the transfer. For example, say you want to transfer to your new iPhone, you'll need downloaded the dr.fone Switch software. Next, you'll need to connect the two devices for the transfer, the source and the destination, which you can switch by means of a simple button.
On some Android smartphones, you may need to enable the "UBS Debugging", but a pop-up will appear on the software which will guide you through this or any other side process that you need to complete before the devices are ready. Once both devices are ready, the list will be enabled for you to select which data you wish to add to the transfer process.
For new devices, you can simply hit the "Start Transfer" button to complete. For devices that you already been using but still want to copy across data from one device to another, you can select the "Clear data before copy" option for a clean copy of said items.
The transfer works really well and quick to complete. The software provides indicators and information across every step, allowing you to keep track of every detail. It's fast and efficient and you don't need any other software once you have dr.fone Switch.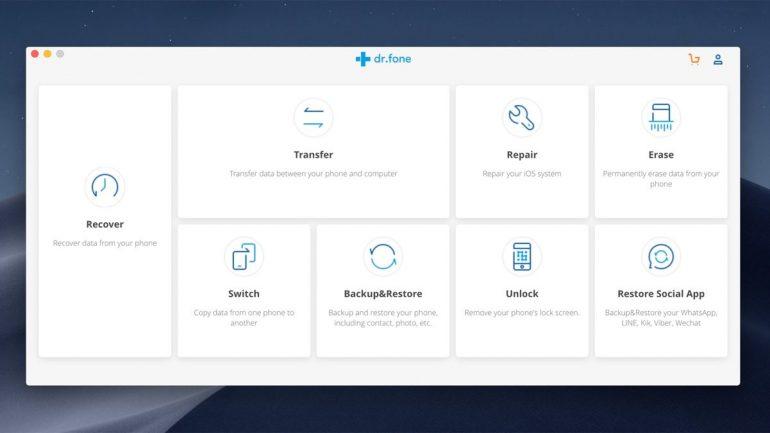 The transfer software, while simple and easy to use, which supports the majority of the major smartphones, is still missing one or two elements. I would have like to have had a few more options in terms of each of the items within the list. For example, users have the option to transfer apps across, but the software doesn't allow you to choose which ones should be copied over. For iOS smartphones, users won't be able to copy over call logs, even between other iOS devices. Android, however, doesn't have such issues.
The Switch software is free to download and trail, but requires registration and membership to perform complete transfers. There are various pricing options are available through the Wondershare site, and includes the following:
– One-year License up to 5 devices: $29.95
– Lifetime license up to 5 devices: $39.95
– One-year Business license for unlimited devices: $499
The Review
dr.fone Switch
You don't need to be very tech-savvy to make use of the dr.fone Switch software and is still powerful at the same time. Whether you're switching from an older device to something new, or simply wish to transfer data between two devices, dr.fone Switch is the all-in-one software that's highly recommendable.
Review Breakdown
Ease of Learning

0%

Ease of Use

0%

Performance

0%