For most people, the words "from the producers of Twilight" probably doesn't conjure up any excitement. However, a few of the audience members were pleasantly surprised. On Monday a few of our Cape Town and Johannesburg readers were treated to an early screening of Down A Dark Hall, a film based on the classic gothic YA novel of the same name by Lois Duncan, the author of I Know What You Did Last Summer, and produced by Stephenie Meyer of Twilight fame.
Thanks to Empire Entertainment, we hosted a press screening of the film at Cavendish and Rosebank Ster-Kinekor. "Is Down A Dark Hall scary? And is it worth watching?" These are a few of the questions answered by our film critics – you, the viewers.
The movie was quite dark and with a very interesting story twist. I honestly did not expect the storyline. This made it interesting because you did not know what to expect. There were quite a few scares and I like that it wasn't a typical horror movie with blood and guts. – Carmalita Kortman
The movie was literally too dark to see. Maybe that was the artistic intention. It required a lot of focus. Uma Thurman was brilliant. I like the story. – Waseem Imam Saheb
The movie was good, not as scary as I hoped with a slow build up but did not see the twist coming which made it quite unique. I didn't watch the full trailer as I hate spoilers also didn't read up on the movie for that reason, so I was not sure what to expect, and was pleasantly surprised with where the movie went story wise. The acting was pretty good, Uma Thurman overdid it a bit. The music was outstanding. Would watch again. – Dwane Jackson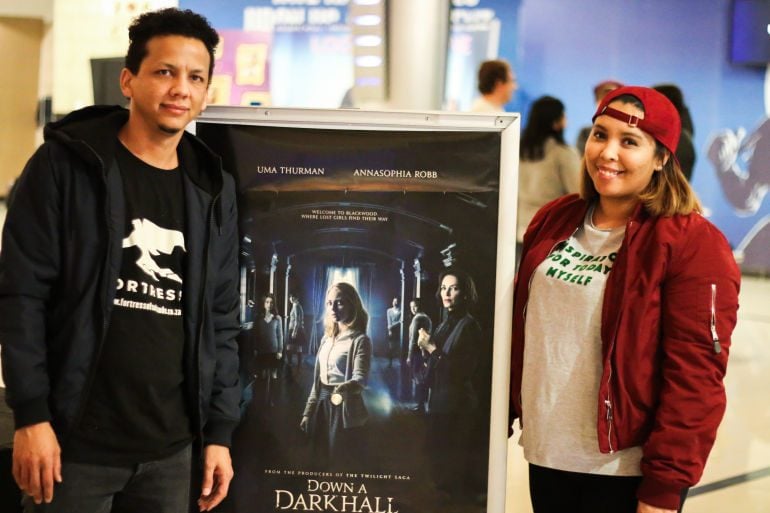 The movie had a great storyline to it. Very interesting and a good changeup from your normal horror movies. Story took a while to get into. But none the less it was enjoyable. – Patt
It was an awesome movie, had us on the edge of the seat all the way through, and ended with a bang. Liked that it was unpredictable all the way. – Charles Kayser
I found the story to be stronger than expected, especially for the way the film was marketed and what the trailer implied. I think the story might have been better served as a drama/fantasy instead of a horror, but I had a good time watching it nonetheless. – Nic Gonzalez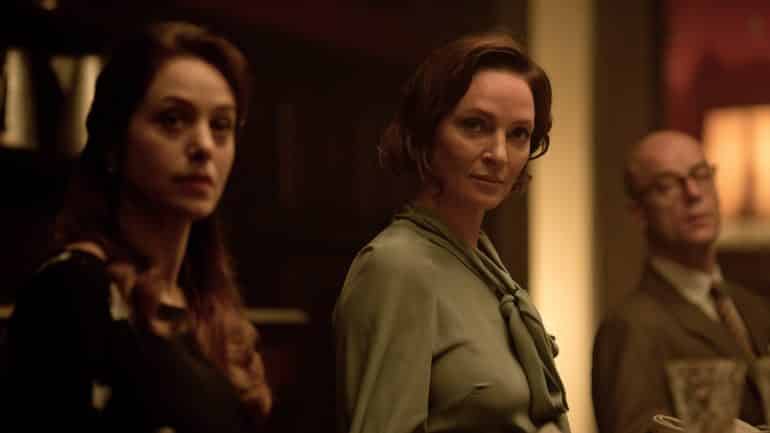 I think the movie had a great plot but I don't think it was executed well. There were times in the movie where I got a bit bored but overall it was an okay movie. I would recommend this movie to teens that are getting into the horror genre. There were a few great jump scares. – Naeemah
It was a very gripping movie. The movie portrayed an interesting concept regarding "people with abilities". The movie conveyed another unique take of how "people can attain supernatural powers". I see the movie as more of a thriller, than a horror. But it was still awesome, nonetheless. – Shameek Gopal
I really enjoyed it. Was very good. – Van der Berg Yvette
Big build up to a sadly disappointing movie, great idea but somehow just didn't work out and not scary, also maybe the fact that a lot was missed due to the fact one couldn't see much as it was so dark. – Marc Shaw
3 Stars, only because the ending fell flat for me. – Michelle Guy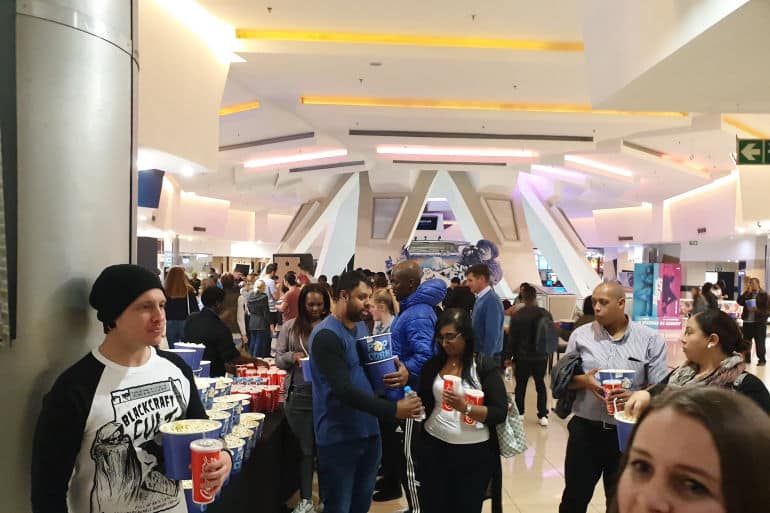 Good movie, capturing the audience with suspense. – Cristel Cloete
I enjoyed the movie – no kidding about the dark hall. It was very dark, the scares came at the right places and the chills down my spine was thrilling. Even made my husband jump. I loved the closure. – Sylvia Nel
I feel the storyline was very hollow. It wasn't really engaging. The ending was very rushed. Personally, I didn't find it scary. Maybe just one scene worthy of horror. – Rivana Kooblal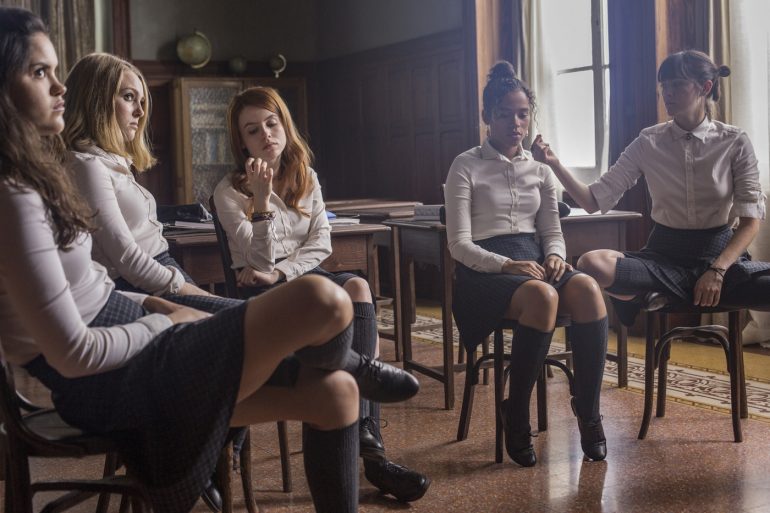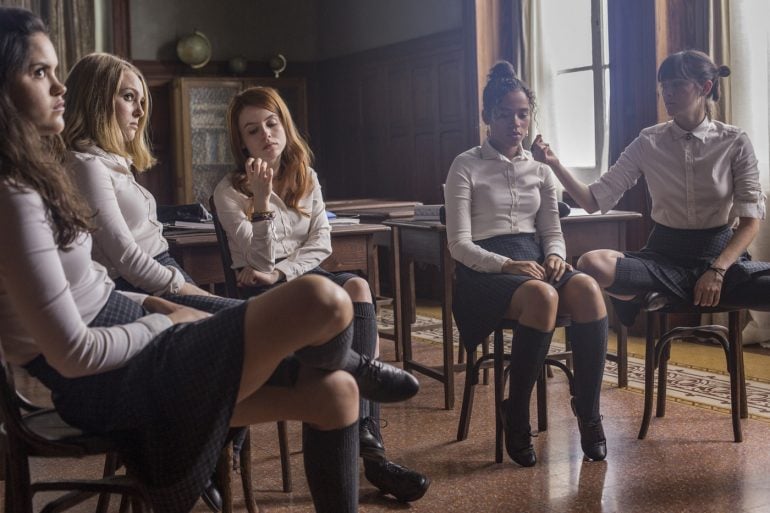 We thoroughly enjoyed the movie. Great storyline and scares. – Kerry Lewis
It was great! Very dark movie with a confusing storyline. – Mark Gavin Sylvester
This was a bad movie. Over the top acting from Uma Thurman. Story taking forever to get the actual plotline. And the reveal sucked big time. Was totally off-kilter to how the boring story was progressing. Would not recommend this movie. – Farryl Meyer
Welcome to Blackwood – Where lost girls find their way.
Kit, a difficult young girl, is sent to the mysterious Blackwood Boarding School when her heated temper becomes too much for her mother to handle. Once she arrives at Blackwood, Kit encounters eccentric headmistress Madame Duret and meets the school's only other students, four young women also headed down a troubled path. While exploring the labyrinthine corridors of the school, Kit and her classmates discover that Blackwood Manor hides an age-old secret rooted in the paranormal.
Cast: Anna Sophia Robb, Isabelle Fuhrman, Victoria Moroles, Noah Silver, Taylor Russell, Rosie Day, Uma Thurman
Director: Rodrigo Cortés