After their therapy session resulted in Crazy Jane leaving the team, the new Doom Patrol are falling apart. When Larry and Cyborg receive a request for help on a cake that's delivered to Doom Manor, they investigate in the hopes of finding The Chief. The address provided on the cake leads them to Danny the Street – a sentient genderqueer street who is capable of teleportation. Danny is being hunted by Mr. Jones and the Bureau of Normalcy, the same organization that experimented on Larry after he became the host body for the Negative Spirit.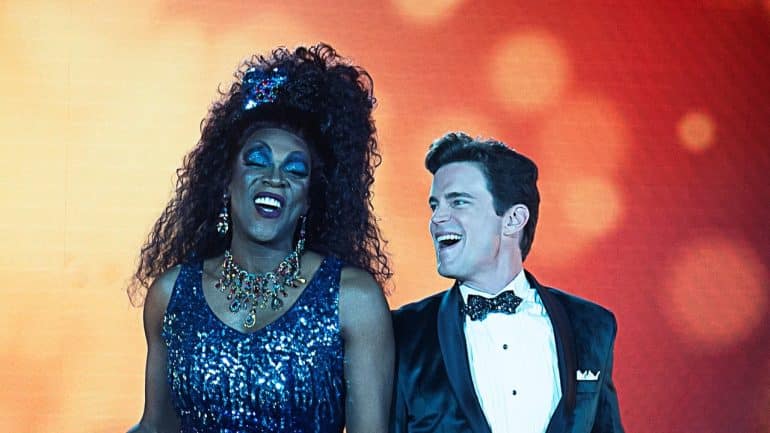 While Cyborg is determined to fight for Danny's right to exist, Larry struggles to take a stand. Meanwhile, Rita and Cliff track down Crazy Jane in an attempt to make amends. Karen, one of Crazy Jane's personalities, is using her powers to force people in to loving her and is planning to get married. But can Rita and Cliff stop the wedding in time? And can Larry and Cyborg become the heroes that Danny the Street desperately needs to protect him?
First of all, thank you to everyone involved in the making of this episode. For fans of the comic books, Danny the Street ranks as one of the coolest Doom Patrol characters of all time and the stories involving him have always been special… so seeing him brought to life on screen means a lot. More significantly, the issues of LGBTQ+ identity and rights are front and centre of the episode and that's a very good thing indeed.
Now… if only they'd been able to get it all right. Because despite having the best of intentions, this simply wasn't very good.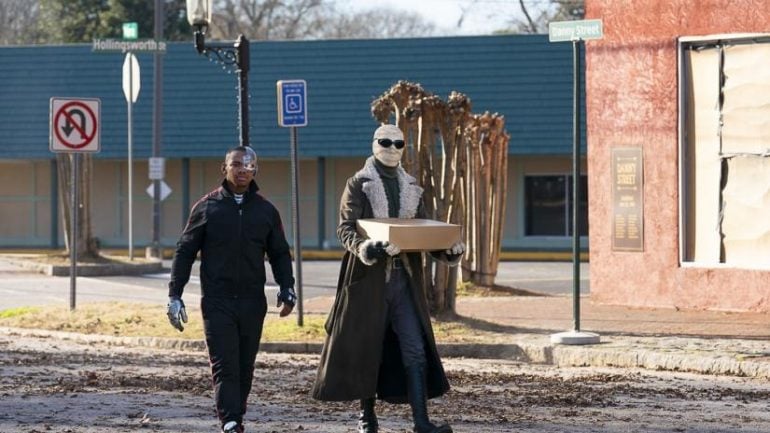 The story itself is weak and poorly paced, failing to deliver on the rich potential that was possible. Like the Cult of the Unwritten Book storyline, there's plenty that's been taken from the comics – but again it's on a superficial level, and it seems like the point has been missed. While the Unwritten Book's storyline was improved in the second part by some smart creative writing that shifted things up, here the original elements slow the story down and reduce something magical into something mundane. Instead of letting the show fly its flag proudly and revel in being bold, it plays things too safe and doesn't go anywhere near as far as it should.
There's far too little seen of what makes Danny so special to begin with (not counting that he's a sentient street, that is) to make the audience connect with such a magical creation and his plight. Little is shown of his astonishing shops, his diverse array of residents, his sense of humour and caring spirit… and there's none of his Polari slang to make things more bona. He's got the farting crackers but not the lallies, so to speak.
While it's understandable that former Bureau agent Morris Wilson – now the resident known as Maura Lee Karupt – is used as a human mouthpiece for Danny, it takes focus away from where it should have been. To make matters worse, the two Doom Patrol members on hand do nothing to save the day at the end. The story resolves itself in a way that's almost contradictory to what it was meant to achieve, and without any real sense of achievement. It seems Danny didn't need anybody's help after all… which means the whole adventure was ultimately pointless.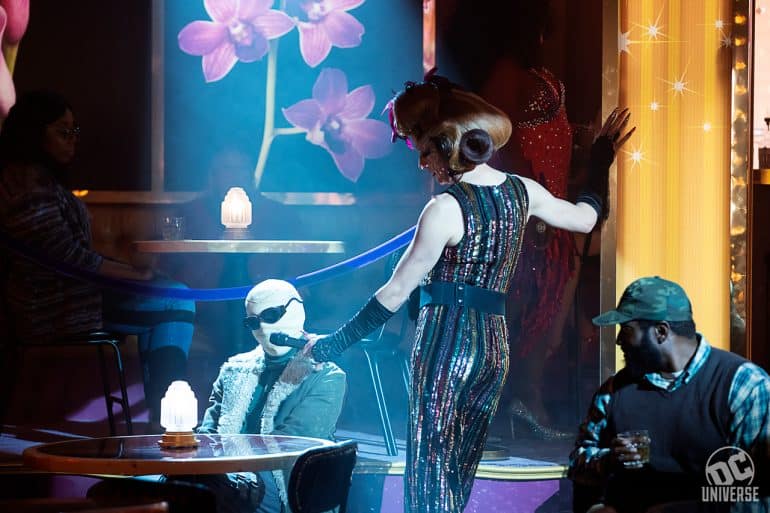 Meanwhile, the Crazy Jane storyline this week is painfully uninspired. Instead of any sort of genuine bonding experience that could have evolved the group dynamic, or even a wry twist on Bewitched that could have been played for laughs, we get… well, the sort of storyline you'd have seen in an early season of The Flash. With such shallow development, Cliff, Rita and Jane fill up time and space but contribute little. It's only the final set-up to the next episode of any value. Yes, it's fun to see Cliff bonding with a kid by doing the robot dance, but beyond that most of this subplot felt like filler.
This Doom Patrol episode can't be faulted for trying to do something a little different, and for its heart being in the right place. Unfortunately, it can be faulted for being an incredibly average episode that misses the mark. There may be a couple of good moments on display, but, on the whole, it's sadly… normal.
The Review
Doom Patrol - Danny Patrol
It plays it safe when it should be bold.