Cyborg has been captured by the Bureau of Normalcy, and is being held in their key facility The Ant Farm. Despite the Bureau's fears that their actions may bring them into conflict with STAR Labs and the superhero community in general, they're convinced that they will gain a technological advantage and be able to turn Cyborg into their greatest asset. However, with his Grid AI operating system removed, Cyborg proves to be less than the Bureau had hoped for… and if Grid is gone, then why are Cyborg's nanites still taking him over and how can his system be rebooting?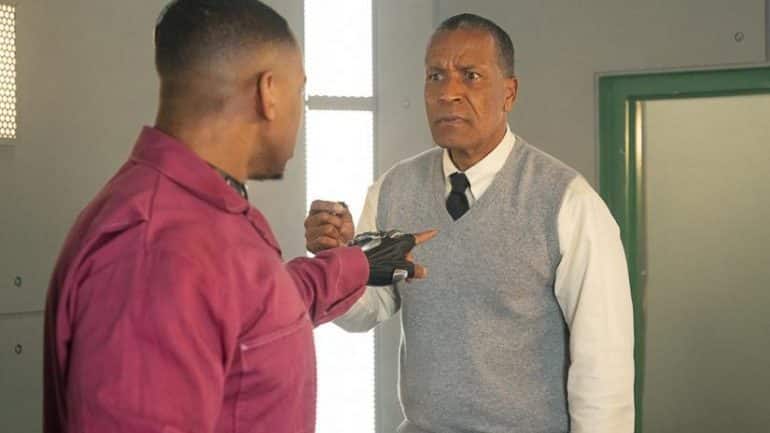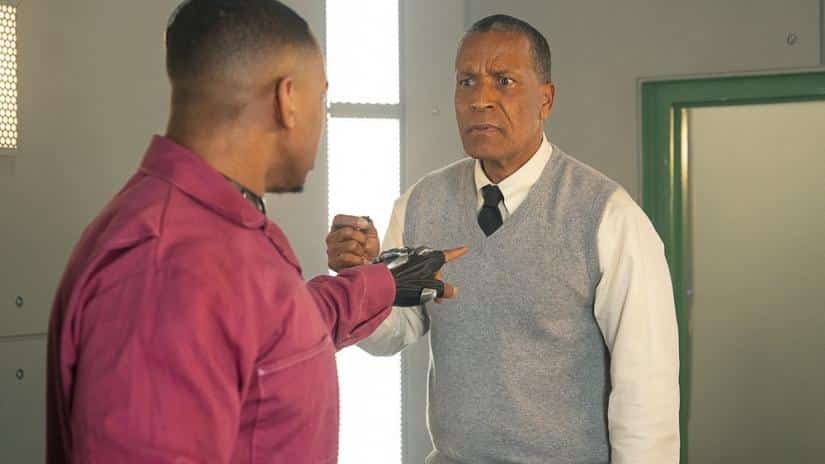 At Doom Manor, Cyborg's abduction forces the Doom Patrol to consider their options; while Cliff believes other superheroes should rescue him, a visit from Silas Stone – Cyborg's father – leads them to make the hard decision and take action themselves. But with Larry's history with the Bureau making him afraid, Rita's neuroses holding her back and Crazy Jane's recent instability making her a wild card, how can they possibly hope to defeat an organization like the Bureau?
If ever there was an episode of a show that deserved more time to be expanded on, it's this one.
That's because, while this episode was really good, it sadly fell just short of greatness. It moves at a cracking pace, with the story barreling forward impressively and holding the viewer's attention. It delivers a solid mix of mystery, emotional tragedy and comedy… but it seems over far too soon. While entertaining, it leads to a feeling that more time to explore the characters as well as the Ant Farm would have made it a far more satisfying experience. It may do everything that it needs to do but, on reflection, it also feels rushed and needed more developing.
There's still plenty to praise with this episode, in particular, Jovian Wade's performance as Cyborg – experiencing personal torture from within – and the woefully underrated Phil Morris as Cyborg's father Silas. The dynamic that's developed between them throughout this series has been limited, but has made quite the impact. Here we see that on display like never before, and it provides some of the best moments of the series so far.
In terms of visual design, it's also a joy to witness the ironic, bizarre "normalcy" of the Ant Farm on display. Certain elements from the comic books are captured successfully, with imagery that would be at home in The Prisoner, Marvel's Legion or the films of David Lynch and Terry Gilliam. It's nightmarish and fascinating in equal measures, even with the budget forcing some limitations.
On the down side of that, while the design is eye-catching, it's also presented with too little artistic flair. It's possible that could have been deliberate, but if so then it's an odd choice and probably the wrong one. Once again it results in the show appearing a little too unsure of itself and, hopefully, at some point, it'll figure out what it wants to be.
Mirroring that is the writing, which was mostly solid but occasionally displayed outright clumsiness. There's a plot twist which is so obvious that it's unlikely to fool anybody, signposted so clearly well in advance of its arrival that this won't be a spoiler in any way. Meanwhile, the Reservoir Dogs joke that's on display is only about 25 years too late to be amusing. Yes, the Bureau are pathetic, but playing them for cheap laughs and presenting them as inept morons robs them of how disturbing and menacing they should be.
A prime example comes in the form of an ill-timed tale Mister Jones tells about how he gouged his wife's eyes out with a fork. Why did he do it? Because their kitchen cutlery didn't match. It's an appalling story, but the Doom Patrol respond with a surprising lack of emotion, only pointing out how sick he is. The scene feels clunky and the dialogue is pointless and unnatural. It may describe a scene from the source material – a disturbing moment that highlighted the abnormal "normality" of Jones and his world – yet here it's used as an afterthought. It does nothing to expand this one-dimensional villain, short of giving him a few extra lines to say.
Again, with a little more time – not to mention a tighter script and a few more artistic touches – Cyborg Patrol could have been great. It isn't. However, it's still very good and some aspects of it are incredibly noteworthy. It keeps the story moving forward and there are some fine performances on display. Let's just hope that the Doom Patrol can build on it and take some positive steps while it has the chance.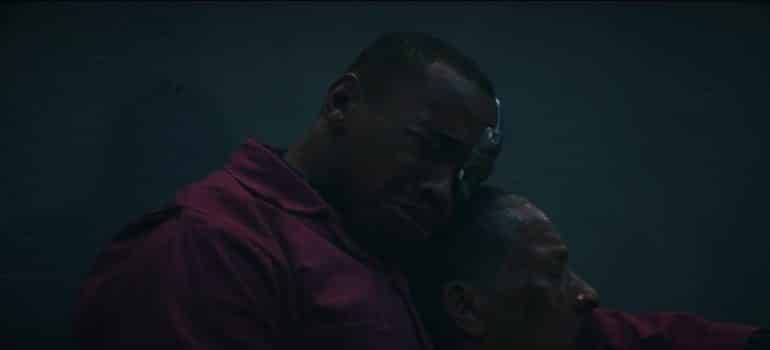 The Review
Doom Patrol - Cyborg Patrol
A little more time and effort would have improved this episode