Netflix's Don't Look Up is a wonderfully satirical critique of the real-life threat that is climate change, and the willful ignorance displayed by political figures in the face of it all. The film provides a comical presentation while avoiding a detraction from its strong message.
Don't Look Up doesn't seem to hold back any punches as it criticizes modern politics at all levels, including the snarky stereotypical Trump supporter. Also, one of the best parts of the film is its inspiration from real-life figures that brought some of the characters to life.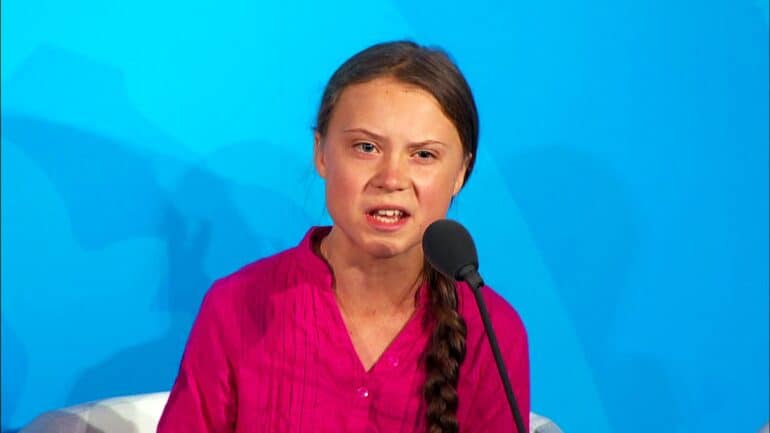 Kate Dibiasky – Greta Thunberg
Dibiasky's persona isn't a carbon copy of Greta Thunberg, however, there are many similarities between the two. Jennifer Lawrence's character is naturally concerned about the fate of the planet, and she isn't hesitant to express her feelings. However, when the astronomy PhD student becomes enraged and attempts to persuade the world to take its fate seriously, she is ignored and turned into a meme.
Peter Isherwell – Elon Musk and Jeff Bezos
Don't Look Up's Peter Isherwell, the CEO of BASH Cellular, is played by Mark Rylance and can be thought of as the odd love child of billionaire tech moguls such as Elon Musk, Mark Zuckerberg, Jeff Bezos, and others.
He begins the film as the eccentric, somehow fascinating genius stereotype, but as the film unfolds, it becomes evident that something more evil is brewing beneath the surface.
President Janie Orlean – Donald Trump
President Janie Orlean is an obvious parody of former United States President Donald Trump. President Orlean has it all, from narcissism to nepotism. When Dr Mindy and Dibiasky bring the Dibiasky Comet to President Orlean's attention, she ignores and manipulates the science to suit her own purpose.
Even after convincing evidence of the comet emerges, "Don't Look Up" becomes a catchphrase at her large gatherings, which closely resemble Trump rallies, down to the goofy baseball caps.
Jason Orlean – Trump's Children
If Don't Look Up's Janie Orlean is a spoof of Donald Trump, Jason Orlean played by Jonah Hill is a mash-up of all the Trump children, namely Ivanka Trump,  Eric Trump, Donald Trump Jr., and of course, Jared Kushner, Trump's son-in-law. All four have benefited from Donald Trump's presidency, getting appointed to leadership positions that they were normally unqualified for, just like Jason.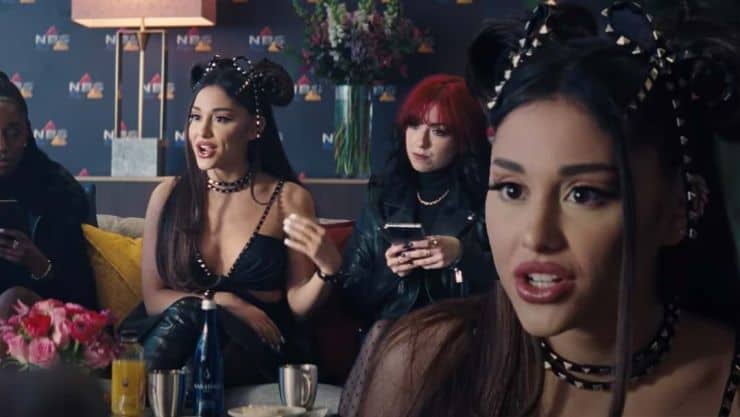 Riley Mina – Demi Lovato and Ariana Grande
Riley, the pop singer in the film, lives in a world where her personal life is part of her public identity due to the invasive media coverage game she knows all too well. Thus, shots of her on a morning program where the press is more concerned with her horrible break-up with another pop star than with her music. Ironically never even addressing the planet-killing comet that is imminent.
This is similar to the way media coverage has surrounded pop stars like Ariana Grande and Demi Lovato who have been constantly barraged with questions regarding past relationships. Even on social media, a lot of people are more interested in spending time digging into the lives of these celebrities rather than real-world issues.
Did we miss any? Which other real-life characters inspired Netflix's Don't Look Up?