Over the last decade, many fan theories have surfaced concerning the fate of characters in Game of Thrones. Of course, with a show as big as this, it should be no surprise that some of these theories can be pretty far-fetched. And many were quite popular, with one being what Drogon did with Daenerys' body at the end of season 8 after Jon Snow kills her. Many fans speculated that the dragon took her body Asshai in Essos so that a Red Priestess could resurrect her and have her return to Westeros. While this is a fun prospect, it is not as crazy as fans believing Jon Snow to have a twin sister. And if he were to have one, who would it be? Meera Reed?
RELATED: Is Jon Snow Getting His Own Show? Will Kit Harrington Return?
There are few theories that are as far-fetched as this one. But one thing that should come as no surprise is how creative fans can become in their ideas. And yes, this is a nod at Tyrion Lannister somehow being Daenerys' stillborn foetus from season 1 of the show. That being said, Jon Snow having a twin sister does not sound even half as ridiculous as it initially did. In fact, this is an interesting fan theory concerning the Targaryen lineage and the prophecy about The Prince that was Promised.
What Is The Theory About?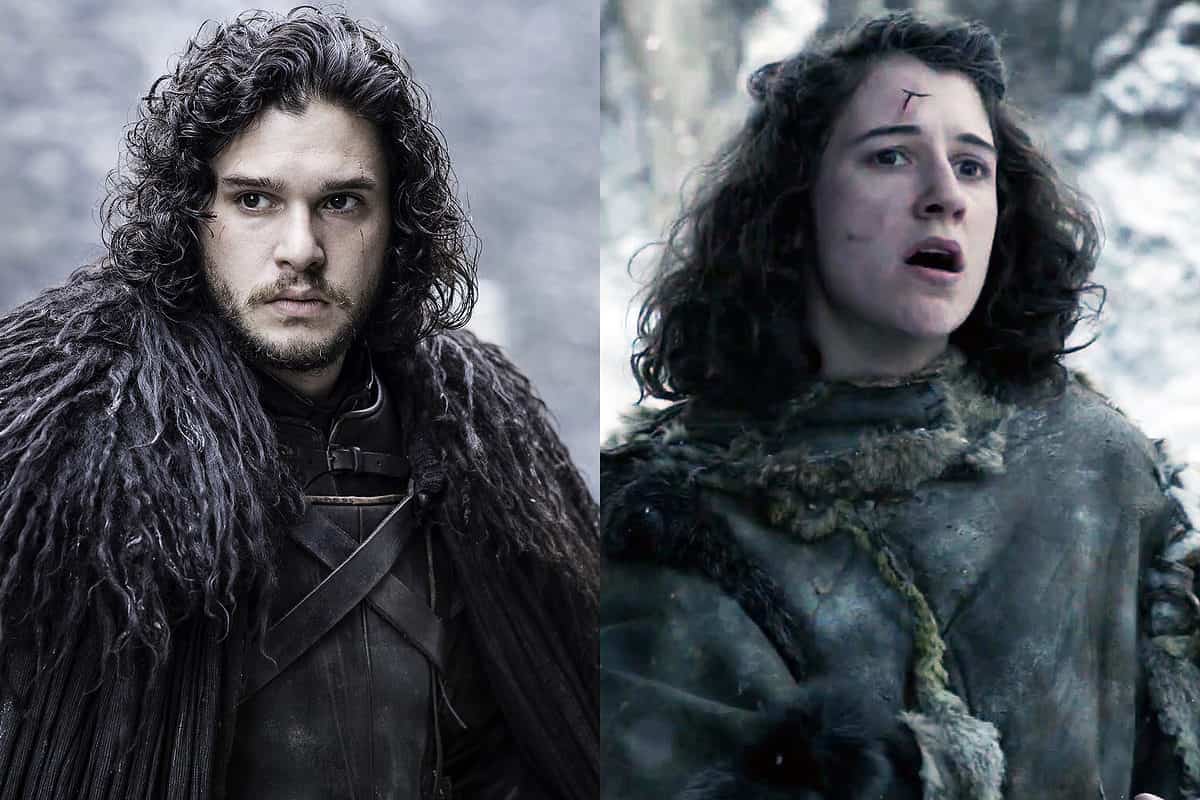 After the season 7 reveal that Jon Snow was a Targaryen that Ned Stark was raising as his own, fans took to the internet. There has been much speculation on this theory, but the most logical storyline is that Ned Stark, alongside Howland Reed, went and stormed the Tower of Joy in Dorne to save Lyanna Stark. After defeating Ser Arthur Dayne, they found Lyanna soaked in blood as she had just given birth.
Lyanna then asks Ned to protect the baby and makes him promise. In the books, his sister does not explicitly state this promise, but Ned is haunted by whatever the promise may be. Fans then put two and two together and concluded that Jon was Lyanna's son. And this was further confirmed when the Game of Thrones tv series had this be the show's big reveal.
And then fans began to suggest that perhaps Lyanna did not just have one baby but instead had twins! But where would the other baby have gone? Howland Reed, who was not shown on screen, is said to have received Jon's twin sister. And the result was Meera Reed, the same Meera who helped Bran on the other side of the Wall.
RELATED: Inspirational Art Imagines Game of Thrones With A Black Stark Family
What Would This Mean for The Storyline?
Meera Reed being Jon Snow's twin sister, would mean she is also a Targaryen. And while fans feel that Jon was not the hero he was prophesized to be, Meera might be able to fill in where Jon had failed. Again, The Prince That Was Promised used gender-neutral Valyrian, which means that the hero could be either a male or a female. Furthermore, the actress cast could easily pass as Jon and Kit Harrington's sister. Some fans suggest that this casting was a choice on David and D.B's part in case George R.R. Martin revealed this to be the case in the books.
But this theory is already dismissed because Jon is 24 years old by the end of the main series, and Meera is 16-17 years old, the last time she is seen on screen in season 7 of Game of Thrones. So it would be extremely difficult to have them be twins with such a significant age gap.
RELATED: How Fans of Game of Thrones Have Reimagined Cersei's Death
Do you think that Meera Reed is Jon Snow's twin sister?