So many video games are proclaimed as huge hits these days, but if there is one title that undoubtedly deserves to be referred to in such glowing terms, it is Grand Theft Auto (GTA V).
Originally released back in 2013, the game was last year proclaimed by MarketWatch as the most financially successful media title of all time and was estimated to have generated around $6 billion in revenue. Incredibly, it is still going strong too, with a recent update introduced to the game seemingly pushing it to even further levels of success.
A hugely popular addition
Towards the end of July, the Diamond Casino & Resort update was added to GTA Online – the online mode which emerged from the fifth game in the series – and if reports are to be believed, it is fair to say that it has been a major success.
According to The Hollywood Reporter, the update led to the biggest single day and week player numbers that GTA Online has experienced since it first launched six years ago. No official player counts were shared with the publication, but it is undoubtedly an incredible achievement for a game which has been around for so long.
However, while it clearly shows the long-term interest which still exists in GTA V, it perhaps also hints at how the glitz and glamour of casino gaming also remains a major draw for many people across the world.
New ways to play
The idea of playing casino games once, of course, revolved around heading to such an establishment, but the addition of the Diamond Casino update and games including blackjack and roulette to GTA Online is a good example of how the way that people access such experiences has changed.
The online casino industry has become massive in the past couple of decades and given people easy access to such games at the touch of a button. This has had a major impact, with the global online gambling market expected to be valued at more than $94 billion by 2024. So many brands are competing against each other in this space and, as this CasinoWings.com link shows, the best online casino sites in the UK are now offering a host of different deals as they attempt to attract players.
Furthermore, as GTA Online shows, casino games have managed to gain a foothold in video gaming in recent times too. For example, in what could potentially be seen as a precursor to this latest GTA update, poker was a playable game in both of Rockstar's Red Dead Redemption games.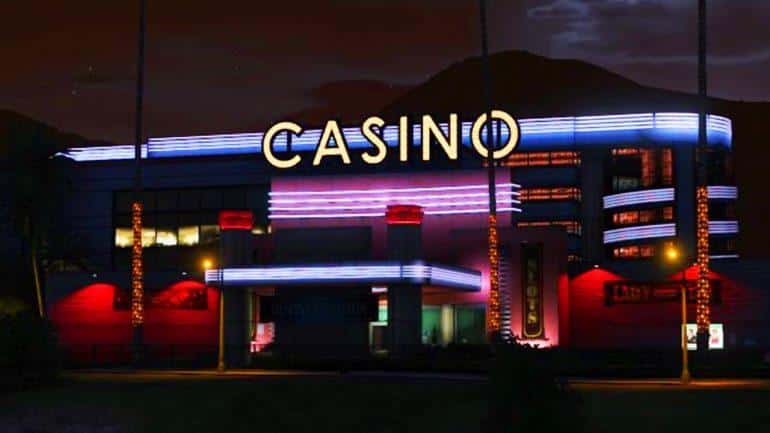 An enduring popularity
All of this can perhaps be seen as a sign of the enduring love that many people have for classic card games and other pastimes traditionally associated with casinos.
Considering just how huge GTA V and its online mode are, it will be fascinating to see if they manage to introduce a whole new generation to the joys of casino action. Furthermore, with the major success of the Diamond Casino update in mind, it will be interesting to see if such establishments go on to play a core part in future instalments in the series too.