Warning: May contain minor spoilers
After another frustrating evening of learning how to ride his bicycle, Ryan Sinclair witnesses a square spiral of lights appear in front of him and touches them out of curiosity. Suddenly a large bulbous blue pod appears as if summoned, and Ryan calls the police. Meanwhile, Ryan's grandmother and her husband are travelling home by train, only for the train to be hit by a strange alien force… and the body of The Doctor, who has finally fallen to Earth.
The alien force and the occupant of the pod are clearly connected, but are they enemies, and why have they come to Earth? With the newly-regenerated Doctor on hand to unite her latest team of unlikely companions, all she knows is that it's her job to help people. But as with all regenerations, she again struggles to remember who and what she is, and with neither the sonic screwdriver or TARDIS at hand this could be a bumpy start to saving the world…
As most Doctor Who fans know, the first episode or storyline after a regeneration tends to be an awkward, uneven affair as the titular character tries to work out who they are. The Tenth Doctor slept his way through most of the episode, Eleven spent ages trying out new foods, Six throttled his own companion in a psychotic rage and Eight went through some awful Frankentein's Monster routine. So it's to be expected that the Thirteenth Doctor would have some teething problems too.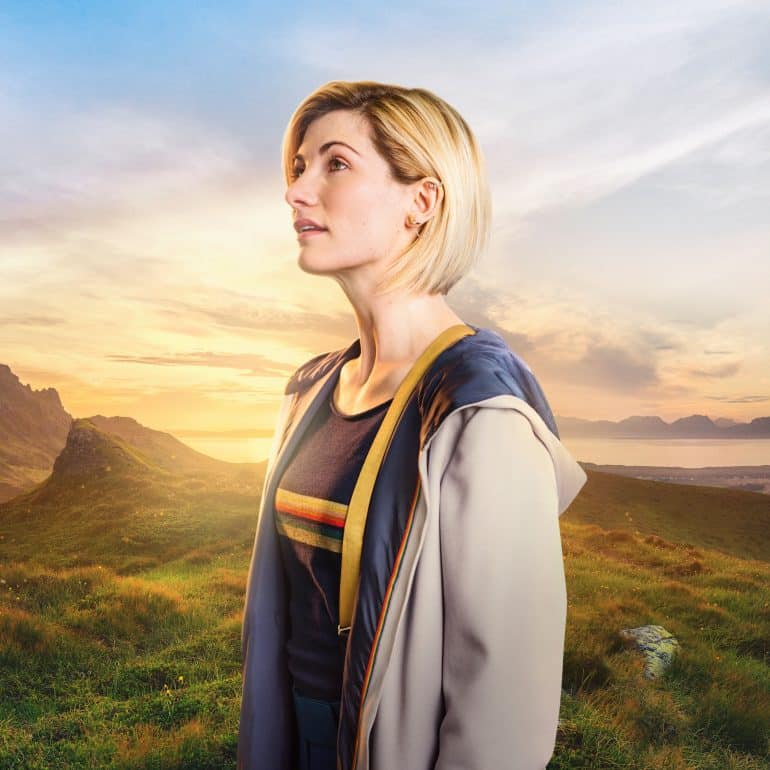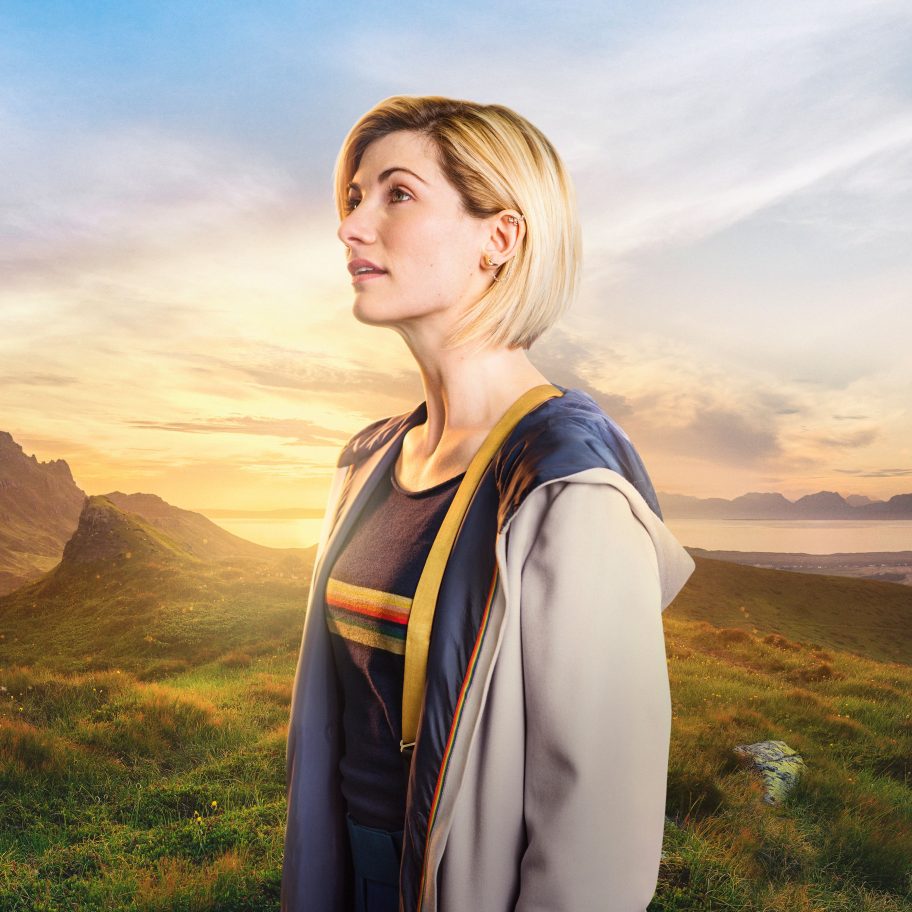 What's unusual is why there are problems here. Right from the start, let's put those fears to rest straight away: Jodie Whittaker has the potential to be a great Doctor, although we haven't quite seen what she's capable of yet owing to the Doctor still getting herself together. For the most part, Whittaker shines… or at least, for as much as the episode itself allows her to.
Unfortunately, the episode itself is an underwhelming mish-mash of copy-and-pasted sci-fi ideas, and the execution of it all is strangely low-key. There's certainly promise here, but the episode fails to make the most of it. There's not enough show and too much tell in a story which becomes awkwardly exposition-heavy. It also doesn't help that the villain of the week is a knock-off Predator, who apparently becomes leader of his alien world if he kills… some random construction worker in Sheffield.
On paper, that concept sounds satirically funny and almost ideal for Doctor Who. Instead, it's played so straight you'll be shocked to learn they're serious. Too serious, in fact. Even a pointless scene featuring a drunk man throwing salad at the not-predator fails to raise a smile. Were they going for comedy or drama? In both cases, it fails. There's little optimism to be found in the episode, making this a needlessly grim debut for the Thirteenth Doctor at a time when a lighter touch would have been preferable. The sense of adventure is further stripped away by Segun Akinola's musical score, which drones throughout and fails to convey excitement.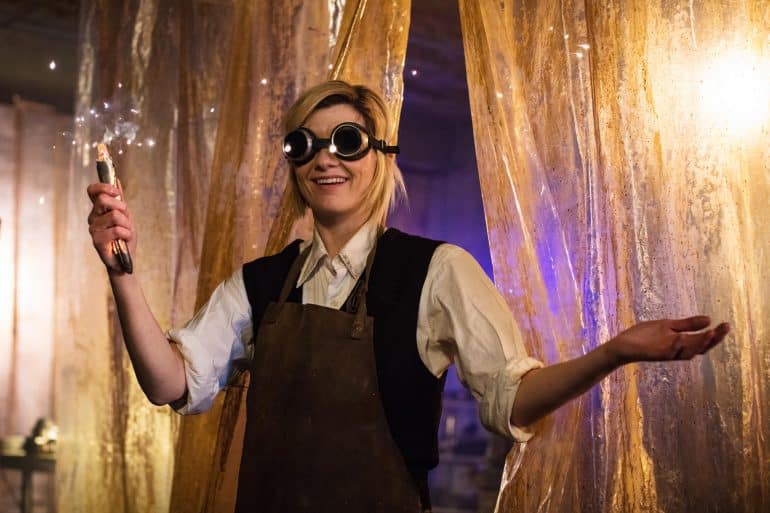 It's unclear what the point is in making the extraordinary seem so bland, but they've done it here and it simply doesn't feel right for Doctor Who. Compounding the problem by denying the audience a title sequence doesn't help matters, nor does the missing TARDIS. While there may be a desire to start this series with a clean slate, nobody wanted it to be sterile.
There's some promise here, but it feels squandered. The first ten minutes are intriguing, but by the end the pace has become a melancholy plod and the revealed twists are obvious. This isn't the best way to start a new series and a new incarnation, but credit to the team for trying to make it stand out as something different. It doesn't quite do enough to inspire viewers to see where this series takes the characters next, but it does just enough to make it worth viewing for now.
The first episode of BBC Studios' Doctor Who Series 11 – The Woman Who Fell To Earth – is now available on Showmax, with new episodes out weekly.
The Review
Doctor Who: The Woman Who Fell To Earth
A strangely dull start for a shining new Doctor