Warning: May contain minor spoilers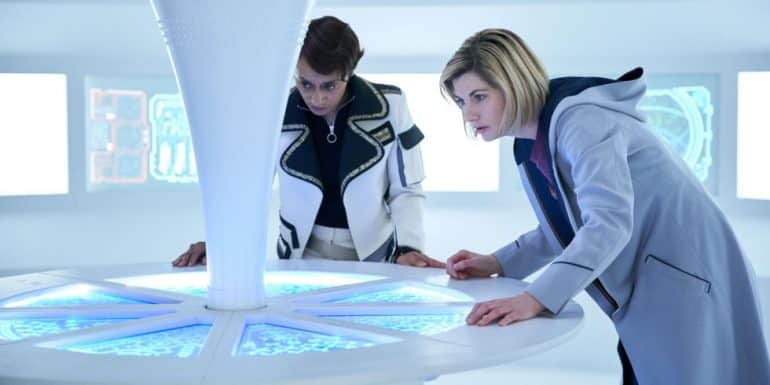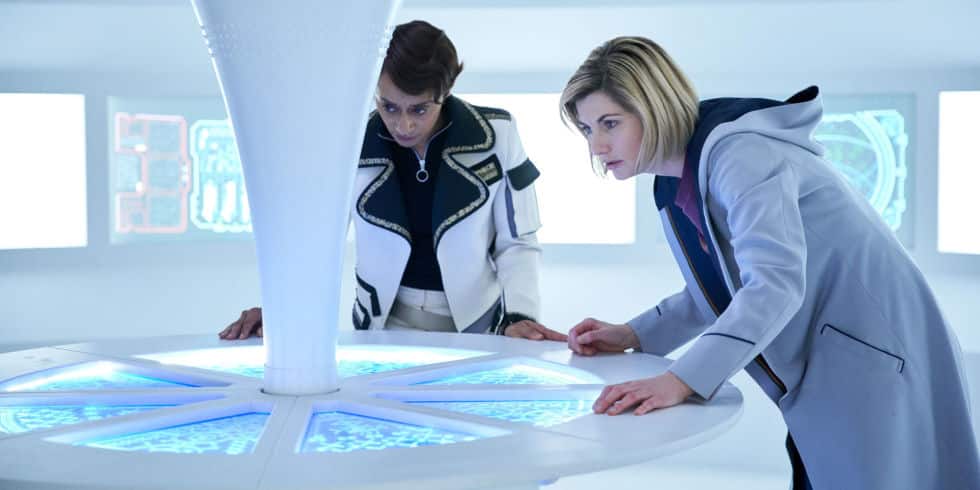 This is the halfway point for this series, and fittingly it's the most Doctor Who-like episode of this season so far. It has all the bells and whistles that viewers would expect, from a pesky-but-misunderstood alien menace to a seemingly-impossible deathtrap scenario in a sci-fi setting. There are a few laughs, some emotional high points and dramatic turns, and a few inspiring messages of hope.
On the downside, it still isn't very good.
…it's the most Doctor Who-like episode of this season so far…
A scavenging operation goes wrong for the Doctor and her companions, resulting in them being hospitalized aboard medical starship Tsuranga. While her companions have recovered, the Doctor is suffering with severe injuries but insists on returning back to the TARDIS. After meeting several other patients and the medical staff, she soon realizes that turning the ship around and altering course is impossible. However, that becomes the least of her concerns when the medical vessel takes on an unwanted guest – an alien life form called a P'ting, who begins to wreak havoc by eating the ship itself.
As the Doctor struggles to counter this seemingly unstoppable creature before it kills them all, she's also aware of a bigger problem: if the Tsuranga successfully arrives at its destination, then the creature could kill many more. With so many lives being threatened and the ship being destroyed around her, can the Doctor and her companions come up with a plan that will save everyone?
While it's certainly an improvement, there's a lack of originality on display in 'The Tsuranga Conundrum'. There's also a strange lack of tension to the whole occasion too, and one sub-plot too many. The initial setup for the storyline is clumsy, and every sci-fi fan out there will instantly recognise this as a retread of Alien. As for this week's random assortment of additional characters, they're little more than bland clichés which include the inevitable pregnant person who goes into labour at the worst time possible and the dying general who will obviously sacrifice their life for the greater good.
While it's certainly an improvement, there's a lack of originality on display…
Yes, those may be spoilers, but you can't say that you don't see them coming from the first moment they appear on screen. It's this level of predictability and shallowness that makes it more tiresome than thrilling, and the real conundrum is why this episode isn't better.
There are still some moments that stand out though, in particular, the growing bond between Graham and Ryan. The concept of the P'ting is a decent twist on an old idea, that the creature doesn't actually eat people but instead devours their surroundings – resulting in their deaths – making it somewhat akin to the original theory of gremlins. Meanwhile, the Doctor's realisation that sometimes she needs to be less in charge is a welcome one that previous incarnations could have done with.
As episodes go, 'The Tsuranga Conundrum' still barely manages to rise above average. When it does, the long-term potential of this series is obvious… but the show really needs to work on improving the stories. The main characters gel together well, but without better writing to let them shine it's wasted. Doctor Who's 11th series has some real gremlin-like P'tings to it so far, ones far more destructive than the alien which appeared on screen here. It's about time the production crew jettisoned them out of the airlock.
The Review
The Tsuranga Conundrum
A return to formula, but the story is weak.