Warning: May contain minor spoilers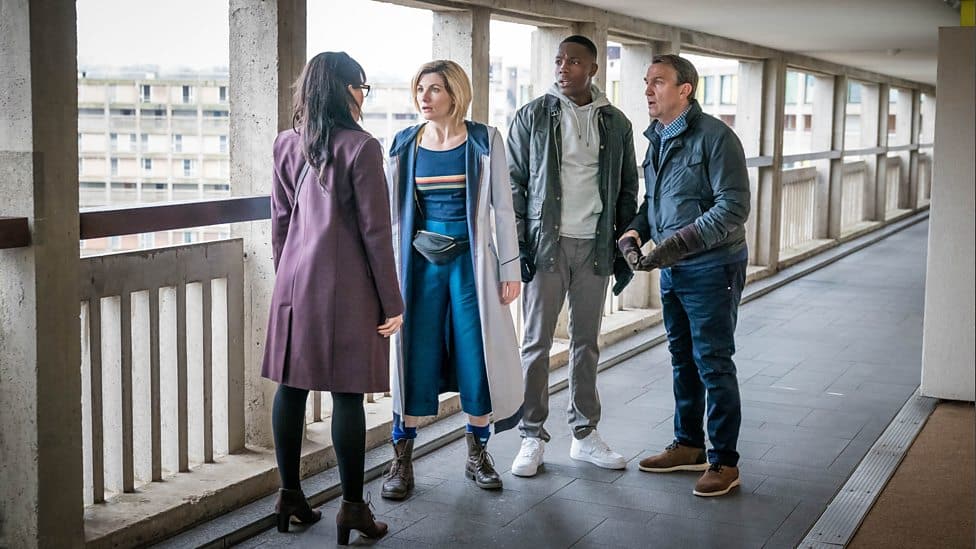 The Doctor finally brings her companions home, and decides to stay for a nice cup of tea before continuing her journeys across space and time. However, when she meets Yaz's family her suspicions are aroused that something is wrong in Sheffield. After learning that giant spiders are on the loose throughout the area, the Doctor, Graham and Ryan work with a scientist specializing in spiders to discover the source of the invading arachnids… and why they exist at all.
Their investigation leads them to a new luxury hotel, one being visited by its owner – an arrogant billionaire businessman planning on becoming the US President. Before long, the Doctor and her friends are trapped inside the hotel and must discover the truth if they hope to survive. How are a businessman and his hotel connected to the giant spiders, and can the Doctor come up with a solution to save everyone?
Yes, it's Monster Of The Week time again in Doctor Who, and the end result is (for the most part) a sloppy mess. But before we deal with all the negatives, let's get to some of the positives…
Firstly, the effects for the giant spiders looked pretty impressive. On a character level, there are some touching scenes with Graham and some much-needed humour in the scenes with Yaz's family. There's also a great moment with Ryan at the science lab, where he's making shadow puppets during a big exposition scene. It's so incredibly goofy and genuine, and hidden so well in the background, that it's practically a comedic Easter egg in its own right. There's all of this, plus the Doctor once again gets to do a bit of MacGyver-style science as she shows the best ways to handle spiders.
So far, so good.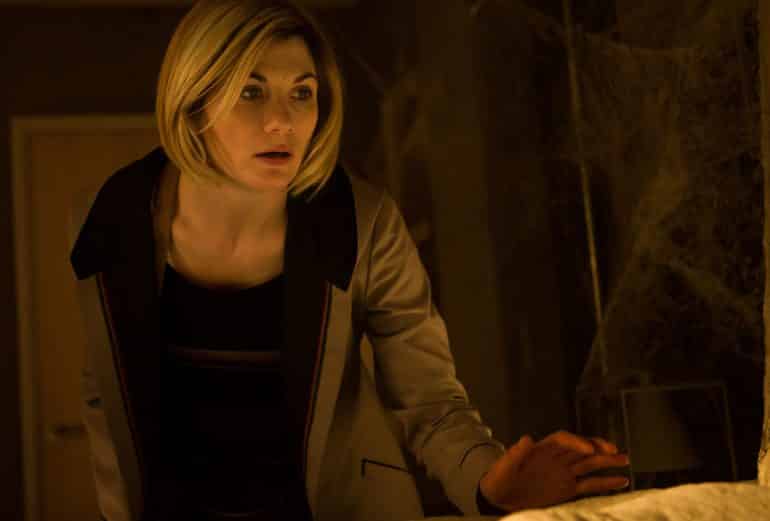 Unfortunately, there are so many bad points to this episode that they override all the good ones, making this episode less than average.
While there's a decent mystery to begin with, the story unravels fast as it makes insane leaps of logic over every gaping plot hole. There's an old joke with Doctor Who that any plot hole can be covered by the titular character simply stating "I'll explain later", glossing over any valid questions of the audience. Never has this joke felt more true than here… except the Doctor doesn't even give audiences the benefit of that line. Instead, the Doctor rattles off theories as facts and everyone bickers inanely while serious dangling plot threads are ignored.
But it's okay, apparently. An entire city can be saved in under four minutes – the length of time of Stormzy's Know Me From – with killer giant spiders travelling from far and wide at supersonic speed to get to the final uninspired showdown. As for any other problems, like everyone who's died or the numerous ecological and political issues occurring, they're swept under the rug. There's no further investigation, and no real resolution.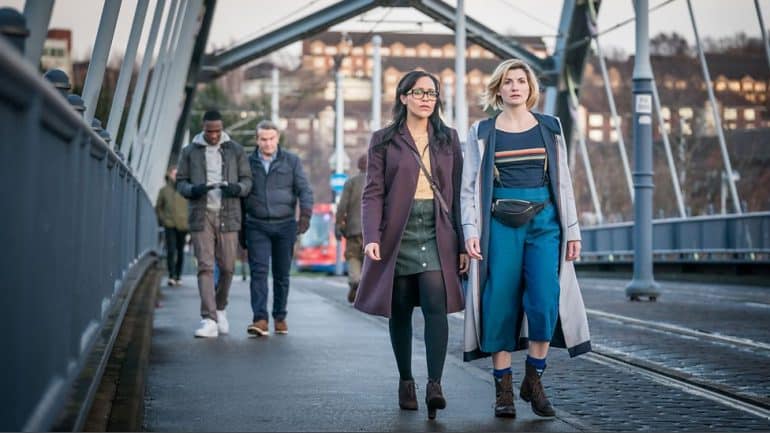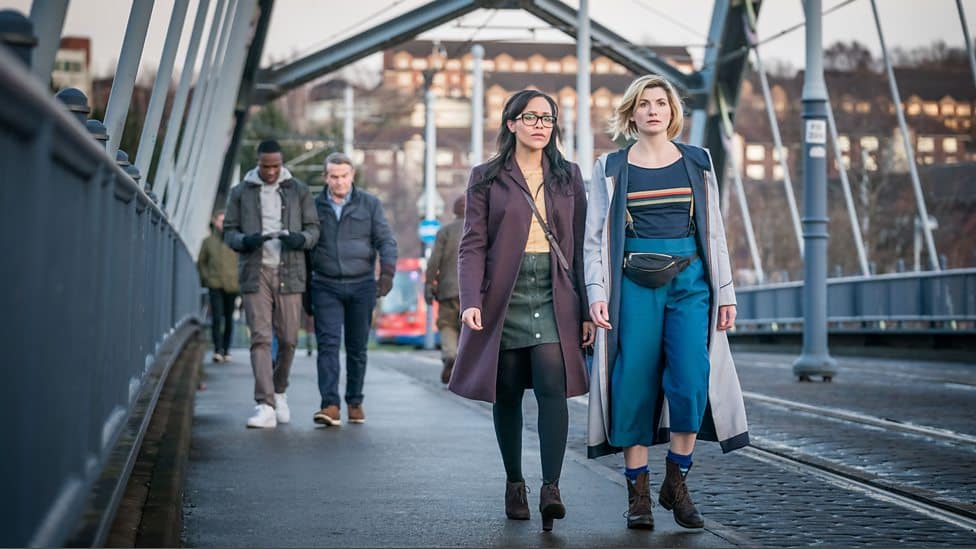 There's also a disturbing lack of common sense amongst the characters. Nobody calls the authorities, regardless of how many corpses are discovered or the danger to society; Yaz, despite being a police officer, fails to mention the strict firearm laws in the UK despite them being waved around regularly; even though Yaz is supposedly "married" to her job, she feels no concern about leaving it to become a full-time companion to the Doctor; Dr McIntyre, so worried about her missing work colleague that she waits outside her home indefinitely, barely cares that she's dead… and on and on it goes.
Then we get to the boastful orange elephant in the room: the Trump-like Jack Robertson. Too watered-down to be a genuine satire, he grumbles constantly but serves no actual purpose in the story. If ever a character was added for padding, it's him. It's easy for viewers to dislike him, except it's all for the wrong reasons and he detracts from the story.
Perhaps the show was aiming for a socially conscious version of Eight Legged Freaks mixed with Arachnophobia; instead, this comes across like The Horror Of Party Beach, only far less entertaining. It's a weak concept executed poorly, resulting in possibly the worst Doctor Who episode in years.
The Review
Arachnids In The UK
Possibly the worst Doctor Who episode in years.