For a movie that was intended as a window into the infinite possibilities of the Marvel Multiverse, Doctor Strange in the Multiverse of Madness didn't include nearly as many Doctor Strange variants as we'd hope to see. All in all – and counting the 616 Strange – only five different Doctors appear in Multiverse of Madness.
As fans of Marvel's comic books know, there's a multitude of different versions of Strange out there – and some of them are wild enough that they would have been a treat for fans to see in a movie that was supposed to be a celebration of the weirdest things about Doctor Strange.
Here are some of the most interesting Doctor Strange variants we would have loved to see in the Multiverse of Madness.
Doctor Strange from Earth-5113 (aka Dormammuverse)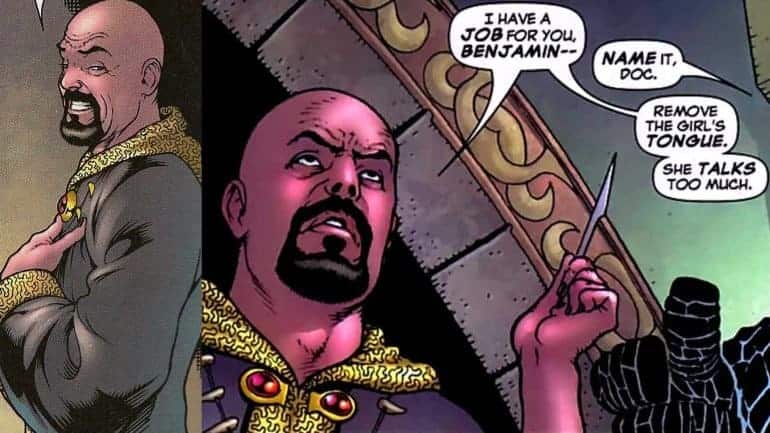 One of Strange's most menacing villains, Dormmamu played a central role in the first Doctor Strange film. Long-time fans of the Sorcerer Supreme in the comics know that Dormammu is also a multiversal threat to the entire Marvel universe, making Thanos look like a wimp by comparison.
As a transdimensional life form, Dormammu has been everywhere in the Marvel Universe at least once, but he left an irreparable mark on Earth 5113: a reality that he conquered with an iron fist.
Being an alternate version of Earth, this plane also has its variant version of Doctor Strange: a bald, villainous sorcerer with no regard for human life. This ultimately corrupted version of the character is the definitive 'evil' version of the character, so it's shocking to see that Multiverse of Madness ignored this variant completely.
If Dormammu were to return to the Marvel Cinematic Universe, perhaps we could see the Dormammuverse reality in glorious live-action, and how the mainline Strange tackles such a reality-shattering threat.
Stephen Strange From The Mangaverse (Earth-2301)
The world and characters of the Marvel Universe using the art style and narrative continuity of Japanese manga? Well, that's precisely what the Marvel Mangaverse offers to fans of the superhero publication.
In this reality, Stephen Strange is quite similar to the one we're used to seeing in the mainline Marvel continuity – only cooler. The typical manga spiky hair is an integral part of Mangaverse's Doctor Strange, and his powers are on par with what we've seen from 616 Strange. The only difference here is that this Doctor Strange variant, in true manga fashion, has way more ninjas involved in its stories.
Another thing that makes this version of Strange different from the one of the MCU is that, instead of Wong, Tigra has become the assistant of the Sorcerer Supreme. Following the positive reception that Peni Parker received in Spider-Man: Into the Spider-Verse, it would have made sense to see an anime-inspired version of Doctor Strange in the Multiverse of Madness – perhaps What If…? might bring new versions of the Sorcerer Supreme to the MCU sometime in the future.
Venom Doctor Strange (Earth-22249)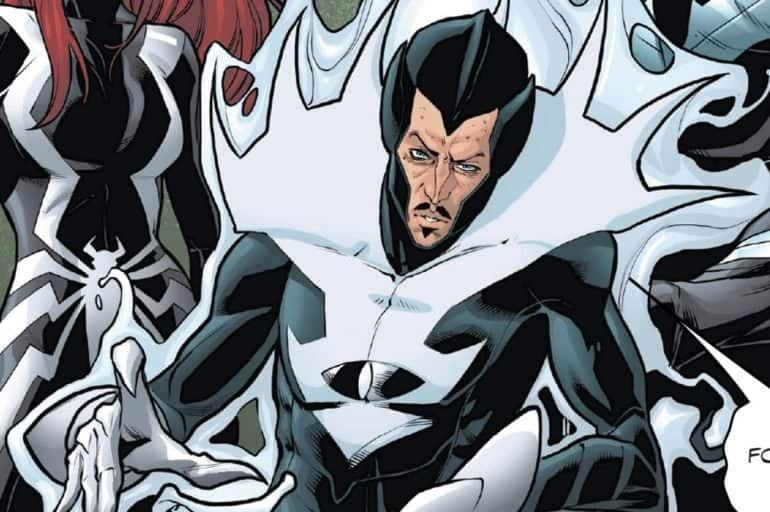 Sure, Spider-Man might be one of the most iconic characters that Marvel has to offer, but Venom is a close second according to comic book fans. There have been a plethora of storylines centred around the Symbiote and his hosts – some of them even including some fascinating looks into alternate realities where Venom reigns supreme.
In 2017, Marvel released a bizarre story arc called the "Venomverse," which partly takes place on Earth-22249. In this reality, the Venoms are locked in the midst of a fierce battle against the Poisons, and a Venom-bonded Doctor Strange variant is one of the mightiest life forms on the planet.
Despite Venom's usual appearances as a villain, he embodies the ideal antihero persona in the Venomverse. Together with Strange, the two do their best to save what's left of the doomed Earth-22249. This Strange meets a heroic end before he sends Venom back to his world.
The reason why this version of Doctor Strange wasn't in the Multiverse of Madness is understandable. Even if Eddie Brock and Venom appeared in Spider-Man: No Way Home, the relationship between Sony and the mainline Marvel Cinematic Universe still isn't as close as to warrant Venom's appearance in the MCU. Still, this tag-team between two of the most powerful characters in the Marvel Multiverse would be amazing to see in the future of the MCU. Hopefully, this Doctor Strange variant still shows up.
Croctor Strange (Earth-8311)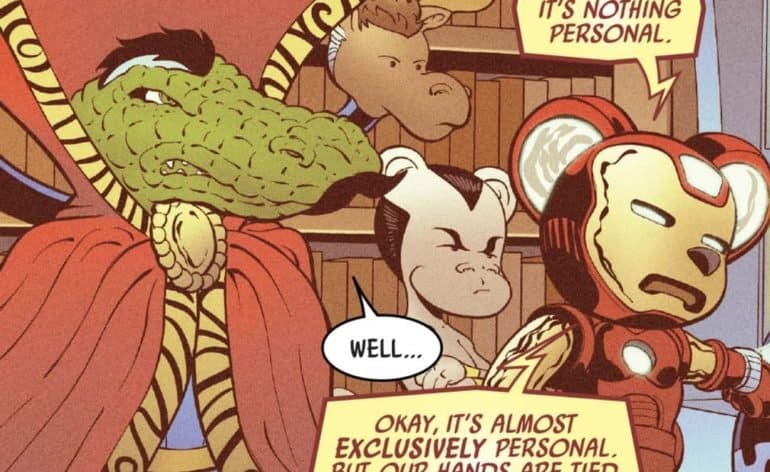 When news broke out that Sam Raimi would helm the upcoming Doctor Strange movie, fans were immediately hopeful to see the director's trademark weirdness in action. While Multiverse of Madness has its share of bizarre moments here and there, they never come close to the sheer madness that is Earth-8311.
In a similar fashion to Peni Parker in Into the Spider-Verse, Earth-8311 is the home of anthropomorphic, cartoony versions of some of the most prominent characters in the MCU – yes, that means that Spider-Ham hails from this universe. However, that's not the only pun-based name on Earth-8311: we can't forget about the powerful Steamin Strange, also known as Croctor Strange.
He looks just like your good ol' Doctor Strange, only more reptilian. An anthropomorphic crocodile that became the Sorcerer Supreme of Earth-8311, this version of Strange has appeared in Marvel comics since Peter Porker, The Spectacular Spider-Pork #4 in 1985, which makes him older than Deadpool.
If the Multiverse of Madness was to be a celebration of all things, well, strange about the history of Doctor Strange, even a brief cameo by Croctor Strange would have been a neat easter egg for fans to see. After all, we already got a quick Howard the Duck cameo in Guardians of the Galaxy, so a crocodile sorcerer would be nothing new for the Marvel Cinematic Universe.
Croctor is definitely one of the coolest Doctor Strange Variants.
Simian Stephen Strange (Earth-8101)
As Croctor Strange illustrated, not all versions of the Sorcerer Supreme are even human across the Multiverse. Despite only appearing for a single panel, the Stephen Strange from Earth-8101 appears to be a gifted simian wearing a cap that resembles Professor X's Cerebro. So far, we don't know if this version of Strange is as powerful as the 616 one, but we're sure that, at least, he'd have an interesting story to tell.
The Monkeyverse is one of Marvel's most picturesque alternate realities, featuring simian versions of some of the most prominent characters in the Marvel universe. This is a land where criminals are treated harshly, and also a reality where might makes right. So, following this, we might surmise that, yes, this version of Strange might be more than just a bit powerful.
It's also worth mentioning that this version of Doctor Strange is a member of the Fantastic Four 2099, alongside Jean Grey, Nicole Furry, and Ghost Rider – all of them in simian versions, of course. If all this sounds too bananas, even for Marvel, well, that's just why it's called a Multiverse of Madness.
Since we still don't know too much about the ape Doctor Strange from the Monkeyverse, Multiverse of Madness would have been the ideal opportunity to expand his character and maybe even reintroduce it to the mainline Marvel comics. After all, who wouldn't want to see a buddy cop film starring Benedict Cumberbatch and a magical ape? Adding this Doctor Strange variant would have made the film a lot more fun.
Which variants were you hoping to see in Doctor Strange in the Multiverse of Madness?