DJI is renowned around the world for its lineup of commercial and consumer drones. Partnered with this is their creative capabilities through its camera technology and more. Now, the brand has enhanced its portfolio with the all-new DJI Mini 3 Pro, which has just arrived in South Africa.
The latest drone was released yesterday, 28 May 2022. It brings with it a lighter frame to meet policy changes seen around the world, as well as an enhanced 4K video. These new video capabilities also include ActiveTrack, tri-directional obstacle sensing and 90° gimbal rotation for best shooting results.
The Biggest Loser
One of the biggest talking points on the new DJI Mini 3 Pro is its reduced weight. As per regulations in many countries, drones above 250g have additional restrictions applied to where and how they're allowed to fly. As such, DJI has reduced the weight of the Mini 3 Pro to just 249g.
This allows content creators from all over the world to capture in confidence with the weight reduction, safety enhancements and all-around performance it brings. It allows users to be more nimble in their recording spaces and how pilots fly. It's the ultimate in portability.
Expanding Horizons
DJI reached out to its users and fans around the world to lead the direction of its next drone. As such, the biggest suggestion was to integrate DJI's technologies, such as flight and imaging versatility, into its smallest drone. And this is exactly what the brand did.
With the new updates, DJI has delivered an unbelievably powerful drone for its size. It also keeps its foldability, as we've seen on previous DJI drones, making it easy for packing and storing. It also sports more built-in features compared to others of its size. It brings with it better flight performance, camera capabilities, battery life and intelligent features that were previously only available on the Air and Mavic drones.
Designed for New Possibilities
With each iteration of any DJI unit, the team always asked the question, "What can be done better?"
Another key aspect of the DJI Mini 3 Pro is its updated design. The new structural design, it brings several performance enhancements. Its arms and propellers have been fine-tuned to be more aerodynamic flight, allowing flight time to be increased.
Included in the design updates, it mounts forward and backwards dual-vision sensors. This allows the broadening of sensors, making for safer flights even as the range increases.
Lastly, to complete the build, the gimbal redesign also adds a new dimension to camera angles and stability. This produces new movements such as tilt-up shots and vertical shooting, allowing for more creative possibilities.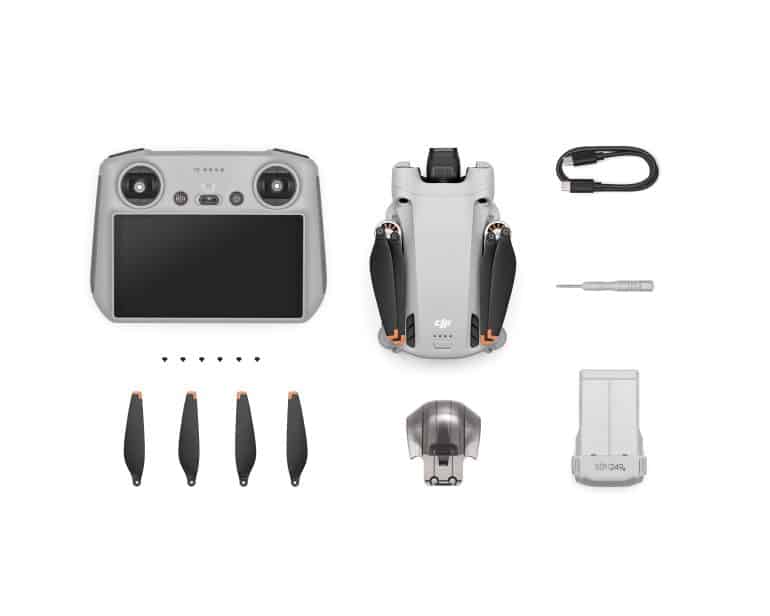 Managing Those Obstacles
Being able to control your drone around obstacles and differing weather conditions is key to a great video. The DJI 3 Mini 3 Pro features tri-directional obstacle sensing, as well as backward and downward visual sensors. These sensors make for a wider field of view, bringing with it seamless coverage for better route planning and environmental awareness.
These sensors put together enable Advanced Pilot Assistance Systems (APAS) 4.0. This means that it automatically detects and finds safer paths around obstacles while in flight. Additionally, these sensors enable the entire FocusTrack suite. With this, users can
These sensors also enable Advanced Pilot Assistance Systems (APAS) 4.0, which automatically detects and finds a safer path around obstacles during flight. In addition, these sensors also enable the entire FocusTrack suite, which allows users to select a subject that the drone automatically keeps within the centre of the frame during flight while automatically planning a safe flight route. Thanks to its upgraded sensing system, DJI Mini 3 Pro is the first of the Mini lineup to integrate APAS and FocusTrack.
DJI Mini 3 Pro Has An Upgraded Camera for Pro Quality
While there are pilots who fly drones for the fun of it, the majority are keen on creating new content. As such, the DJI Mini 3 Pro brings a completely enhanced imaging system. A 1/1.3″ CMOS camera sensor features dual native ISO – technology that has been previously only available on cinema cameras.
It also has an f/1.7 aperture, shooting 48MP images and recording 4K video at 60fps. As mentioned previously, the drone is capable of rotating 90° for True Vertical Shooting. This allows it to choose both landscape and portrait modes.
Enhancements to the video software includes HDR support at up to 30fps, D-Cenelike and additional post-editing possibilities. It offers 2x digital zoom for 4K, 3x for 2.7K and 4x for 1080p recording.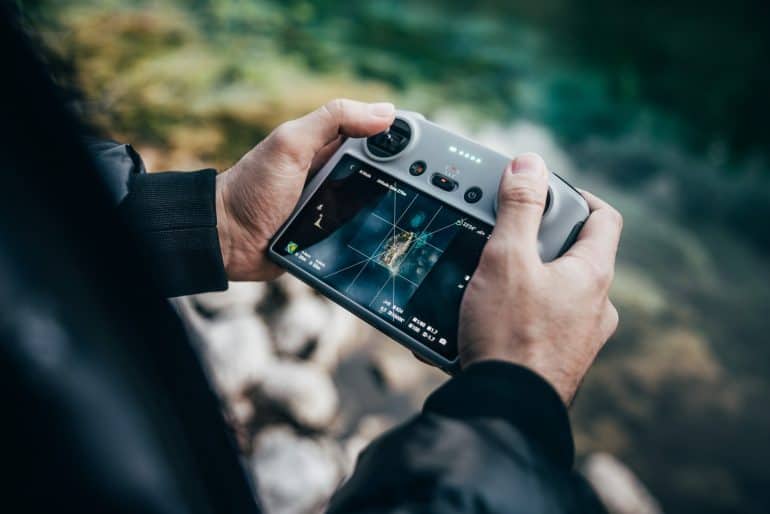 DJI Mini 3 Pro Offers Longer-Lasting Battery
With its lighter frame, there's is less to lug around during the flight. This means that DJI has pushed the maximum flight time to 34 minutes on the Mini 3 Pro before needing to swap or replace batteries.
Users can, thus, be able to reach more destinations in a single flight before needing to return back to base. There is also an extended flight battery option for the first time on a DJI drone. The Intelligent Flight Battery Plus means that pilots can now fly for up to 47 minutes.
With a flight distance of 12km from the controller, you can capture a crisp 1080p live view and have the confidence to return safely before running out of battery.
DJI Mini 3 Pro Pricing and Availability in South Africa
The all-new DJI Mini 3 Pro drone will be available in South Africa starting end of June 2022. There are several different options and bundles to choose from:
Mini 3 Pro

Standalone with no Controller – R15,499
With Standard Controller – R17,499
With Smart Controller – R19,999

Fly More Kit

Standard – R3,499
Plus – R4,699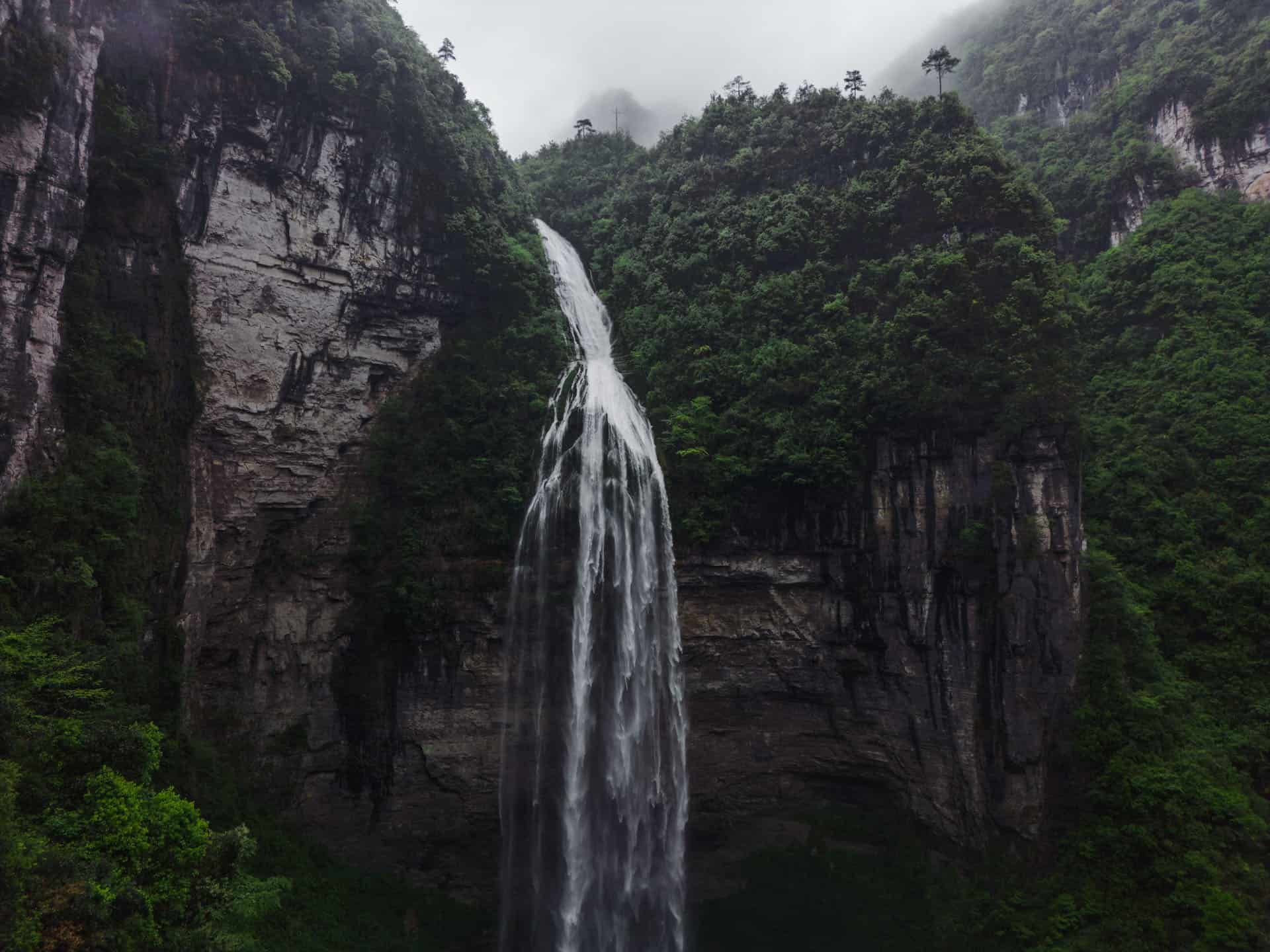 ---