Following the release of The Super Mario Bros. Movie earlier this year, the curse of dismal video game film adaptations might soon end. Now, racing fans are revving their engines as they eagerly anticipate the release of the Gran Turismo live-action film – directed by none other than District 9's own Neill Blomkamp.
RELATED: Gran Turismo's Actors Underwent Formula 1 Training
The first thing most players might be wondering is "How do you make a live-action film based on Gran Turismo?" – and that's precisely where Blomkamp's storytelling expertise comes into play. Instead of going in the usual way of just coming up with a story that vaguely resembles what the game's about (remember Aaron Paul's Need for Speed flick?,) the production team settled on telling the real-life story of Jann Mardenborough.
The youngest player to ever win the first prize in the GT Academy competition, Mardenborough is one of the few pilots who successfully transitioned from the Gran Turismo video game to real-life racing.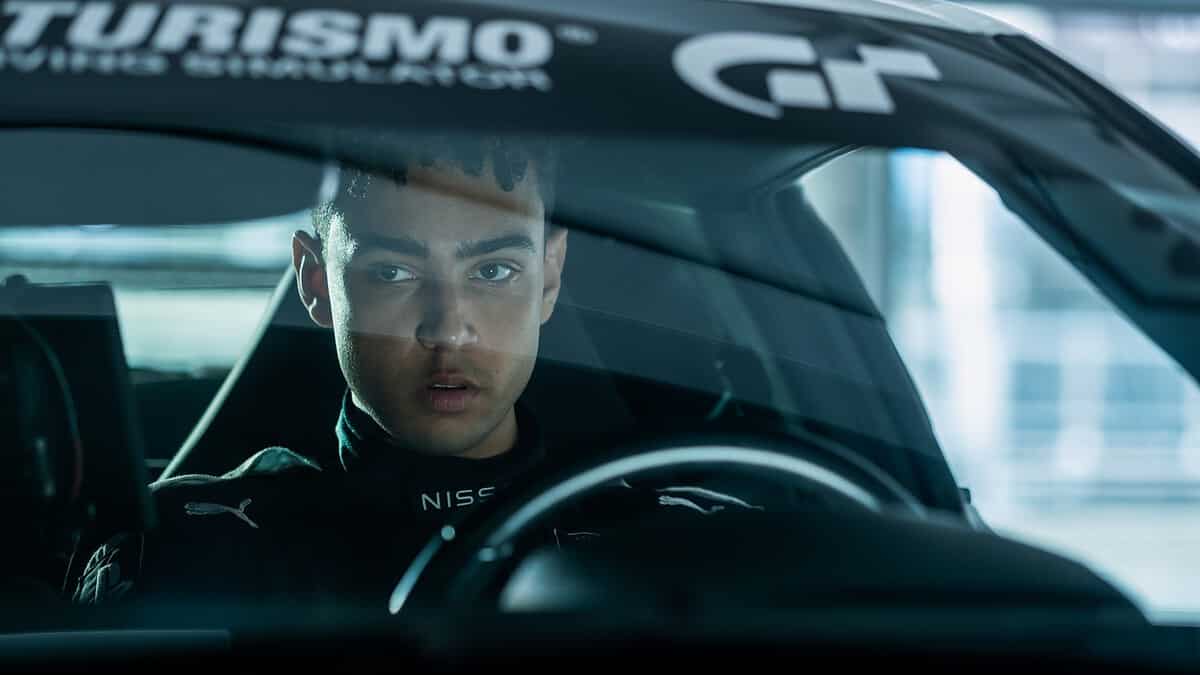 Centring the film on a real-life story of a young man fighting against all odds might have been a recipe for success – even more so when you have Neill Blomkamp in the director's chair. Though predominantly known for his films decrying social injustice and wealth inequalities in modern society, Blomkamp might have found his calling with his take on Gran Turismo.
Early reviews for the film have been nothing short of phenomenal. From professional critics to test audiences, almost everyone appears to agree about Gran Turismo's status as an outstanding drama flick. Some of the more energetically favourable critics are already calling the movie one of Blomkamp's finest, going so far as to say that it overshadows Blomkamp's magnum opus, District 9.
RELATED: Neill Blomkamp's District 10 Will Be A Lot Bigger Than District 9
Users from the prominent video game forum, Resetera, shared their thoughts on the film. Most commentators seemed in agreement about one thing in particular: David Harbour's casting was one of the film's strongest suits. On the other hand, some users were a bit disappointed with the lack of scenes featuring Orlando Bloom, although his acting in the film was called into question by some of the most disapproving users.
Another thing that has caught the attention of online fans is how Sony has approached the marketing aspect of this film. We're less than a month away from release, yet marketing seems lax compared to what we saw from the recent "Barbenheimer" affair. As users on Resetera noted, Gran Turismo could easily become one of Sony's best-performing movies of the year if given adequate marketing – instead of the Blue Beetle approach they seem to be employing.
Additionally, early reviewers universally agreed that Archie Madekwe is nothing short of amazing as Jann Mardenborough. With Blomkamp's nuanced direction and the movie's solid plot, this could be a breakthrough for Madekwe's career.
It's clear from the early buzz that Gran Turismo is shaping up to be something special. Neill Blomkamp has taken the compelling true story of Jann Mardenborough and crafted an inspirational underdog tale that looks set to connect with audiences.
With strong performances, thoughtful direction, and respect for the source material, this could very well end up being Blomkamp's finest film yet. Either way, racing fans, and moviegoers alike, have a winner on their hands.
RELATED: Win An Amazing Gran Turismo Film Hamper
Neill Blomkamp's Gran Turismo will be released in cinemas on August 11, 2023.