The first official trailer for the upcoming Disney+ fantasy series Willow, which arrives on November 30, 2022, has been released at the Star Wars Celebration 2022 event. And, as expected, it's pretty epic!
The teaser trailer gives us a first look at the series, which is based on the popular 1988 fantasy film. The show will see star Warwick Davis returning as the title character all these years later.
In the footage, we get to see wondrous wizardry, epic swordplay and a world filled with beautiful creatures before an archer calls on the aged Willow to go on another adventure. "The world needs you again. It needs your magic."
On this new quest to battle evil, our hero is joined by a band of younger heroes we'll get to know on the show. "Into the unknown… that's where we must go," a voice instructs.
The cast includes Ruby Cruz as Princess Kit, Erin Kellyman as Jade, Ellie Bamber as Dove, and Amer Chadha-Patel as Boorman.
Watch the trailer for the Willow series below.
The series is based on 1988's Willow, a dark fantasy drama from the creative mind of George Lucas, directed by celebrated filmmaker Ron Howard. Written by Bob Dolman, the film featured Warwick Davis in his first leading role and was hailed for its pioneering use of digital technology by Industrial Light & Magic.
The original story followed Willow Ufgood, a good-hearted farmer who discovers a baby girl prophesized to end the rule of the evil Queen Bavmorda.
Speaking about his work on the new series, Director Jon M. Chu said…
"Growing up in the 80s, Willow has had a profound effect on me. The story of the bravest heroes in the least likely places allowed me, an Asian-American kid growing up in a Chinese restaurant looking to go to Hollywood, to believe in the power of our own will, determination and of course, inner magic. So the fact that I get to work with my heroes from Kathleen Kennedy to Ron Howard is bigger than a dream come-true. It's a bucket-list moment for me. Jon Kasdan and Wendy Mericle have added such groundbreaking new characters and delightful surprises to this timeless story that I can't wait for the world to come along on this epic journey with us."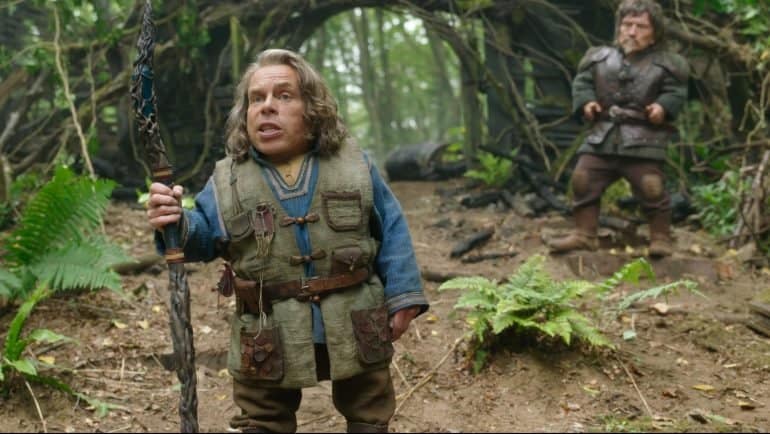 Based on what we see in the trailer, we imagine that the Willow series is going to be a fun adventure filled with a lot of nostalgia. We're just happy we get to see Warwick Davis again. What a legend.
Tell us, are you excited about the show after watching the Willow series trailer?