"Let the past die. Kill it if you have to." Who knew that Kylo Ren's words would prove to be so prophetic of the Star Wars franchise? While the Skywalker Saga was meant to end with The Rise of Skywalker, here we are again with Disney+'s Obi-Wan Kenobi, a series where Obi-Wan needs to save—yip, that's right—a Skywalker.
Why Obi-Wan Kenobi sounded interesting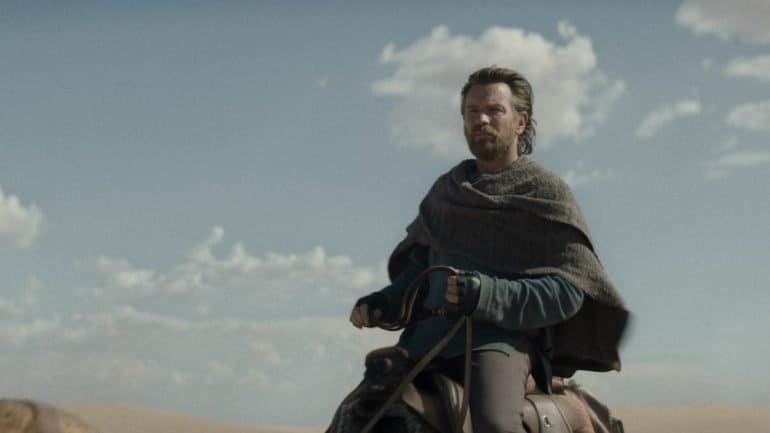 When it was revealed that Obi-Wan Kenobi would follow the events of Revenge of the Sith and bring back Ewan McGregor as the beloved Jedi, there was a cause for celebration. Not much was known about that period or what Obi-Wan did as Luke and Leia grew up, but it sounded like the ideal opportunity for a Disney+. Like The Mandalorian, it could have been a tangential story from the main Star Wars Universe yet with still enough close ties to delight long-time fans.
Then came the news that Hayden Christensen's Darth Vader would play a role here as well. There was a momentary disturbance in the force as it felt like Star Wars was defaulting back to its tried-and-tested characters instead of expanding its universe with new and formidable threats. That said, it was understandable considering Obi-Wan and Vader's history, and there had to come a moment where the Jedi realised that his former protégé was still alive, so it made sense to include it in this story. However, what the show didn't need was the addition of Leia. We'll give Luke a pass for now since he only appeared in the background of an episode.
The Skywalker shenanigans
What was the purpose of including Leia in Disney+'s Obi-Wan Kenobi? Fan service, that's it. Think about the first two episodes of the show and how there was not a single element of danger when Leia was kidnapped. Why? Because everyone knows what happens to her in the future since she's a pivotal character in the later storylines.
On the contrary, look at a character like Grogu in The Mandalorian. He was a new creation for the show and no one knows what will happen to him down the line. Whenever a threat rears its head around Baby Yoda, fans genuinely fear for his life since it's unclear what his future is in this universe. Now, compare this back to Leia: See how this doesn't have the same impact?
More importantly, isn't it time that Star Wars gives the Skywalkers a break for now? They will always be an integral part of the universe, but it isn't essential to have them make cameos or be main characters in every Star Wars-related show or film.
Star Wars struggles to move forward
Regardless of what anyone thought of The Last Jedi, it taught us one thing: A good portion of the fanbase doesn't want a Star Wars story that deviates from the expected formula. Considering that Lucasfilm and Disney are customer-facing companies, they listened and understood that the fans want a certain kind of familiarity in this universe and there's no real room for experimentation. The Mandalorian has shown how it is possible to keep the essence of what makes Star Wars what it is and to create new stories and characters. Sure, it fell into the fan-service trap with the Luke cameo in Season 2, but it has mostly paved its own course with odd occasional tie-in into the main universe.
Obi-Wan Kenobi has taken a giant step backwards, unfortunately. Instead of focusing on Obi-Wan's character and letting the audience find out more about him, it has turned this into the Skywalker show again, co-starring the Jedi Master. Star Wars desperately needs some evolution in its storytelling model and to move past its most memorable family, but this isn't it.
Tell us, did you enjoy the first two episodes of Disney+'s Obi-Wan Kenobi? Let us know in the comments section.