The hype for Disney's Jungle Cruise is getting real. With the adventure film about to drop in theatres around the world, the press cycle has started to warm up.
At the international press junket, there were several revelations made by Dwayne Johnson, Emily Blunt, Jack Whitehall, and Édgar Ramírez. Johnson explained how he desperately wanted Blunt for the role of Lily, going into depth about the personal video he sent her to convince her to take the part. In the same breath, he also compared her to a certain iconic cinema hero.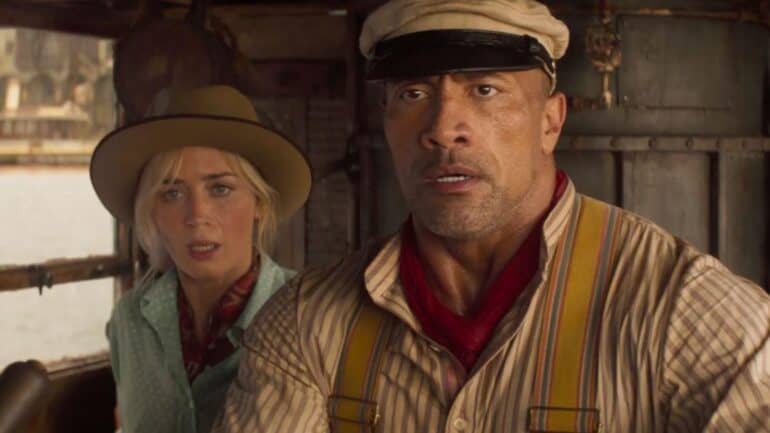 "The next step after finding our director, Jaume Collet-Serra, was finding my co-star. The female Indiana Jones over here, which she hates [when I call her that]," Johnson said.
Blunt laughed, stating that he's just setting her up to fail by using that lofty comparison. She also explained how she feels much closer to Lily than she did to Mary Poppins. "I feel like Lily's sort of more of a mess," she said. "Poppins is so pulled together and perfected, and I don't feel I walk through life that way."
Chatting about why the audience should care about Disney's Jungle Cruise, Whitehall discussed the scale and ambition of the movie, but he also added: "It's not a movie that takes itself too seriously. It has wit, it has humour. It's got some of the best puns I've ever heard. It's got Dwayne Johnson doing a stand-up comedy routine."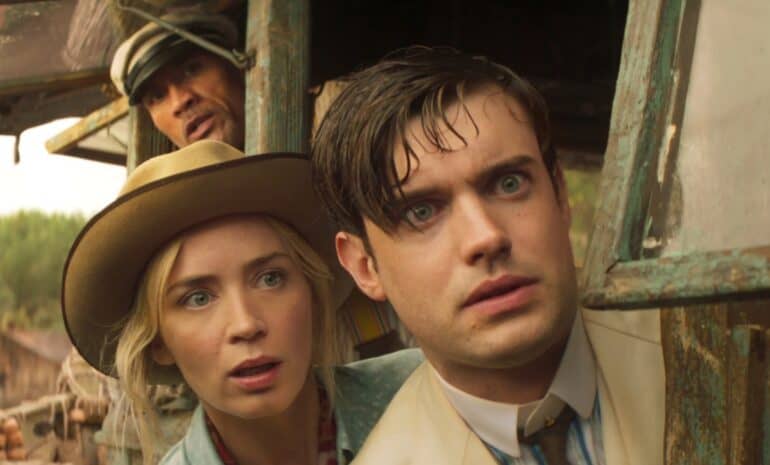 After Johnson joked that Whitehall knows the people at Netflix and to put a good word in for him, he closed off the press conference with a typical dad joke that would've made his character Frank proud. "Did you hear about the chameleon who couldn't change colours?" Johnson asked. "He suffered from reptile dysfunction."
You simply cannot deny the chemistry of this cast. If Disney's Jungle Cruise does the business at the box office, there's no doubt that the audience will see them all back together in no time.
Disney's Jungle Cruise opens on 6 August 2021 in South African cinemas.