The film industry at large, especially Hollywood, occasionally goes through major changes. For example, the end of the Hays Code in the tail '50s and the revolutionary counter-culture influence on the movies during the late '60s. Today, we're living through a window that is just as revolutionary. In fact, it might be the most groundbreaking movement yet. So who will win in the battle between Disney+ and Netflix?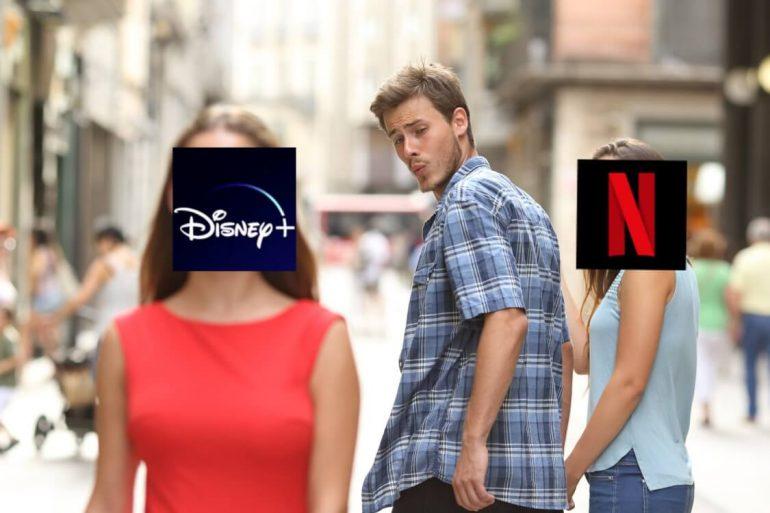 Netflix came into prominence around 2013 and has been steadily growing ever since, not that it's giving Disney a run for its money but its surely making The House of Mouse a little sweaty. Home entertainment has moved forward towards streaming and Disney is finally catching up to that. With their new service, Disney+, set to release in the United States sometime around November, they'll be playing catch up to Netflix, who's been at the forefront of the game for a long time.
The Netflix titles that have been garnering the most eyeballs are seemingly being pulled out gradually.
Everything with a Disney stamp is obviously going, but that's not all, so is anything owned by NBC because they too are about to launch their own service in the near future. The landscape of the entertainment business and how we watch stuff will look strikingly different in the 2020s, basically unrecognisable from today's template, which is an ageing shell waiting to fall off our backs.
But what does this mean for cinemagoers? My best bet is it will slowly fade into obscurity as time passes. People go to the cinema not because of the giant screen or the communal experience but because they get to see exclusive content that can't be seen anywhere else. If one could save the R 100 on a movie ticket and watch it for less at home on the day it comes out, they would.
This is all inevitable.
Big-name directors have sensed the tides rolling and have decided to steer in the same trajectory. Look at the Netflix roll out for Alfonso Cuaron's Roma. A one-week theatrical window followed by an international launch on the service. Later this year, we expect Martin Scorsese to debut his Netflix original (wow, that still sounds weird), The Irishman, with a fan-made-like cast of Robert De Niro, Joe Pesci and Al Pacino, at the New York Film Festival.
Streaming is actually becoming very legitimate. People are starting to take it seriously as the future and support hold of the entire industry.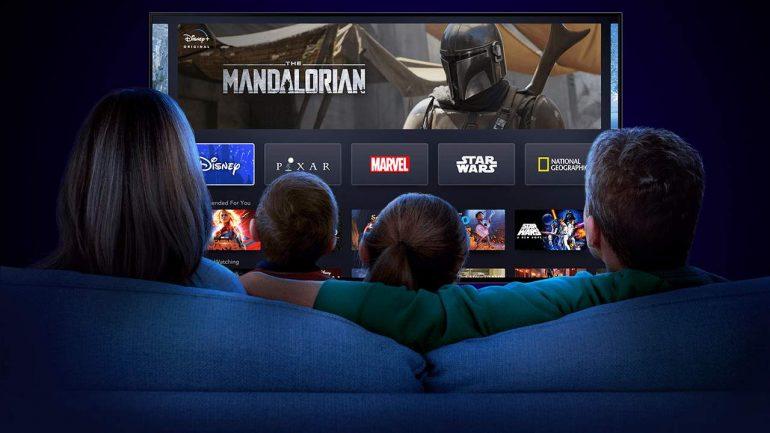 Steven Spielberg roused a racket a few months ago when he announced he would be taking on his fellow Academy members in setting a few things straight about whether or not streaming movies should be liable to receive Oscar nominations or whether they should get Emmy's, as TV movies do. The whole thing has since gone a little silent. One has to remember that even the directors aligning with the dark side that is streaming do it because they have opportunities given to them there that they wouldn't have in the traditional studio system. It's all more complicated than it sounds.
Disney has their most powerful tool at full power as they take their next fateful step into the future, a couple of series that spawn from their record-breaking MCU (Marvel Cinematic Universe) that will no doubt attract a lot of subscribers and amass a crapload of hype and buzz. Yes, we're getting a Loki series and Scarlet Witch show, among others. This will be the first time the masses will have exclusive content from the most profitable franchise in the world straight into their homes without having to pass by theatre chains.
It could be groundbreaking.
This will force Netflix to up their production rate and bring in more content to handle the new heat. More content out there can indeed be overwhelming but it's necessary for the growth of young industries like ours here in Africa to get more of our stuff out to international market for those who know how to navigate the ever-changing landscape that is showbiz.
So who will win in the battle between Disney+ and Netflix? At this point, it's anyone's guess.