Disney is known for the beautifully crafted theatrical shorts, such as the award-winning Paperman, which run ahead of their movie screenings. In fact, for many viewers (such as myself), these shorts can often be the highlight of their cinema experience. Sadly, it has been a whole five years since the entertainment company has released a theatrical short with their last short film, Inner Workings, accompanying the movie Moana in 2016. Fortunately, all that is about to change with Us Again, a 3D computer-animated short that was produced by Walt Disney Animation Studios.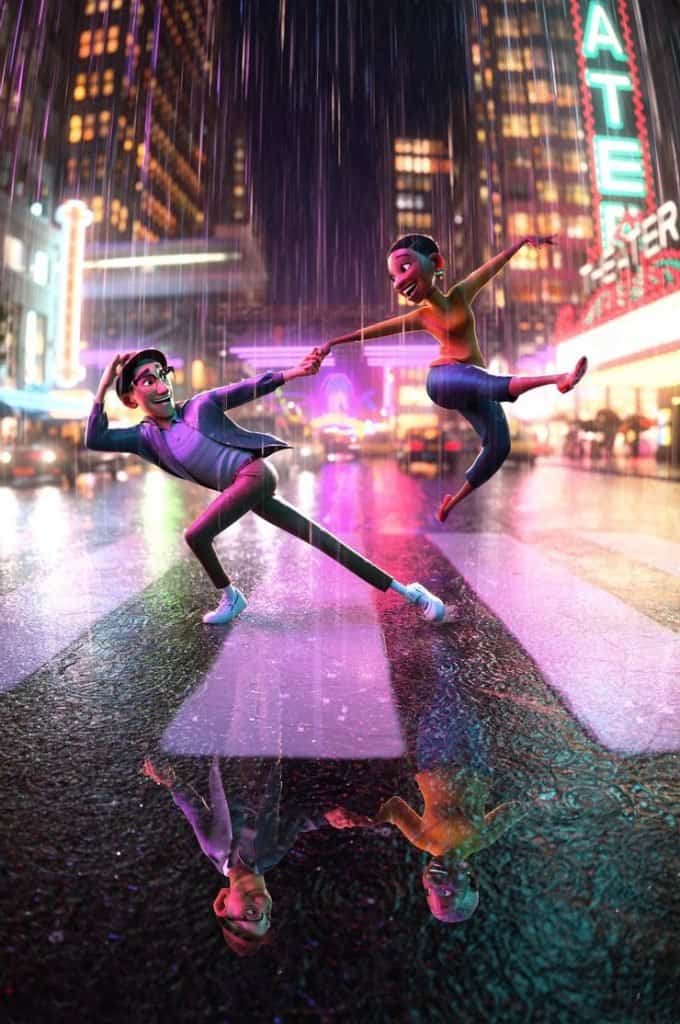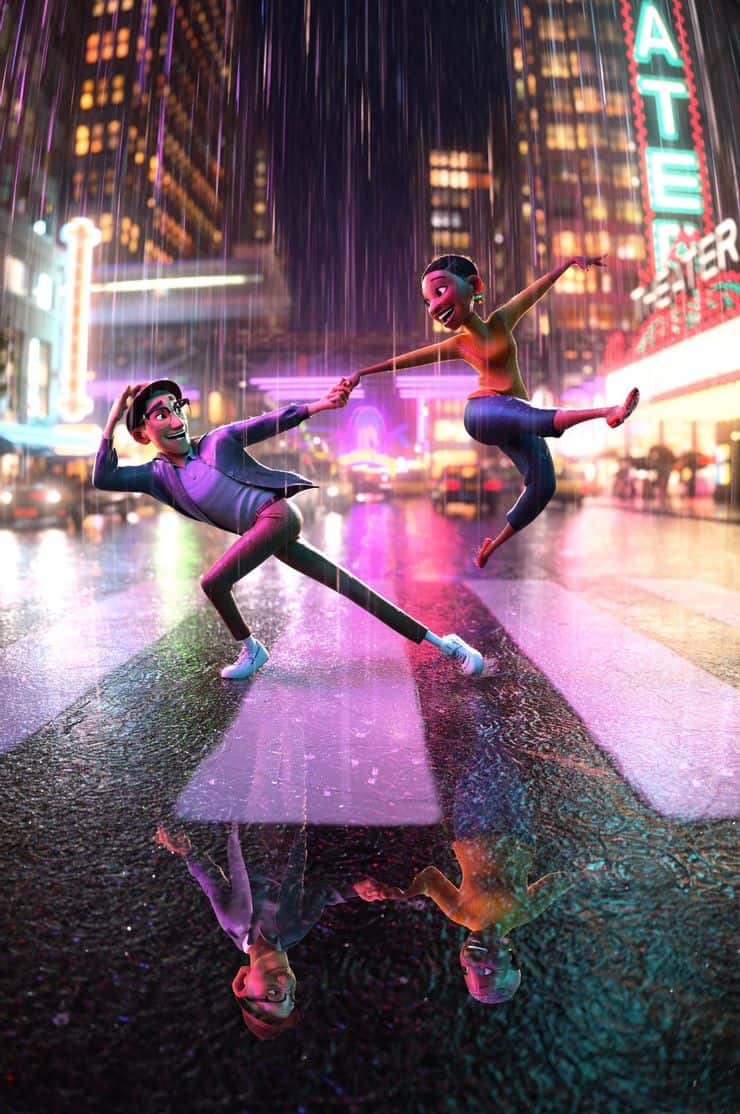 Disney has officially announced that Us Again, a brand new short film from the director Zach Parrish, will be released exclusively in theatres ahead of the upcoming film Raya and the Last Dragon. The animated short film is told entirely without dialogue and is set to an original funk and soul musical score reminiscent of the mid-60s.
The Us Again short film is set in a vibrant city pulsating with rhythm and movement and follows an elderly man named Art and his young-at-heart wife Dot as they rekindle their youthful passion for life and each other on one magical night. We are invited to watch as the years fade away and the joy of dancing propels them across the exciting cityscape of their youth and revives fond memories and ambitions.
According to Entertainment Weekly, Zach Parrish (Big Hero 6's head of animation) drew from his personal life for the emotional short story. Parrish says he began to feel down about ageing and his physical limitations as he entered his mid-30s.  He could no longer play basketball, a sport he loves, with the same agility as he had in his youth. In an interview with the entertainment magazine, Parrish explained, "It made me realise that if I spent all my time focused on what I thought I was missing, then I was going to miss the beauty in the present, and that really became the core idea.
Us Again conveys its emotional message the Disney way: through dance, music, and inspired animation. To help set the tone for the film, Parrish worked closely with professional dancers and married couple Keone and Mari Madrid (who have also worked with the likes of Justin Bieber and Billie Eilish) as well as Captain Marvel composer Pinar Toprak.
As mentioned before, Disney's Us Again short will debut in cinema ahead of Raya and the Last Dragon which is set to hit the big screen on March 5th. However, for those of you who don't feel safe visiting a theatre right now, the new short film is also scheduled to make its streaming debut in June on Disney+.
Who are the directors, creators and writers behind Disney's Us Again?
Us Again is written and directed by Big Hero 6's head of animation, Zach Parrish. The music was composed by Pinar Toprak.
What is the release date for Disney's Us Again?
Us Again set to release alongside Disney Animation's Raya and the Last Dragon
on March 5. However, the short film will only appear on Disney+ in June.