Disney created a lot of excitement among fans during their Investor Day festivities. The event saw the company outline plans for several years' worth of content which included a series reboot of The Mighty Ducks.
A teaser for The Mighty Ducks: Game Changers was released along with the announcement, and featured Emilio Estevez reprising his film role as Coach Gordon Bombay.
Starring alongside Emilio Estevez will be Lauren Graham (of Gilmore Girls fame) as well as Swayam Bhatia, Taegen Burns, Julee Cerda, Bella Higginbotham, Luke Islam, Kiefer O'Reilly, Maxwell Simkins and De'Jon Watts.
Created by original film's writers Steve Brill, Josh Goldsmith and Cathy Yuspa, the reboot is set in present-day Minnesota where the Mighty Ducks have evolved from scrappy underdogs to an ultra-competitive, powerhouse youth hockey team.
But when 12-year-old Evan is unceremoniously cut from the Ducks, he and his mom set out to build their own ragtag team of misfits to challenge the cutthroat, win-at-all-costs culture of competitive youth sports. With the help of Gordon Bombay, they discover the joys of playing just for the love of the game.
Speaking about The Mighty Ducks series reboot in a statement back in February, Estevez said…
"Once a Duck, always a Duck! After 25 years, I am delighted to lace up my skates, put on Coach Bombay's jacket and return to play the iconic character for this new chapter in The Mighty Ducks franchise. Likewise, I am thrilled to return to my old stomping grounds with my friends at Disney and Steve Brill, the original creator of the franchise, to join them on their exciting new platform, Disney+."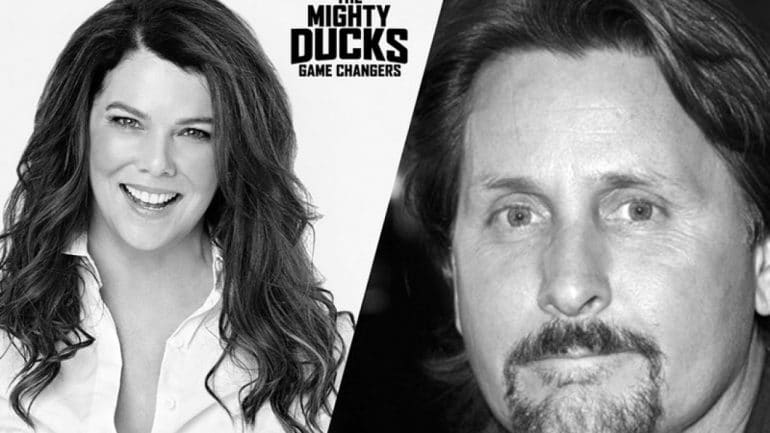 The first Mighty Ducks film followed the story of successful attorney Gordon Bombay who, after being pulled over for drunk driving, is sentenced to community service coaching a youth hockey team. After some self-realization, Bombay helps the underdog team win the state championship by teaching them techniques he learned when he was a kid.
The Mighty Ducks series reboot will consist of ten episodes and is set to premiere on Disney+ sometime in 2021.