From the biggest library of classic kids' films (with over 1 000 movies) and TV shows (more than 1 500 series) to the greatest animation films in the world and must-watch Originals, Disney+ will have essential entertainment viewing for all South African children and families. Launching on 18 May, subscribers will have access to Star Wars, Marvel, National Geographic, Pixar, and Star favourites (which includes Atlanta, Grey's Anatomy, and Buffy the Vampire Slayer). But what will you need in order to watch Disney+ (Disney Plus) in South Africa?
As it turns out, there are a few requirements. As the website points out, the Disney+ app is currently only "available on selected devices", at least for the moment.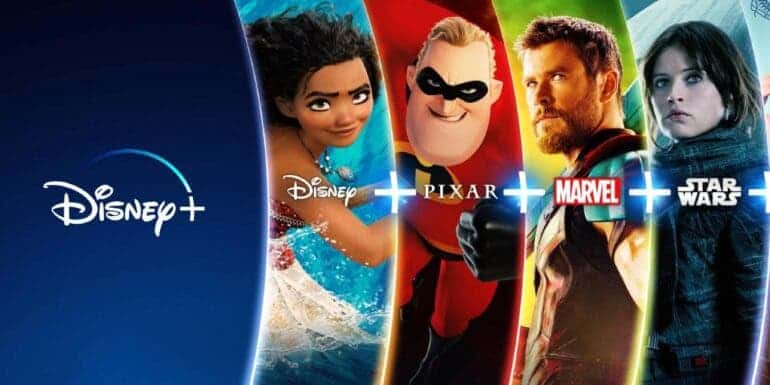 We reached out and a The Walt Disney Company Africa spokesperson clarified which devices will be available on launch, and which will be coming soon:
At-launch Devices:
● Mobile and Tablet
o iPhone & iPad (iOS10+)
o Android mobile (4.4.4+)
● Web Browser
o Chrome (version 75+)
o Safari (version 11+)
o Microsoft Edge (version 79+)
o Firefox
● Living Room (CTV)
o Android TV (OS 7.0 or above)
o Chromecast [Gen2 above (Firmware 1.43+)]
o Apple tvOS 11+ (Gen 4 above),
o   LG (WebOS 4.0+)
o  Samsung Smart TVs (list now updated to include Samsung Smart TVs)
Re other devices:
· Disney+ will be available on gaming consoles and other TVs approximately one month after launch. The team is prioritising delivering a seamless viewing experience across as many devices as possible and are working quickly to expand our device footprint.
Basically, this means that you might not be able to watch Disney+ in South Africa on your PS4, PS5, Xbox One or Xbox Series X just yet (at least not on launch day). The app will also not be available to certain TV brands immediately at launch. That said, the good news is that they are working hard on bringing it to more platforms really soon. So hopefully by July, we'll all be able to access the streaming service and watch Disney+ on every device in our household.
In short, it's coming soon.
However, making the service available via Android, IOS and Google Chrome basically covers nearly everyone already. Most of us will have some form of access to the internet via our phones, laptops or smart devices — meaning we should be able to enjoy all the TV shows and movies available come 18th of May 2022.
The streaming service is currently offering an exclusive introductory offer of R950 — which allows subscribers to enjoy 12 months of Disney+ for the price of eight.
Tell us, are you planning to watch Disney+ (Disney Plus) when it launches in South Africa?