Superheroes resonate with almost everyone. Their stories are inspirational, accessible and widespread enough to leave a significant impression on audiences for decades.
The journey behind creating these stories is often just as fascinating. And now Marvel is giving fans an inside look at this process with their docuseries, Marvel 616 – which is named after the primary reality (Earth-616) in the Marvel comic book multiverse.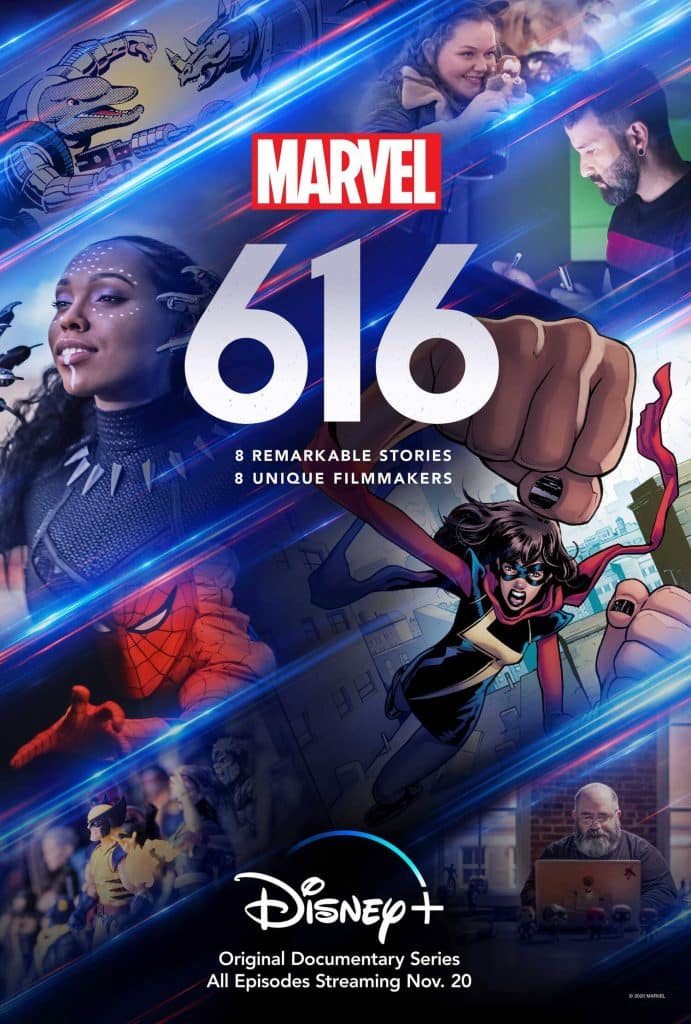 The eight-episode anthology series will explore Marvel's rich legacy of pioneering characters, creators and storytelling to reflect the world outside your window. Each episode, helmed by a unique filmmaker, showcases the intersections of storytelling, pop culture, and fandom within the Marvel Universe.
The series will cover topics such as Marvel's world-spanning artists, the trailblazing women of Marvel Comics, discovering the "forgotten" characters of Marvel, and much more.
The first episode is directed by documentary filmmaker, David Gelb and focuses on the cultural phenomenon that was "Japanese Spider-Man." Although the Japanese version of the character differed significantly from his Western counterpart, he still managed to make a cultural splash in his target market at the time.
Marvel's 616 is produced by Marvel New Media and Supper Club. The series is executive produced by Joe Quesada, Shane Rahmani, Sarah Amos, John Cerilli, Harry Go, and Stephen Wacker for Marvel. These duties are shared with Jason Sterman, Brian McGinn, and David Gelb for Supper Club.
The episode titles in the docuseries, including the directors who worked on them, are listed below…
Japanese Spider-Man directed by David Gelb
Higher Further Faster directed by Gillian Jacobs
Amazing Artisans directed by Clay Jeter
Lost and Found directed by Paul Scheer
Suit Up! directed by Andrew Rossi
Unboxed directed by Sarah Ramos
The Marvel Method directed by Brian Oakes
Marvel Spotlight directed by Alison Brie
Every episode of Marvel's 616 will be available to stream on Disney+ from November 20, 2020.
Source: Marvel.com