X-Men: The Animated Series was one of the most popular versions of the X-Men on television. The show ran for five seasons from 1992 to 1997 and featured a team of mutants very similar to that of the comics in that decade. Wolverine, Gambit, Beast, Cyclops, Jean Grey, Storm, Rogue, and Jubilee were a hit with viewers, appearing in the uniforms that artist Jim Lee created for them.
And now the team might be making a comeback!
Disney Plus' X-Men: The Animated Series
According to the show's producer and director, Larry Houston rumours of a new X-Men: The Animated Series coming to the Disney+ streaming service are true.
During a virtual Wizard World panel, Houston addressed the rumours saying that preliminary discussions have taken place about a revival of the classic cartoon.
"We've had talks [with Disney], but that's about it. We've made conversation and it's up to them to make the decision, but we've let them know that we're all available for whatever they want to do in the future."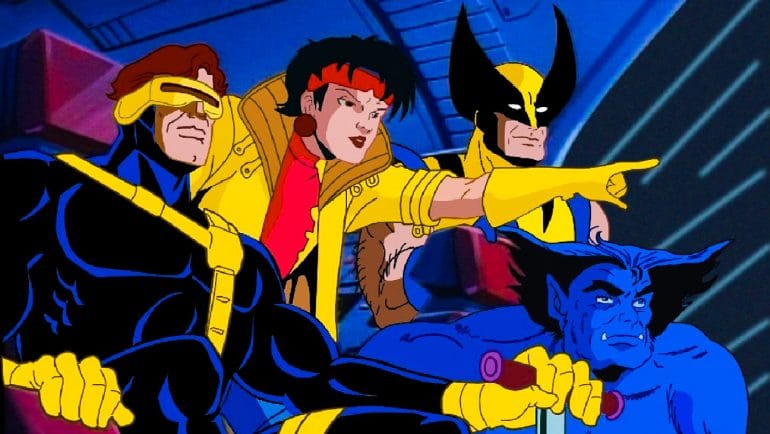 Although Houston is semi-retired, he said that the ">X-Men: The Animated Series is the one project he'd go back to work for.
"Whatever they wanted to do if we had all the original team," Houston said, whether the project was for a one-off special or a five-part limited series. "That's what I would come out of retirement for."
This is not the first time Houston spoke about revisiting the classic cartoon series. In a 2019 interview, he said he'd love to see a revival "continue where we left off" – otherwise the show just wouldn't feel the same.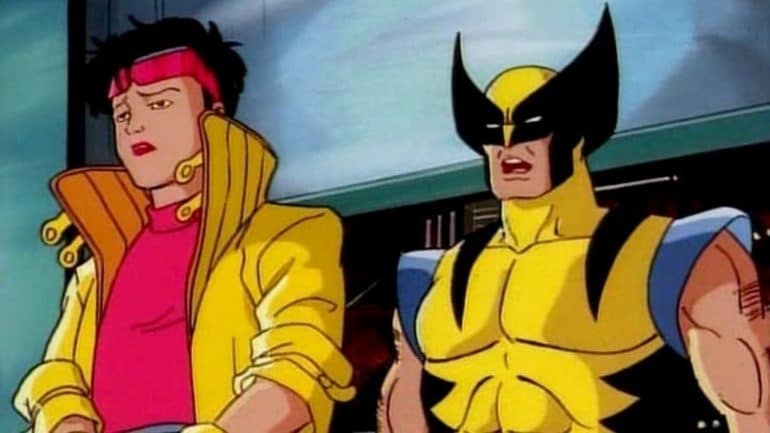 This would mean giving the series the same aesthetic and tone as the 1990's version, complete with the original voice cast and creative team. Hopefully, Disney also thinks this would be a great idea.
X-Men: The Animated Series Showrunner Has An Idea For A Sixth Season
After five seasons and 76 episodes, Fox's acclaimed X-Men: The Animated Series ended on a cliffhanger in September 1997. The final episode saw a wounded Professor X being transported to space by Lilandra. Was she able to save him? What happened to the team without him? Speaking to SYFY WIRE, showrunner Eric Lewald has revealed what a sixth season might have explored.
Reflecting on X-Men: The Animated Series, Lewald guessed that the story would pick up where it left off:
"Season 6 could open, months later, with the X-Men in disarray – a few gone, the ones remaining at each other's throats. They miss their leader. Then somehow they are called to – and transported to – an existential crisis on Lilandra's distant world. The team grudgingly reunites 'for Charles,' heads off to space, solves the crisis, and a somehow-healed Charles Xavier is either able to return to Earth with them or, if he can't, his heroic final sacrifice heals the team's wounds and they return to Earth as the proper X-Men again."
Perhaps there is a way that Fox could get this popular kids TV show to return after all these years. Who doesn't want to hear that iconic X-Men: The Animated Series theme tune again?
Was The X-Men: The Animated Series' Theme Song Stolen From This Police Drama?
Ask any comic book fan who grew up in the '90s to sing/whistle/hum the theme song to X-Men: The Animated Series and they'll be able to do it without thinking twice. Now all these years later, there are accusations that it was stolen from a Hungarian police drama show called Linda the Policewoman.
According to TMZ, Zoltan Krisko, who is currently managing the estate for composer Gyorgy Vukan, who created the show's theme song, has filed a lawsuit against Disney, Marvel, Apple, Fox, Amazon, and Saban Entertainment, among others. He claims that the X-Men theme song plagiarised Vukan's work, which was created in the '80s, long before the superhero animated series premiered.
The similarities are undeniable.
Along with the companies listed above, Krisko is suing the two composers, Ron Wasserman and Shuki Levy, who created the show's epic song. He is claiming for damages and to award any profits attributable to him.
The X-Men: The Animated Series is headed to Disney + later this year. We imagine that the case would need to be settled before that launches.
Of course, this isn't the first time the X-Men theme song has been accused of plagiarism either. Many fans have recognised its similarity to Whitney Houston's 'I'm Your Baby Tonight' which came out in 1990. Have a listen to that reference below:
Voice Actor Norm Spencer Has Died
It's been a tough few days for comic book superhero fans. The sudden death of Black Panther star, Chadwick Boseman came as shock to everyone. And now, just a few days later, fans of the genre have suffered another sad loss. Norm Spencer, the Canadian actor best known for his voice work as Cyclops in X-Men: The Animated Series, has died.
His co-star Cal Dodd, who voiced Wolverine in the same era, confirmed the news on social media with a touching tribute to his dear friend.
"Lost my dear friend and cohort, Norm Spencer. What a sad day. Norm was the voice of Cyclops on X-Men: The Animated Series. He was a genuine character and sweetheart. I will miss you Cyc. Sorry about the 'convertible' Bub. See ya later, my friend."
Lost my dear friend and cohort Norm Spencer. WHat a sad day. Norm was the voice of Cyclops on X-Men the animated series.He was a genuine Character and sweetheart. I will miss her you Cyc. sorry about the "convertible " Bub. see ya later my friend.

— Cal Dodd (@realcaldodd) August 31, 2020
The 62-year old actor made his voice acting debut in 1989's Babar: The Movie and has various other projects to his name.
But it was his portrayal of the Marvel Comics character, Cyclops that resonated with fans.
Spencer voiced the energy-beaming mutant in 68 episodes of X-Men: The Animated Series between 1992 and 1997. He later reprised the role for the Marvel vs. Capcom video games. His version of Cyclops also made a few appearances in episodes of Spider-Man: The Animated Series.
Spencer then went on to voice Marvel's Drax the Destroyer in three episodes of the Silver Surfer series in 1998. His most recent work saw him starring as Billy Blaze in Rescue Heroes.
All five seasons of X-Men: The Animated Series are currently available to stream on Disney+.