Yesterday the news broke that Disney and Sony failed to reach an agreement to extend their relationship which would see Spider-Man continue his role as part of the larger MCU. Such are the consequences of the fallout between the two industry giants, as it would also affect the other potential crossovers from the Spider-Man franchise, including Venom. But there's another direct repercussion of the split.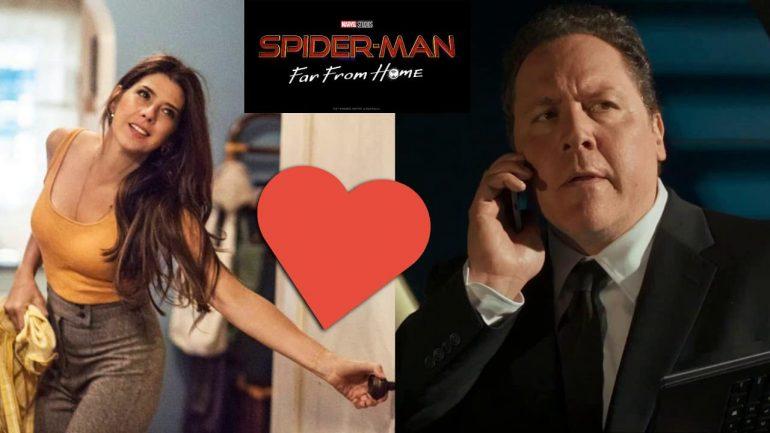 Before Spider-Man: Far From Home was released, the trailers for the film teased a possible relationship between Happy Hogan (Jon Favreau) and Aunt May (Marisa Tomei). The film confirmed it. Peter Parker (Tom Holland) wasn't in on the news, however, only knowing that Happy has been helping out aunt May with a few projects and the likes. The film also confirms that May vanished after The Snap, while Happy did not, which ties into their relationship somewhat.
Their relationship escalates while Peter is away in Europe. By the end of the film, Peter wants to know what the deal is between the two, with Happy and May, then, seemingly not on the same page in that regard. Still, the relationship isn't necessarily ended there, with viewers left to make up their own minds about the situation before the next film releases.
Now, back to the Disney and Sony deal. This pretty much answers all those questions right then and there. With Happy belonging to Marvel and the MCU, as it stands, he will probably no longer be featured in any further Spider-Man projects as a result. This means that, effectively, Disney has "c-blocked" Happy.
While there are no huge ramifications to the relationship ending, with all previous Spider-Man films happy for aunt May to live out the rest of her life as a widower into her old age and Peter taking care of her in the process. This will most likely be the end-result of the Disney-Sony split.
So, unless the two companies manage to reconcile before the next film, we will not see the outcome of Happy and Aunt May's strange but wonderful relationship.