A few weeks back, I took a look at one of South Africa's best rewards platforms, eBucks. In the article, I provided a guide on how to reach Level 5 to start earning maximum rewards. As part of the ongoing series, I now invite you to take that same journey with me through the world of Discovery Vitality.
What surprises me the most about the Vitality programme is how many eligible Discovery members don't take up the opportunity to sign up for it. Even more surprising is when discussing with those who do have Vitality, there's not much info they have on how to rank up and enjoy some of the many discounts and rewards it provides.
Yes, on the face of it, it simply looks like a platform asking you to exercise and giving you some points when you achieve those weekly goals. Having personally reached Diamond status on Discovery and comfortably about to reach my requirements to make it the third year in a row at the highest tier, I can confirm that there are many advantages to achieving those weekly fitness goals.
Let's find out how to take full advantage of Discovery Vitality.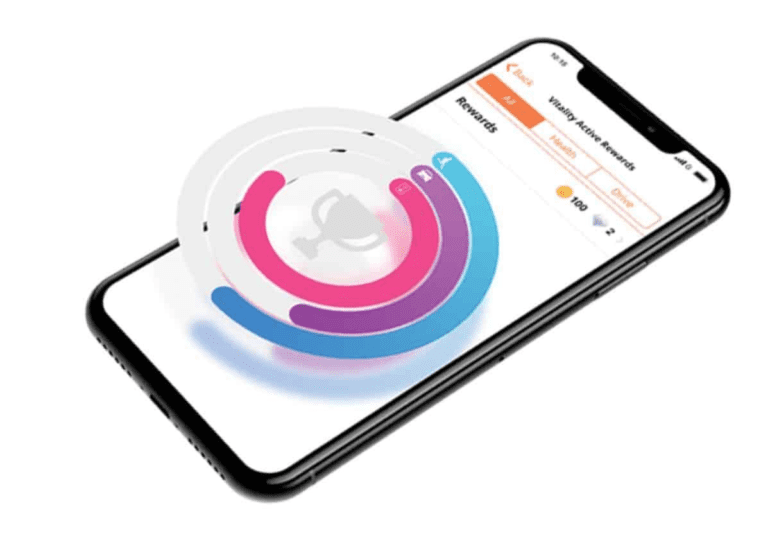 Reaching Those Weekly Fitness Goals
There's no getting around this part of the Discovery Vitality journey. But, as with many other rewards programmes, the intention from businesses is to change your way of doing day-to-day tasks that would cut its costs and, in return, reward you for that.
The relationship in that case between Discovery and you the consumer is to get you healthier. As a result of this, Discovery expects to pay less in medical expenses, in general, each month that you're paying for one of their services, such as medical aid and life insurance. Personally, given my underlying health issues, I need to stay as fit as possible. So, why not use this to get rewarded as well? I've been to the doctor less than a handful of times in the past three years.
When I started my journey with Discovery Vitality, I only used it to reach those weekly fitness targets to earn points (now Discovery Miles) to buy services. At the time, this included haircuts, vouchers for books and movies, and even a free popcorn at Ster-Kinekor on the odd occasion. In return, I'd need to achieve 900 points weekly to keep the points accumulating.
Starting off afresh, you've given a target of 100 points to earn in a week. There are various categories on how to achieve this, which I'll touch on below. Thereafter, each successful week would increase this by 50 to 100 points until you reached a 900-point target at the maximum. Since the start of the lockdown restrictions in March 2020, Discovery has adjusted these levels depending on the restrictions at the time. Currently, the maximum weekly target is 600 points.
Earning points is categorised into two categories – reaching a certain number of steps per day or achieving some level of exercise for that day. You'll get the highest points tally from one of these two categories added to your daily score. This is then added to your weekly target.
Reaching 5,000 steps in a day earns you 50 points. And, reaching 10,000 earns you 100. These should be your basic daily targets as you attempt to reach that 600-point mark for the week. And you don't need to have a fitness tracker for this part. You can simply link your device in the settings, or add one of your accounts, such as Samsung Health, Google Fit and others.
For the exercise category, things can be a tad trickier when you start. Points here are rewarded in two timed categories – 30 minutes and 60 minutes. Each category then has a breakdown of points depending on your average heart rate within those times. For example, if you achieve 60-69% of your maximum heart rate will earn you 100 points for both 30 and 60-minute categories. However, upping this to 70-79% gets you 200 points for 30 minutes and 300 for 60. And finally, you'll get 300 points for 30 or 60 minutes when averaging 80% and above.
You can also earn fitness points by means of other registered activities. This includes your gym membership. Signing in at the facility using the pad available (an iPad on an orange stand) and earn 100 points. You can get as much as 3,000 for a listed race. You can get a good idea of activities and services that earn you a good chunk of points here.
Calculating Your Target Heart Rates
While many users have been exercising daily, they're often left wondering why their points aren't being maximised. The thing to note here is to know your heart rate. Tracking this throughout your workout is key. The end average heart rate is what eventually decides your points tally for each exercise you do.
Scientists have concluded that to calculate this, you start with the base rate of 220bpm. To know your personal maximum heart rate is to then subtract your age. So, a 30-year-old person will have a max heart rate of 190. This is considered the maximum rate at which you should reach whenever you're exercising. This is key because anything above this mark can actually have the opposite effect of exercise, damaging your heart rather than strengthening it.
Now that you have your maximum heart rate, you'll then break that down into the three categories Discovery use to calculate the points. Using the above-mentioned 30yo, we have the following:
60-69% – 114 – 132
70-79% – 133 – 151
80%+ – 152+
By now you should have a fair idea of the averages required to earn those exercise points. Keeping track of your heart rate during the exercise is important. For example, if you're hitting the weights at the gym, you'll start with the cardio warmup. Here you'll get your heart rate into the 80% region, which starts off well for your average.
However, doing a rep while sitting on the bench and having mini-breaks in between those sets, could easily see how your heart rate drop even below the 60% mark. And once you've below that mark, you won't be earning any points at all towards your weekly goal. Be sure, then, to keep your heart rate up between exercises.
Playing sport, going for a run, swimming and the likes make it easier to maintain higher averages.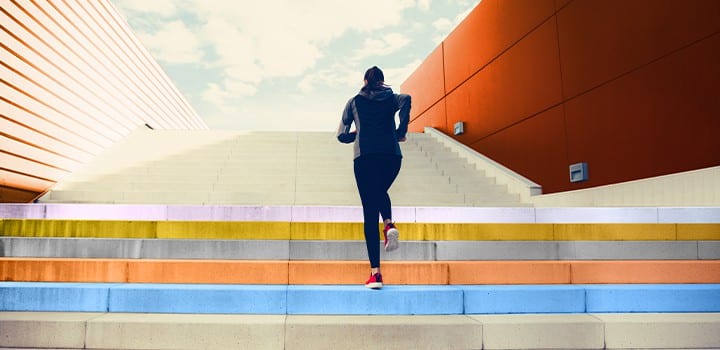 Why Are Those Points Important?
Simply put, earning points earn towards your weekly goal. More importantly, however, it also adds towards the annual target, where it really starts to matter.
Depending on whether you're a single member, have a partner, and have kids, the thresholds are different.
Previously, you would've had to achieve three years straight on Gold status to reach Diamond level. This has changed over the past year, with a fourth threshold now available to reach that level. For a single member, that breakdown is as follows:
Blue – starting from 0
Bronze – 7,500
Silver – 25,000
Gold – 40,000
Diamond – 50,000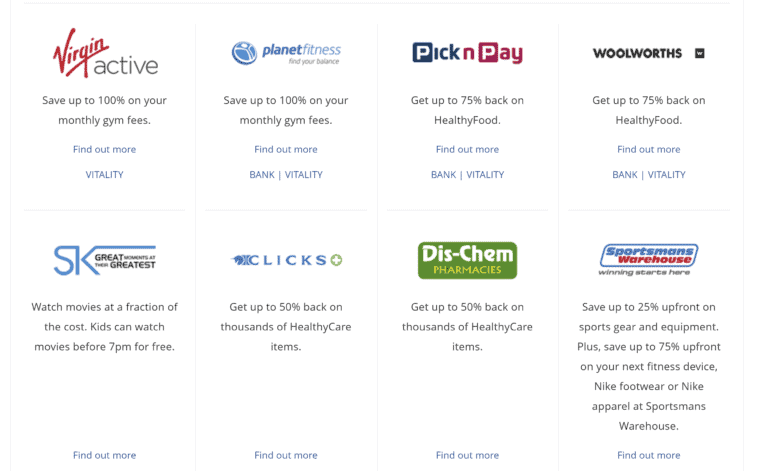 Vitality Partners – Making it Rain
Each of these levels has a percentage discount for services on various platforms. This ranges from direct cashback into your bank account to receiving discounts or buying vouchers.
Many people would prefer direct cash back into their bank accounts for reaching targets and the likes. Discovery does this in various aspects when it comes to the Vitality platform. There are four stores across two categories that support this reward. This includes HealthyFood (PnP and Woolworths) and HealthyCare (Clicks and Dis-Chem). You'll need to choose your preferred store for each to earn a potential 15% back on Vitality-listed products.
You'll also get monthly cashback on fuel at BP and Shell. However, to unlock this you'll need to have a Vitality Drive card, which means you'll need to activate that service with an additional monthly subscription. We won't cover that here.
Undeniably, the biggest discount platform is using the Kulula.com site (also includes Comair, Emirates and Qantas). Depending on your Vitality level, you can earn up to 35% discount when on Diamond status. This makes a huge difference when you're booking return flights, and becomes really valuable when booking for an entire family at those rates. With a R100 service charge for a Discovery Vitality booking, you'll be rewarded with a minimum of R200 off per flight – or R400 return.
For movie lovers, you'll get up to 50% on movie bookings at Ster-Kinekor. And for IMAX, you'll get a 35% discount. With the increase in pricing over the past year, this is a much-appreciated discount if you are planning on braving it out to the big screen.

Don't Forget Those Points Earned
Remember those weekly goals you achieved? Each time you reach your allocated weekly target, you have the opportunity to play the Vitality gameboard. Here you select one of 25 tiles to unlock Discovery Miles. The lowest is 150 and the highest 750. This roughly translates to R15 and R75.
If you meet your weekly target you should reach close to R1,000 in Discovery Miles for the year. But that's the minimum you can achieve. Currently, I've reached 17,000 Discovery Miles with the final quarter of the year still remaining.
These Discovery Miles can be used to purchase vouchers that can be used at Vitality partners. This includes buying movie tickets at Ster-Kinekor, gaming vouchers for Xbox, PlayStation and Steam, Exclusive Books, Kauai, Typo, Woolworths, LEGO and more.
These come in handy for gifts and purchases you didn't expect to make. Every so often, the Discovery app will have a special discount on one of those vouches. For example, I bought a R250 NetFlorist voucher for 250 Discovery Miles, or R25. Be sure to check the app regularly for such discounts.
You can also use those Discovery Miles to purchase flights and even holidays at one of the above-mentioned airlines. So, it's quite useful overall.
Maximising Discovery Vitality
Again, as with the eBucks, it's important to align which stores you choose to maximise your discounts, as they sometimes link to your other rewards platforms as well. An example of this is Clicks, where you can earn and spend eBucks, while at the same time getting cashback from Discovery for Vitality products.
Tell us, what have you done with your Discovery Vitality points?