It's time again for another rally SIM, Dirt Rally 2.0, from the undisputed masters of the genre, Codemasters. Every single release has been brilliant, in both the Dirt and Dirt Rally series. However, their pedigree goes way further back than that, in fact, over 30 years. During that time, they have released many different types of games but it's their SIM's that have made them who they are.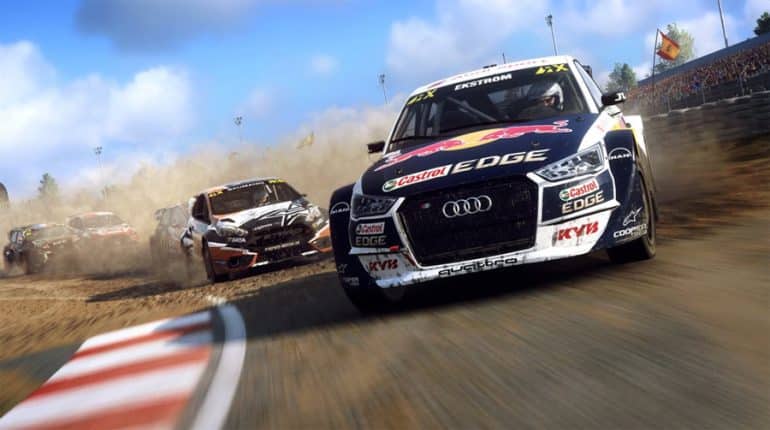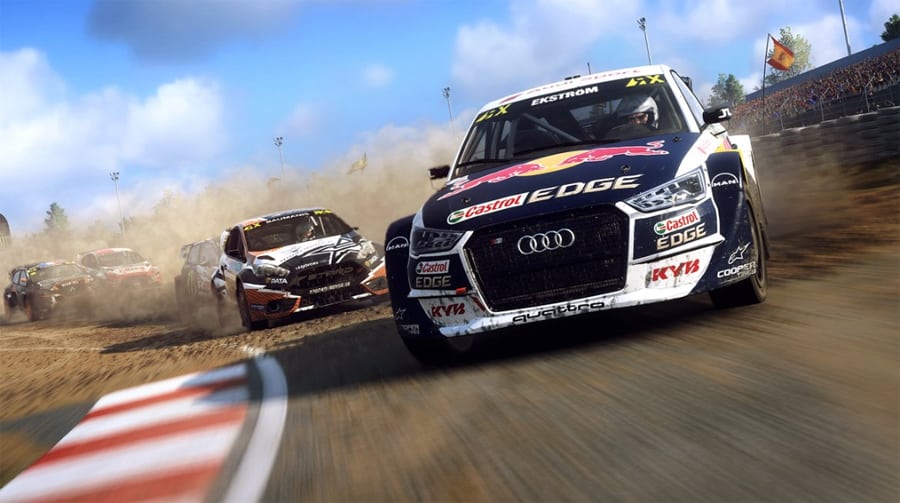 Since 1986, they have been developing games like BMX Simulator, Pete Sampras Tennis, TOCA, Colin McRae Rally, Brian Lara Test Cricket and F1. Those are just some of their simulator games, I haven't even touched on their other titles. So they know how to make a SIM. They literally perfected it with the first Dirt Rally. So you can understand my apprehension about the Dirt Rally 2.0 release. How do you improve on perfection?
I think the answer, in their minds anyway, is to make it hard AF.
I thought I knew about realistic racing simulation through playing the previous Dirt, but they have shoved so much voodoo into Dirt Rally 2.0 that you can actually see the Tikoloshe crawling out of your console. Being a hardcore simulator, setting your car up just right has always taken time. However, you eventually know what you need to tweak for any particular track, but that luxury is now gone.
Setting the car up is pretty much as it was before but now there is progressive degradation to the surfaces you ride on. You can set the car one way and if you start as one of the first to leave, the car will be perfect, but leave 5 or 6 cars later and your setup will be rubbish.
As the road degrades, due to cars before you tearing it up, potholes will develop, ruts and loose gravel make what was a perfect, solid piece of dirt more flakey than a leper colony. This caught me out a couple of times and I should imagine is what happens for real when life decides to throw you arse over elbow into a wooden fence while you were making other plans. It is freakishly good. It adds an element of the unknown that can disappear over time when you play a game like this often.
Dirt Rally 2.0 is a really difficult game.
Even more so if you play with your controller. I feel you have to play this type of game with a wheel and pedals to get the best out of it. I developed the same level of immersion on this game as I did playing F1 2019. It is really challenging, and finishing well, not even winning, just finishing well, gives you a huge dose of dopamine straight into your cortex. I have never finished higher than 3rd but that was enough to elevate me to Alpha Dog status. Guys were instinctively letting me walk through doors first. Women I've never seen before were giving me the flirty eyelids and sexy smiles. I'm not talking about 4's and 5's either, I'm talking 7's and 8's.
Coming 3rd in the Monte Carlo rally somehow turned me into Bruce Willis, Jason Mamoa and Chris Hemsworth all rolled into one. This is what gaming is supposed to be!
As is to be expected, there is a glut of cars. Beautiful, beautiful metallic art, erotic and classy all at the same time, like Swiss porn.
There are approximately 50 cars on offer, with more coming as DLC's, and each one has it's own unique handling characteristics. Setting them up is the usual fare and changing settings actually does work. Like everything else, Codemasters has perfected this aspect of the game. Set break balance, boost levels and suspension hardness, and every little change will change the nature of the beast. It really is very good.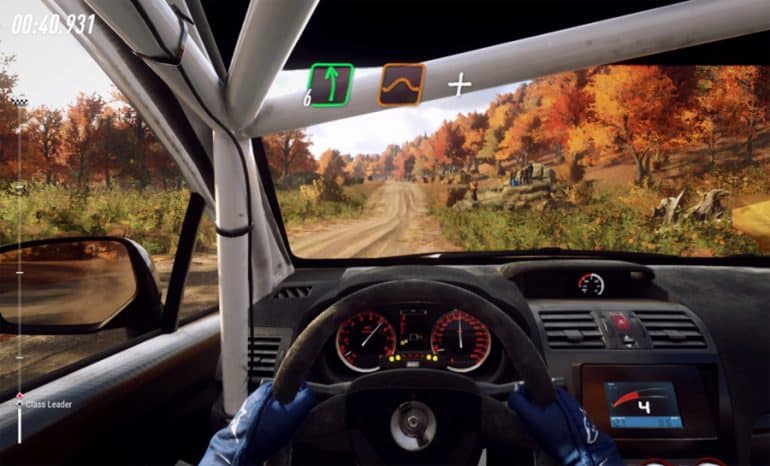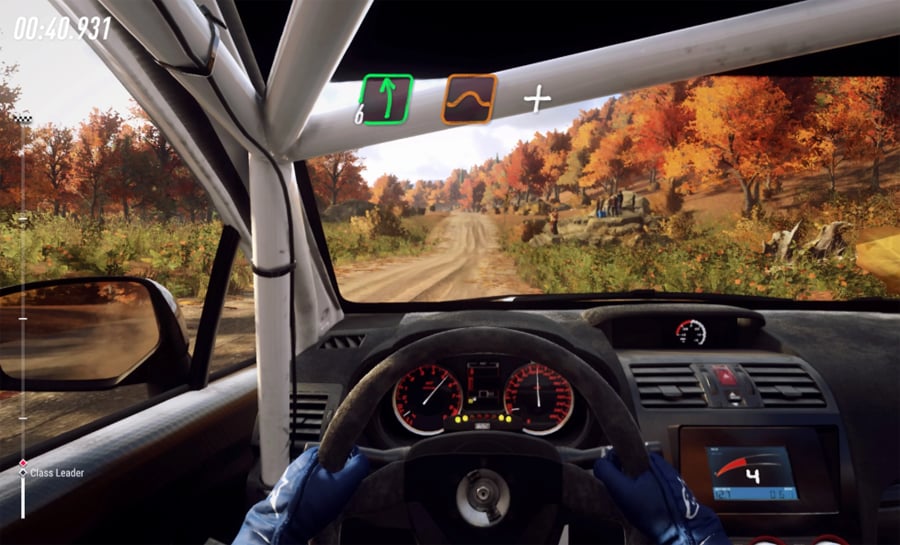 Like any good simulator, damage your car and you will suffer for it. You don't get to hit the magic time travel button and go back to the checkpoint. You reverse out of the ditch if you can and you carry on. If you screw the pooch properly, you can go back to the beginning of the stage and go again. You can do this as many times as you want in certain modes and a limited number of times in others.
This is particularly good to note when you go rally crossing. This is the toughest mode, by far. The cars are super temperamental and highly overpowered and they will spin you off the track as soon as you give them an opportunity to. I found in Rally Cross it's good to remember that slow is smooth and smooth is fast. You will never win playing like that, but you won't be last either.
I want to touch on the sound of Dirt Rally 2.0. The music is pretty standard, but the car sounds are fantastic. It's the best I have heard. All the mechanical pops, whistles and growls are so cool. I really recommend you play with a good surround system turned up really loud.
There are the usual game modes one would expect from a game like this. Career Mode is my stomping ground. I like building up my garage, building my team and winning slowly but surely. You can also just bounce from event to event like a bored Playboy if you so desire, or you can do Time Trial.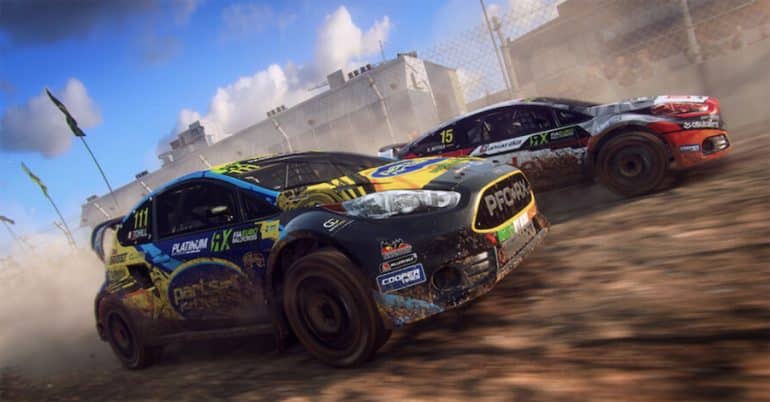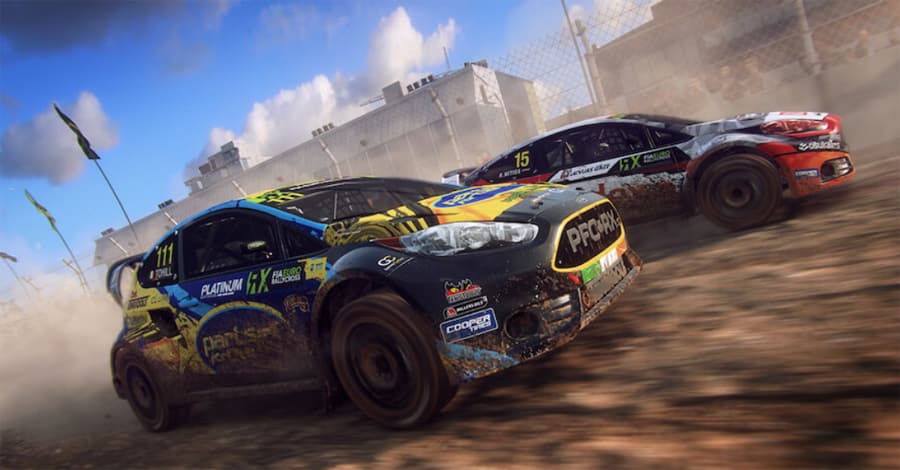 So what is wrong with it? That's just the thing, if I write something negative about it, it will truly be nitpicking. But here goes. There are not enough snow events and the weather doesn't seem to offer up snow either. I find that pretty strange and I feel there are not enough circuits.
The latest news on Dirt Rally 2.0 is that it is going to become an eSport, and maybe the winner of the eSport season will get to drive a pukker rally car, like the winner of the F1 eSports championship did.
The Review
Dirt Rally 2.0
Dirt Rally 2.0 gives players a realistic, exhilarating and fun rally experience.
PROS
Fantastic car sounds
Stunning visuals
The weather effects
CONS
Can be really difficult at times
Needs more tracks
Review Breakdown
Storyline

0%

Gameplay

0%

Graphics

0%

Replay Value

0%

Sound and Music

0%