The latest Diesel watches have been released at Watch Republic, with two of the brand's collections receiving new devices.
The Diesel brand is a successful and innovative international lifestyle company. It offers a wide variety of products, including jeans, clothing and accessories. Its philosophy has remained the same throughout the years.
As such, the brand that Renzo Rosso envisaged would stand for passion, individuality and self-expression. With that in mind, the brand creates more than 3,000 new products every season. Each of these products derives from a process of enormous creative freedom. One of which includes the Diesel watches.
For the latest season, Diesel has updated its Timeframe and Mega Chief collections, with two new watches for each. Both of these collection feature creative design approaches with edgy and robust detailing.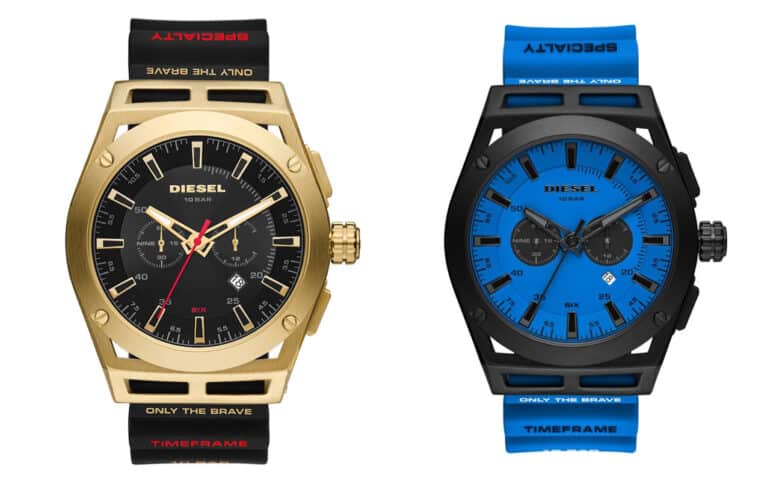 The first of these is the Diesel Timeframe collection. With an exposed structural case design and sports-inspired text print, it brings a fresh look to the mix. The watches provide an unprecedented update and much-needed street adaptation to the long-worn 'dive watch' range.
Diesel's Timeframe watches feature bold colour blocking in gold and blue matte, both with stick indices. In addition, they are standard with chronograph movement, with black and blue silicone straps, respectively.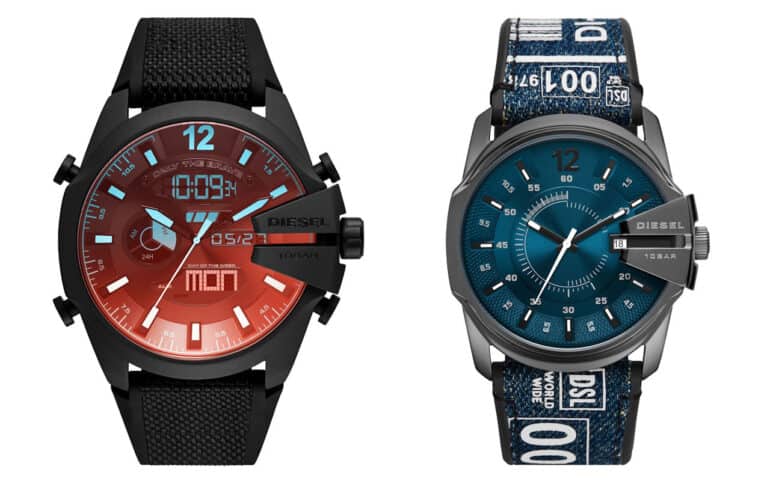 For the second drop, Diesel has updated its legendary Mega Chief collection. This evolution of the range brings two new daring models, taken to new heights. It is a completely innovative analogue-digital movement. The first unit features a black nylon and silicone strap, with the second a more refined, denim strap.
Shop the latest Diesel watches online at Watch Republic.