Eisner Award-winning comic book artist Jason Fabok recently shared his cover artwork for ROOK: EXODUS with Geoff Johns online. Some comic fans immediately took to social media to voice their displeasure at the artwork, claiming the design is too reminiscent of Zach Snyder's Batman v. Superman. The character design in the ROOK: EXODUS image resembles Batman's costume in the post-apocalyptic nightmare scene in BvS.
RELATED: The 10 Biggest Fictional Characters Across Comic Book & Anime Universes
ROOK: EXODUS is slated for a 2024 release. It's authored by Johns with artwork by Fabok and inks by Brad Anderson. Set in the distant future, ROOK: EXODUS is a sprawling sci-fi epic in a world where every aspect of nature is controlled by humanity. The comic book is part of a wider release through Geoff Johns' and Fabok's creator-owned imprint called GHOSTMACHINE. The imprint will be published by IMAGE COMICS.
While there has been no official media release, it was mentioned at New York Comic Con this past weekend that Johns is leaving DC Comics and will be an exclusive creator for GHOSTMACHINE. Similarly, Fabok and other co-owners and comic book creators like Francis Manapul, Gary Frank and Peter J. Tomasi will leave DC shortly.
RELATED: Batman: City of Madness Is a Terrifying Arkham Asylum Spiritual Sequel
GHOSTMACHINE is set to forge a new path in the comic book industry. Heavyweight comic book artists and writers like Johns have been affected by the Hollywood strike and layoffs at DC. The upheaval in the comic and media industry has frustrated many creators who see the industry changing to become more creator-controlled rather than having monolithic conglomerates like Discovery and Warner calling the shots and making life difficult for writers and artists.
It's a shame, therefore, that this new endeavour has been met with hostility from specific segments of the fandom. While the image resembles Snyder's work, Fabok probably paid homage to BvS and showed his love for Snyder's vision. Batman vs. Superman and the nightmare art design itself pays homage to other creators' work, like George Miller's seminal work on Mad Max, to name the most notable influences on Snyder's scene.
RELATED: Stunning Concept Art From A Forgotten Batman Project Emerges
While some may accuse Johns and Fabok of ripping off BvS, it could also be that Johns and Fabok are taking a cue from their heroes and showing their love for someone else's work by incorporating it into their own, a common practice among all artists. What's more noteworthy are comic book creators picking up the pieces of a damaged industry by taking the reins and offering life support through their artistic vision, even if some of their work is a bit on the nose and 'rips off' something else just here and there.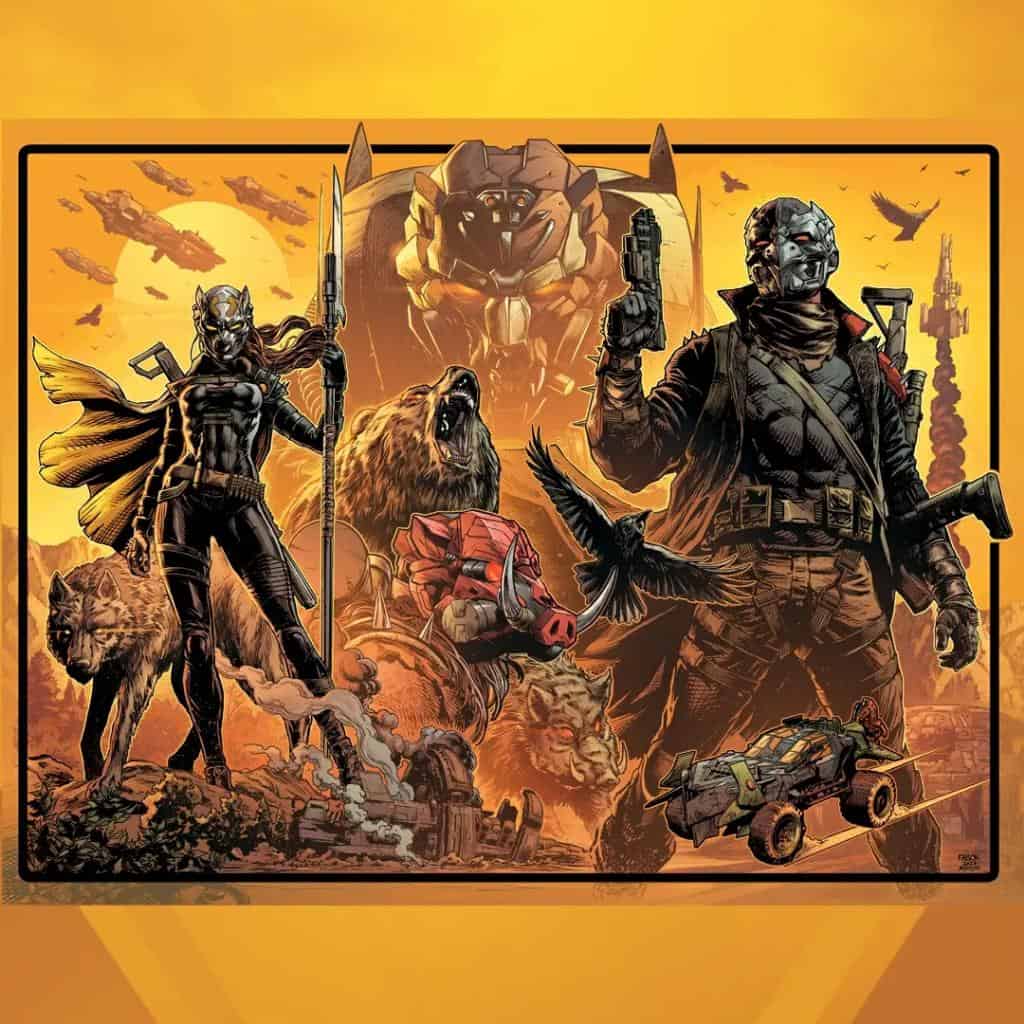 Do you think that Geoff Johns's new comic book, ROOK: EXODUS, is a rip-off of Zack Snyder's Batman v Superman, or is it just a really interesting coincidence?