I still fondly remember slaying demons along with my friends back when the original Diablo was released. It was a glorious combination of swords, spells, and blood, as we mowed through all of the vile creatures that inhabited Sanctuary. When Diablo II came out years later, we were once again forced into action to try and save the world from the unholy creatures spilling from the depths of hell. Fast-forward many moons later and my friends and I were once again excited by the prospect of saving the world yet again from the minions of hell with the release of Diablo III. Initially, we fought demon after demon on PC, but once the game released on consoles, we were afforded something we'd hoped for so long: The ability to play one of our favourite games on the couch along with our friends. Now, granted playing on one screen does have its drawbacks, such as having to stare at your friend's inventory screen while they decide which of their equipment best brings out their character's eye colour, but playing Diablo III couch co-op is still some of the best times I've had with friends.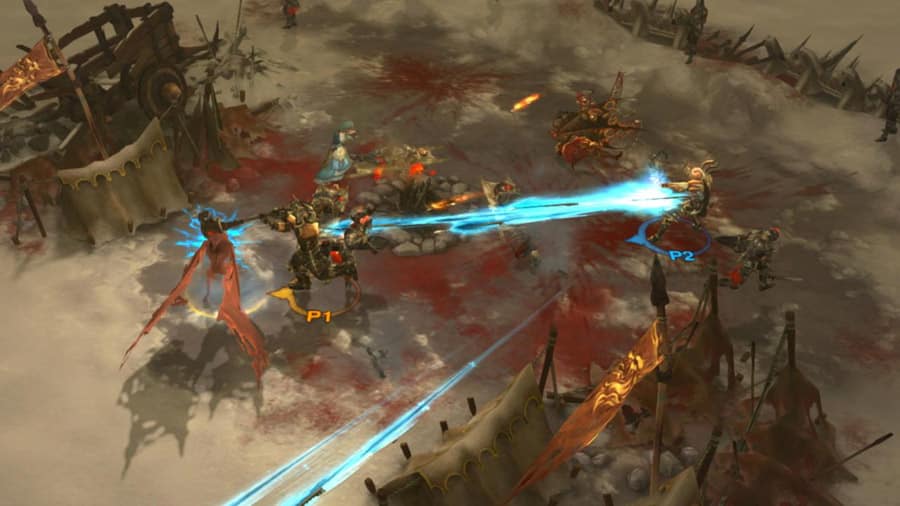 With Nintendo's Switch proving once again that Nintendo is still a force to be reckoned with in the gaming industry, developers have begun porting many of their popular games over to Nintendo's unique console. Games such as Skyrim and DOOM have all been successfully ported to the Switch, allowing fans to play these gems on-the-go for the first time. Naturally, it makes sense then that Blizzard would bring its addictive action RPG Diablo III to the console. The Switch version includes the base game as well as all of its previously released expansions and updates.
Being a port, many already know the game's narrative. Evil has once again started to strangle Sanctuary and it's up to you, the player, along with some friends, should you choose, to save the world from the minions of darkness, and investigate the mystery surrounding a strange falling star. At the start of their adventure, players get to choose one of seven different classes: Witch Doctor, Barbarian, Wizard, Monk, Demon Hunter, Crusader, and Necromancer. Each of these classes has access to its own unique skills, such as the Necromancer's ability to resurrect an army of skeletal warriors or the Barbarian's natural affinity of smashing stuff until it stops moving.
It's in customising your chosen class to suit your playing style where the game slowly lures you into its addictive gameplay loop. Basically, you'll be fighting all kinds of creatures, completing quests, and more importantly collecting loads and loads of sweet loot. There are few things as satisfying as seeing your enemies burst into a fountain of gold and weapons ready for you to pick up. This gameplay loop is still as addictive on the Nintendo Switch as I remember it being on the PC and PS4. It's a game that will have you playing into the wee hours of the morning without you realising just how much time has already passed. What makes the Switch version even better, though, is the fact that you can now slay demons on-the-go. I found myself mostly playing in portable mode as it feels like the game was actually made to be played in short bursts (if you can manage to stop yourself from playing).
Now, we all know that Nintendo's console does lack some of the oomph that the other consoles have, which means that Diablo III on the Switch does lack some of the visual flair. Even though there are some visual differences between previous console versions and the Switch version, the game still looks sharp and more importantly runs like butter even when the screen is filled with all kinds of monstrosities. I was also surprised by just how quickly the loading takes when travelling to different areas. I never found myself sitting for what feels like an eternity and waiting for a loading bar to fill. Though I did notice that the game seemed to be a bit on the dark side when playing in portable mode which made venturing outside and playing in bright daylight difficult at times even with the brightness turned all the way up. But overall the game looks surprisingly good in both portable and docked mode.
While playing Diablo III on the Switch in single player is an absolute joy, we all know that this is a game that shines when played with friends. Few things are as exhilarating and just plain chaotic as slaying some hellspawn along with friends as the screen fills up with a combination of spells, blades and blood (oh, and loot; don't forget the loot). Diablo III on the Switch lets up to four players team up on a single console, and while this works great the same issue that plagues previous Diablo console versions still plagues this version – namely, having to stare at your friends' inventory or skill screens, but as said this is a small niggle. You can also connect up to four different consoles together for an impromptu LAN party, and this is the perfect way to play the game in multiplayer as it eliminates the previous issue (if you can find four friends each with a Switch). I also found that while playing with the Joy-Cons to be a viable option, it did mostly feel cumbersome, though it is obvious that Blizzard did the best it could with the control scheme. Diablo III is probably best played using a pro controller if you want to avoid the finicky control scheme.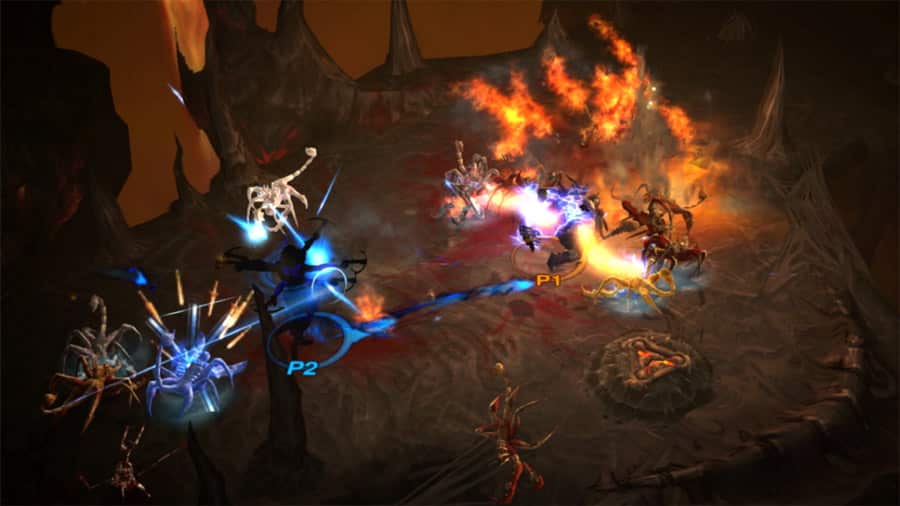 Diablo III on the Switch just feels right. Sure, it doesn't have the visual fidelity of the PC or even other console versions, but there's little doubt that Diablo III was made to play on-the-go. Its addictive gameplay loop of killing, looting and upgrading works so well – whether you are on a bus, sitting in a waiting room, or just lying in bed. It's a game you could get lost in for hours on end as you once again fight to save the world.
The Review
Diablo III Eternal Collection
Diablo III on the Switch just feels right. Sure, it doesn't have the visual fidelity of the PC or even other console versions but its there's little doubt that Diablo III was made to play on-the-go.
Review Breakdown
Storyline

0%

Gameplay

0%

Graphics

0%

Replay Value

0%

Sound and Music

0%