You have ordered pizza and the biggest soda. Diablo 4 is loaded up and ready to go. There is no work tomorrow and your parents don't care if you stay up all night. You are 40 years old. The year is 2023. Everyone has seen a version of that meme, right? Well, it hits a little different with Diablo 4 since this is one game that punches right in the nostalgia feels for all the right reasons, so here's a full review.
RELATED: Why Hasn't a Diablo TV Show Happened Yet?
What's the story of Diablo? Honestly, who knows at this point. It's like a bunch of people from The Witcher who walk around, slay a variety of demonic creatures, and speak to a wise man named Deckard Cain in an action-RPG format. Diablo 4 proves to be more memorable since the villain has been a major part of the marketing campaign and there are people simping about her like she's Rhea Ripley at WrestleMania. The mega-demon Lilith has been resurrected and she isn't here to celebrate Spider-Man: Across the Spider-Verse with the rest of us. She's here to bring trouble and pain, and it's up the player – choosing from the five classes of Barbarian, Rogue, Sorcerer, Necromancer, and Druid – to stop her from turning the Sanctuary into a mortuary.
Stay classy
Each class provides a different playing style. Druids are excellent shapeshifters for example, while a Barbarian is useful for waging a one-man war on Hell's army by using axes and swords. Depending on the type of playing experience desired, it's advised that players spend time speed dating each character to see if there's a potential match. (Do keep in mind that the longer you play and higher levels you reach, the stronger the character will become, so time and effort goes a long way in shaping the abilities here.) For the caveman reviewing this game, the Barbarian is The One. Also, Diablo 4 allows the opportunity to customise the characters from the start, so choose that topknot and tribal tattoos and have no regrets.
Despite these new options and additional characters, there's a familiarity to the design and gameplay. It takes players back to 1996, as they roamed dungeons to slay butchers and find health potions. Now, in 2023, the world still has multiple layers and there's much to explore, as players seek out loot, potions, and special gear to give them the advantage in combat. Blizzard recognises that these are non-negotiables and keeps them intact, though there are more options than ever before. Of course, the graphics also receive an upgrade, glossing cinematics, and new lick of paint, as some of these monsters are more terrifying than companies cancelling remote working options.
RELATED: Diablo IV Leaked Features & Gameplay In Alpha
Making friends and slaying demons
Diablo 4 is no lonely game either, even if the player doesn't feel like playing online with others. There are companions (both human and non) who will accompany the character throughout the game, and other NPCs actually do something to protect their areas rather than ask the main character for favours all the time. It's wonderful to feel like you don't have to face Satan's chums on your own and other people are also actively contributing to this "group project."
Where the game does stand head and shoulders above the rest, though, is how it creates a compelling but uncomplicated narrative. The characters have stopped speaking in riddles and tend to make sense rather than sound Shakespearean and hide behind complex metaphors about how the devil dudes are about to barbecue the village. This helps to make the interactions more engaging and useful to the player, as they know what they are doing and what is required for the next step. The side quests also prove to be useful as they help to level up the character for the main quest's challenges that may require higher levels to complete – or basically to not die.
RELATED: Diablo 4's Announcement Might Be Too Little Too Late
Diablo 4 hits right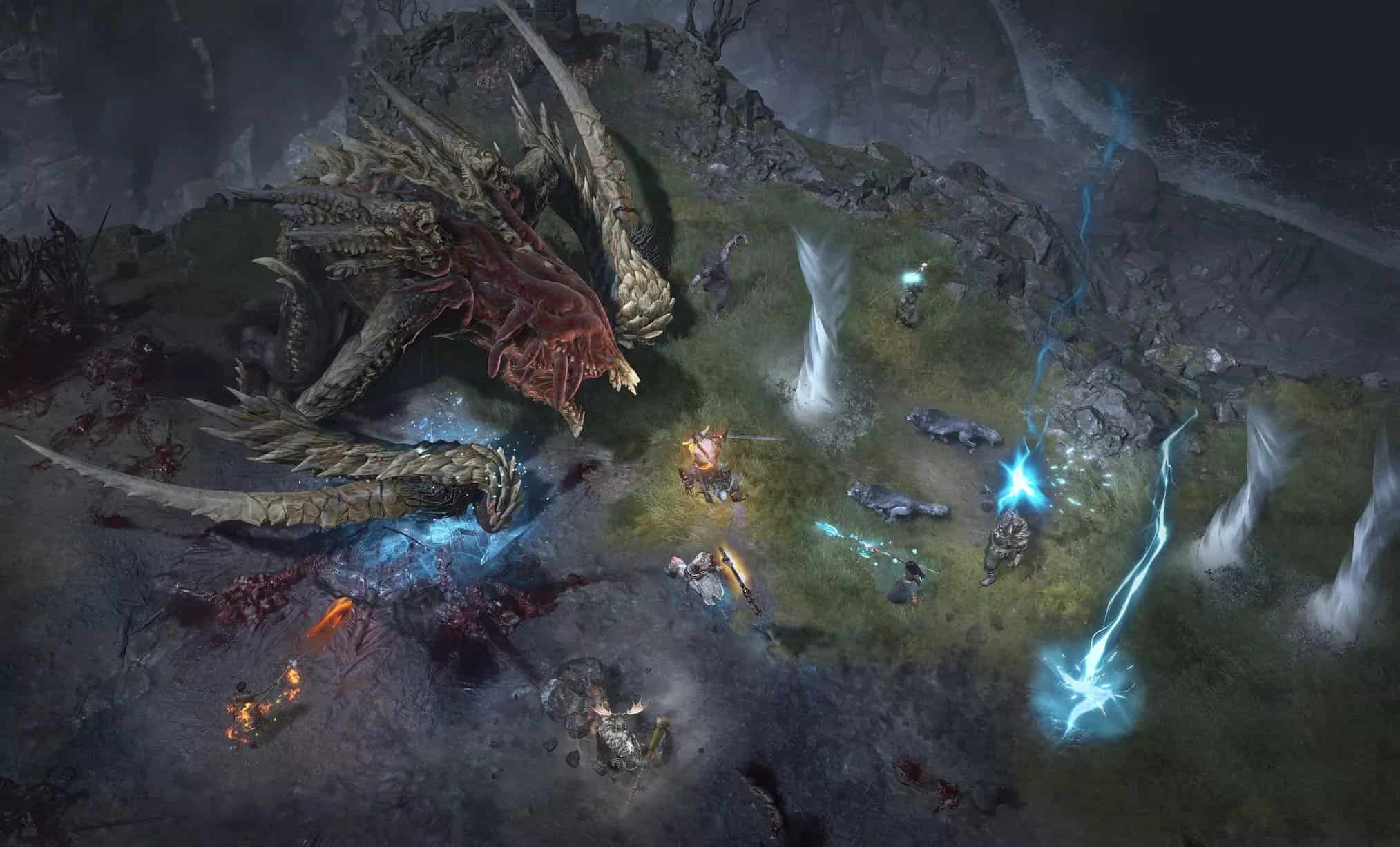 It seems like Blizzard has learnt all the right lessons from before. Diablo 4 is a combination of everything that has worked, while improving on the ambitious parts that didn't work so well before. Yes, it's a challenging game and those demon suckers will annihilate you at several points – but it's a rewarding experience to unravel the story and see the character develop into an unstoppable warrior. So, get the pizza and soda and stay up all night to play it. You only live once.
The Review
Diablo 4
Diablo 4 balances nostalgia and innovation for a devilishly good time.
PROS
Different classes provide a different experience
An absorbing story
A rich world primed for exploration
CONS
These demons trained with Jean-Claude Van Damme to destroy you
Review Breakdown
Gameplay

0%

Graphics

0%

Replay Value

0%

Sound and Music

0%

Story

0%