The popular crime series, Dexter is heading back to television after wrapping in 2013. Showtime is developing a new limited-series revival of the show, which sees Michael C. Hall return to his starring role as the moonlighting serial killer.
Clyde Phillips will resume his duties as showrunner for the ten-episode run, which will begin production in early 2021. The premium cable network is hoping to release the show in October of the same year. Plot details for the series are currently being kept under wraps.
Co-president of Entertainment for Showtime, Gary Levine expressed his excitement about Dexter's return in the new limited series, saying…
"Dexter is such a special series, both for its millions of fans and for Showtime, as this breakthrough show helped put our network on the map many years ago. We would only revisit this unique character if we could find a creative take that was truly worthy of the brilliant, original series. Well, I am happy to report that Clyde Phillips and Michael C. Hall have found it, and we can't wait to shoot it and show it to the world!"
Based on the 2004 novel, Darkly Dreaming Dexter by Jeff Lindsay, the original series followed Dexter Morgan (Michael C. Hall) – a forensic technician specializing in bloodstain pattern analysis for the Miami Metro Police Department. But unbeknown to most, Dexter led a secret parallel life as a vigilante serial killer, hunting down murderers who slipped through the cracks of the justice system.
In the series finale, Dexter was living under a new name in Oregon – after wrecking his boat, faking his death, and escaping from a hospital with the body of his comatose sister. He also sent his son, Harrison and romantic interest, Hannah to live in Argentina.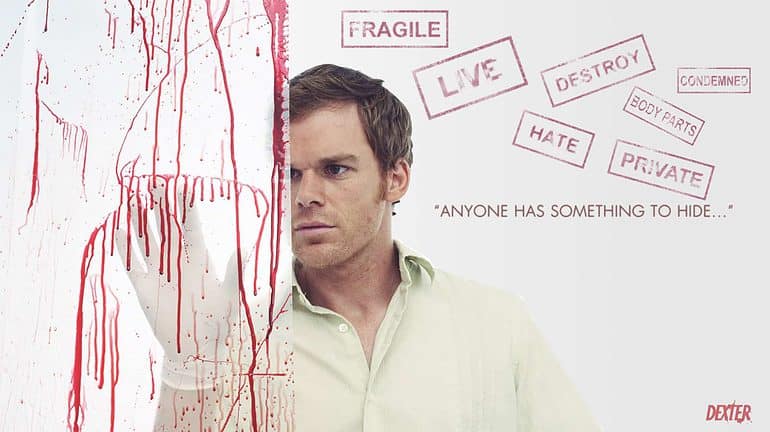 Showtime boss, David Nevins has toyed with the idea of a Dexter reboot for a long time. In 2015 he said that Dexter was the one show he would think about continuing, especially since Hall was open to revisiting the character.
Dexter is produced by Showtime and executive produced by Phillips, Hall, John Goldwyn, Sara Colleton, Bill Carraro and Scott Reynolds.
Are you excited to see Dexter return?