In Detective Comics #1015, Mr Freeze, with the help of Lex Luthor, has revived his wife Nora from her long cold sleep. To secure a 'better' future for themselves Freeze and Nora commit to a life of crime. Meanwhile, Bruce Wayne, Alfred and Lucius Fox are battling to save Freeze and Nora's victims, but time is running out.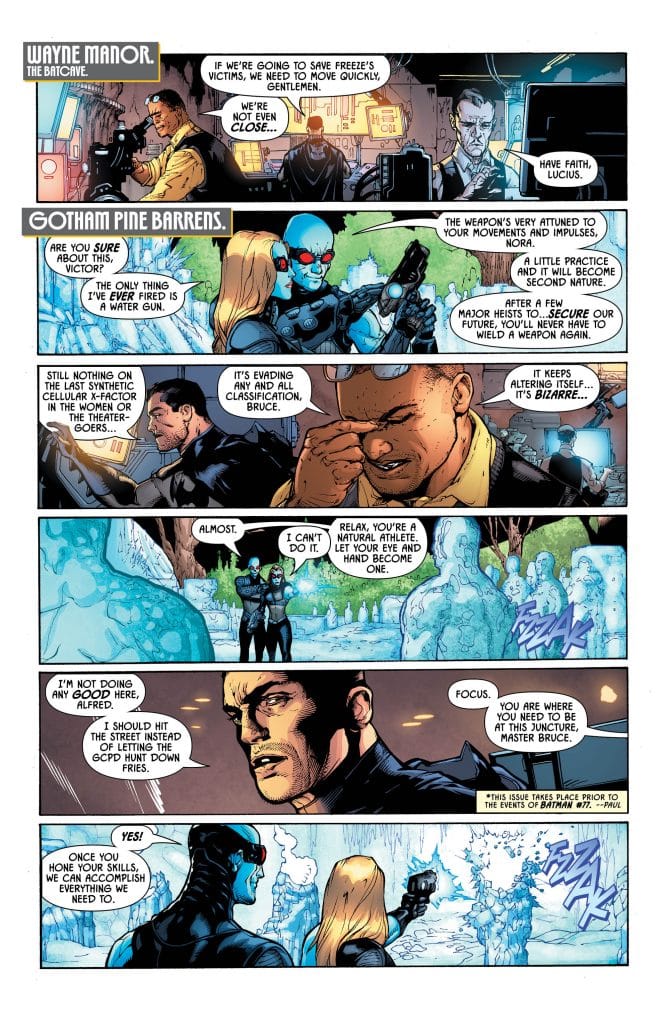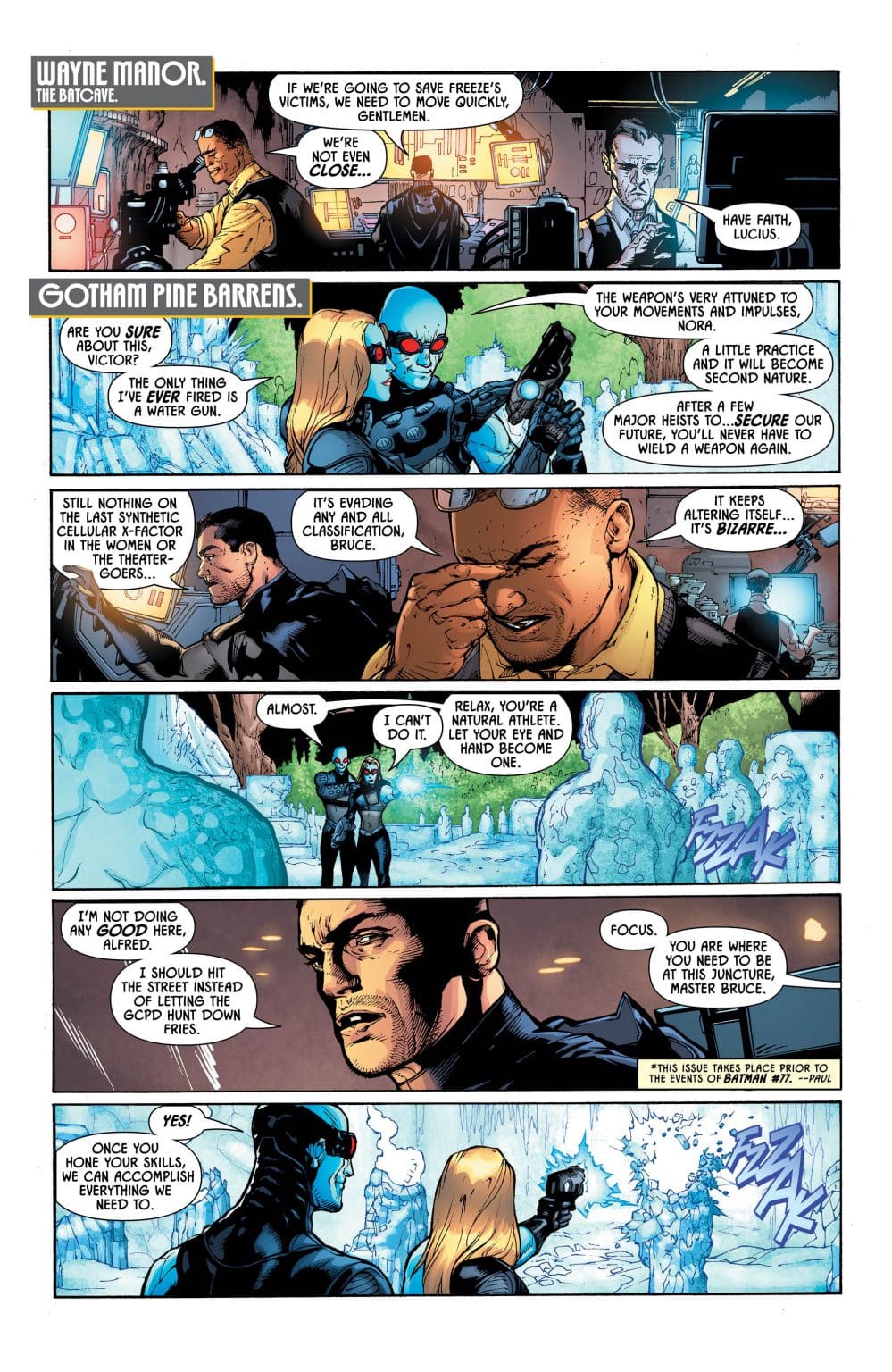 Writer Peter J. Tomasi sets Batman against the clock in Detective Comics #1015, adding great excitement to the story. How will our hero save the victims while bringing Freeze and Nora to justice? In hope of finding a cure, Bruce and his team keep hitting dead ends. Their frustration at not being able to solve their dilemma is palpable and you genuinely sympathise with their struggles.
Freeze's over-zealous desire to resurrect his wife has unforeseen consequences. This leads to a surprising turn of events as Freeze's grand plan has gone awry and he is now forced to ask Batman for help. Seeing Batman and Freeze work together was unexpected and a delightful twist. Thankfully, Tomasi explores these surprising twists and turns. Nora's deviation sees her end up at her parent's grave. Now we're really intrigued, and I can't wait to read where Nora is headed next.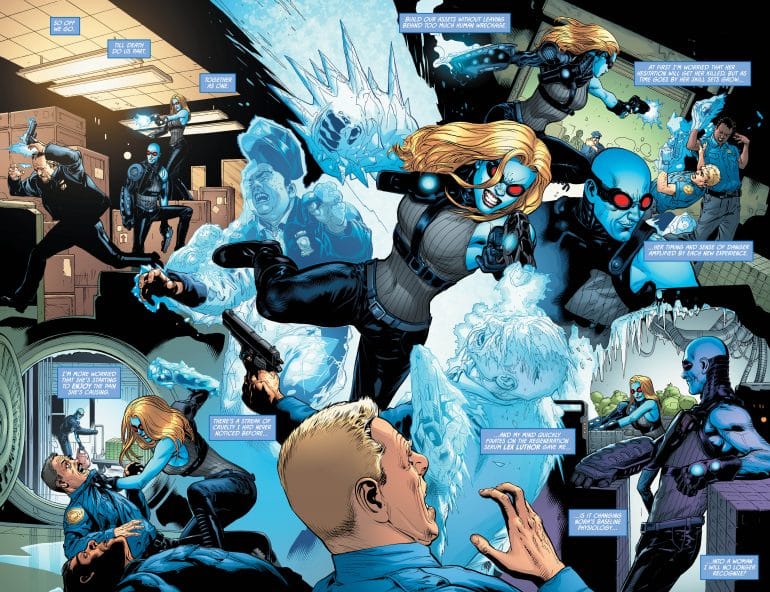 The artwork in Detective Comics #1015 is filled with heavy shading and contrasting bright lights which the colourists exploit to great effect. Some panels lack definition and finesse especially the characters' faces. However, these are smaller panels and don't distract too much from the overall high quality. The splash of Nora and Freeze in acts of crime is fantastic.
As stated earlier, the colour and inking in this book is exceptional. Mr Freeze and Nora's blue skin, as well as the ice from their blasters, has a brilliant hypnotic blue.
The Review
Detective Comics #1015
Detective Comics #1015 is another great book which deserves high praise for its consistent run of good form lately.