With the release of the PS5 exclusive Demon's Souls Remake just around the corner developer, Bluepoint has released a new gameplay trailer showing off the title's praiseworthy graphics. Needless to say, the next-gen console launch game looks incredible.
A side-by-side comparison video shows us just some of the improvements the remake offers over the PS3 version released in 2009.
The game's new gameplay trailer takes place in Stonefang, which is one of the five main areas in the Demon's Souls Remake. We're shown some standard enemy slaying and exploration before the clip transitions to some larger boss fights, including a spider spewing flammable liquid.
The footage suitable ends of with fight against the very scary looking Flamelurker.
All it takes is one flame punch and you're finished. It kills the player rather quickly – as one would expect from a Souls game.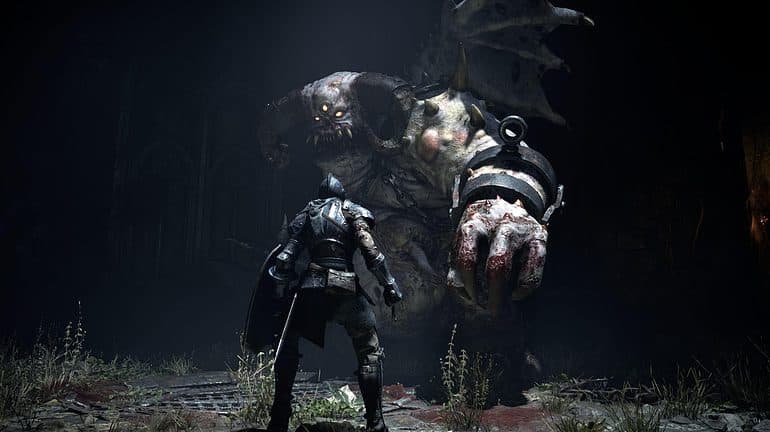 The good news is that Demon's Souls Remake looks just as epic as fans had hoped. It seems Bluepoint games have spent a lot of time not just updating the game's visuals and the camera, but also tweaking many of the game's UI elements, making it feel more modern.
It is also revealed that the game will have two modes: cinematic mode and performance mode. As can be surmised, performance mode will run the game in 4K at 60fps, while cinematic mode will run in 4K 30fps.
Although the remake will look much prettier and will include a couple of new improvements, it will still be just as punishing as the original was. This means players should expect to die, die and die again.
Developed by FromSoftware, Demon's Souls Remake releases on the PS5 on the 12th of November 2020 – the next-gen console's launch day.