Izuku Midoriya, or alternatively known by his hero name, Deku, is best known as the main character and All Might's successor in My Hero Academia, but there is much more to him than his green hair and his role as a hero in training. He's an interesting shonen protagonist with a well-thought-out development process, both from before the anime show was in full swing and also the continuity of the story.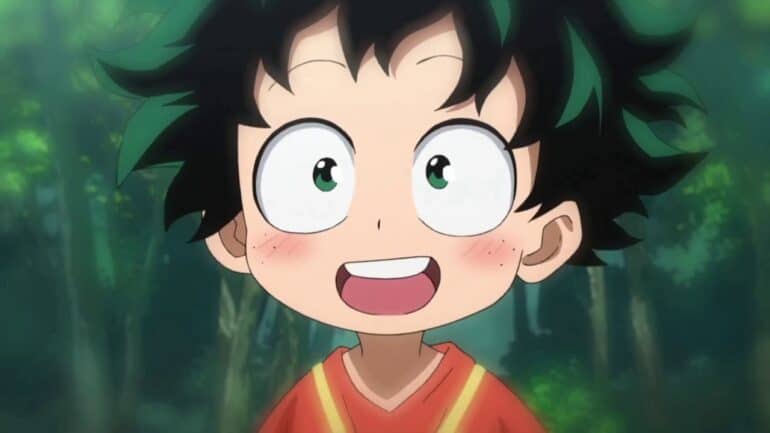 1. Deku's childhood is inspired by Kohei Horikoshi's childhood experiences
In an interview with Natalie Comics, Horikoshi revealed that one of the most adorable scenes enacted in Deku's childhood is inspired by a precious memory. The scene in question is the one where Deku's mom pretends to be a citizen in distress, where she says "Help me!" and Deku appears at the speed of light and exclaims "I'm here!" Horikoshi basically explained that he used to do this same role-play with his mom when hanging out at park playgrounds. He also revealed that he actually cried while writing that scene. Probably because incorporating a personal Easter egg like that had to have been fulfilling to see how far he's come.
The Most Powerful & Strongest Anime Characters Of All Time Ranked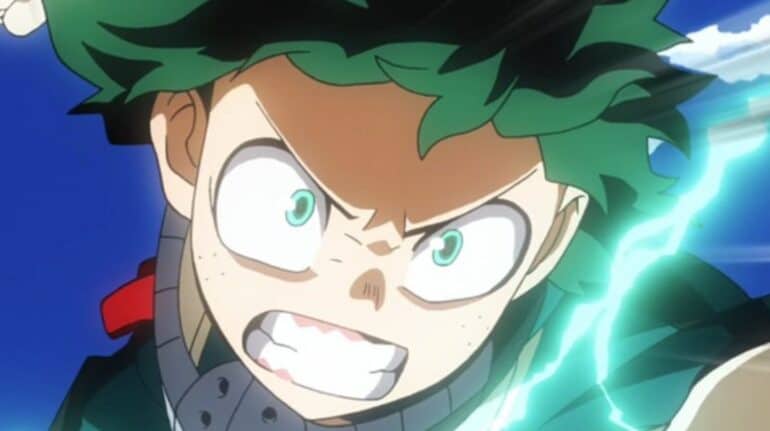 2. Deku was supposed to be an adult
If you check out the early character art for Deku, you'll notice that he had a more adult look to him. It's clear that he was originally intended to be an adult main anime character, so it's interesting to think that the whole Academia part of the story could have been an afterthought. This is especially surprising because it feels so nicely done and put together.
Horikoshi's decision to set the story in that location definitely proved to be a lot more interesting than the version we got in the original one-shot that the manga was based on. By the way, his swoopy emo hair is cute to see now considering how different he actually is from that look.
3. Deku's father will show up someday
Although it appears that Midoriya Izuku was raised by a single mother, he actually has a father in the story. It was explained that he's working abroad and that he has a quirk called Fire Breath. Other than that though, we don't know much else about Hisashi Midoriya.
One snoop that Horikoshi delivered on was the fact that at some point, Izuku's father will appear in the story. How and when it will happen is on the cards.
4. Izuku shares a birthday with Ichigo Kurosaki
Ichigo is another shonen protagonist from the extremely successful manga/anime, Bleach. They are quite similar in their origins. Ichigo originally wasn't anything special as he was a normal high schooler. Like Deku, things suddenly took a turn and he was fully integrated into his role as a soul-reaper. Deku likewise became a worthy Pro-Hero eventually. It makes sense that they share the same birthday. Although he hasn't confirmed that the birthday was done on purpose, we'd like to believe that he did.
Bonus fact: He also shares a birthday with Mirio Togata, the original successor to One for All and a fellow hero in the My Hero Academia universe. All three characters were born on July 15th, making them Cancers.
Top 10 Best Anime Series Of All-Time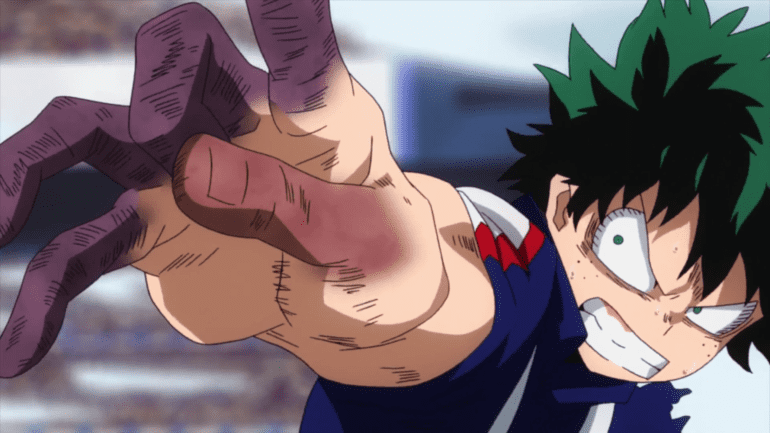 Sure, Deku officially got into his dream school, but he also never revealed his true power to the institution either. U.A. High has official documents on Izuku Midoriya, but his quirk is listed as something generic like Super-Power rather than what it actually is. This move was definitely a risky one that was no-doubt successful thanks to the connections held by All Might with U.A.
6. Deku was a part of the advertising campaign for Avengers: Infinity War
In order to generate interest for Avengers: Infinity War in Japan, Marvel teamed up with the publicity team for My Hero Academia to create a poster together. There was also a cute video of Izuku describing Captain America, alluding to the similarities they both share. Although they were once seen as the weakest of their peers, they both showed spirit and the will to never give up, long before they were granted their abilities.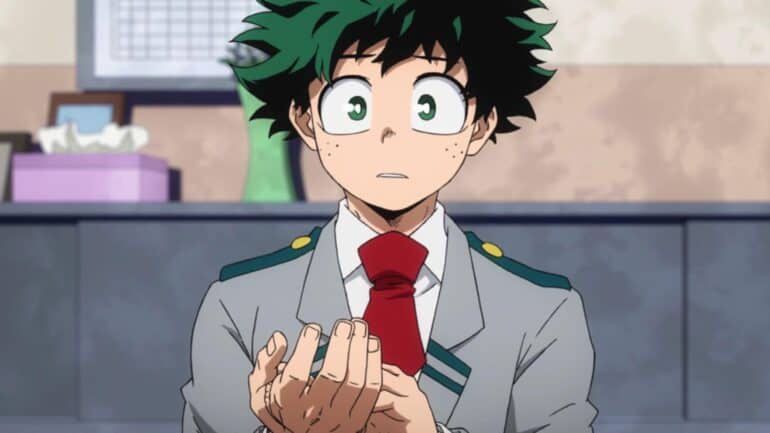 7. His hero name has multiple meanings
When Izuku was first called Deku, it wasn't supposed to be taken kindly. Katsuki Bakugo, Izuku's childhood classmate originally called Izuku Deku because the Japanese word deku means wooden figure or puppet (dolls that have no arms or legs).
This is essentially describing Deku as a useless person that would amount to nothing. Or, in a world filled with heroes, he was a Pinocchio. Considering that he was the only quirkless person around in most places he found himself, the puppet comparison seems apt.
"It's not all black-and-white. Most things in this world are in shades of gray. A blend of fear and anger. Which is why… I've gotta extend a helping hand." – Izuku Midoriya (Deku)
Understanding Saitama's Power Level – How Strong Is He?
8. Deku's favourite food is Katsudon
Although we've spent quite a lot of time with Deku over the course of the show, we can't say we know much about him personally. We've witnessed him develop into a more competent hero during his time at U.A. His battles, interactions with fellow classmates and pro heroes are admirable and interesting to watch. Little did we know though, his favourite food is a noodle soup dish known as Katsudon which is made with a bed of rice, eggs, pork cutlets and other nutritious condiments that make for a really good dish that is immensely popular in Japan.
9. His real name is full of puns that tell his story
A common trope in anime that never really carries over for audiences outside of native Japanese speakers, is the puns that frequently surround their names. This gets lost in translation, and such is the case for Izuku Midoriya. His name outlines his character arc. The name contains the characters for "Green" and "Valley" which imply his colour. He also has the character for Izu, which means something similar to "One's turn to go on". His name represents the adversity he's had to face, and the path to conquering it.
10. A version of him originally appeared in a one-shot manga
The first incarnation of Izuku's character was one that is pretty different from the one we know today. Horikoshi published a one-shot called My Hero in 2008. This one-shot featured a protagonist called Jack Midoriya. Jack was a salaryman that sold hero items but also wished to become a hero himself. A few things changed, but the hopeful attitude and unruly hairstyle are signature character traits.