Despite all sage human advice telling us to not jump to conclusions based on a first impression, we are judgmental a-holes who don't listen to reason and love hyperbole more than life itself. In 2021, Robert Schwentke's Snake Eyes: G.I. Joe Origins arrived in theatres and slept with the fishes upon arrival. The reviews weren't too kind, as the action film mustered only 35% critical approval on Rotten Tomatoes.
RELATED: Ninja Gaiden: The Popular Video Game Franchise Needs A Movie
It also didn't help the movie splattered at the box office like a person springboarding into an empty pool, making only $40 million from a reported $100 million-plus budget. (Do keep in mind that there was a pandemic raging throughout this period and most people weren't going to the theatre to inhale other people's germs.) Snake Eyes: G.I. Joe Origins was meant to be the start of a new slate of films based on the popular Joes, but it didn't seem like the world cared about this franchise as much as Paramount Pictures thought it would. However, there could be some light at the end of the tunnel yet.
Netflix is introducing a whole new audience to Snake Eyes: G.I. Joe Origins
If a film doesn't say Disney or Marvel somewhere in its title, the chances are high the cinema won't be packed for it. It's a problem Hollywood is trying to solve, as the days of the blockbuster are well and truly gone – with big names and big action not being enough to lure moviegoers anymore. Many films fly under the radar, as no one is willing to fork out half a mortgage payment to upgrade to a large popcorn and Slush Puppy for any old movie. (If it has Spider-Man, however, then we are willing to eat noodles for a month to watch him swing around on the big screen.)
Streaming services are becoming more important than ever now, as audiences turn to them for daily entertainment. While these platforms pump money into producing original programming, the licensed content is just as important – if not more. In fact, it's a common trend to find blockbuster flops thriving on Netflix upon arrival. Case in point: Snake Eyes: G.I. Joe Origins.
According to FlixPatrol, the Schwentke-directed film has been dominating the platform's top 10 charts in various territories throughout the month of April. While the novelty of a new film does play a major role in it rocketing up the charts, it's impressive to see how Snake Eyes: G.I. Joe Origins has hit the number one spot in many countries – especially when there's an Adam Sandler film (Murder Mystery 2) producing the Sandman magic at the same time. Of course, this streaming success doesn't magically make the box office nightmare turn into a rainbow-coloured candy dream, but it does paint a more holistic picture of a movie and how we may have got it wrong in 2021.
RELATED: The Night Comes For Us: The Best Netflix Action Movie
Snake Eyes' story isn't ground-breaking, but it is entertaining
Look, the whole double agent thing that Snake Eyes has going on as he plays Kenta Takamura and Tomisaburo Arashikage isn't Oscar-winning screenplay material. And yes, there are a few head-scratching moments of why Snakey didn't open up to Tommy much earlier in the film and many events could have been avoided altogether. But let's digress here for a minute since the character is something of an enigma in the source material and this movie afforded the opportunity to write a fresh story.
This film is about vengeance and how it poisons a person's soul in the long run. Snake Eyes' past is littered with more questions than answers, and all he holds in his heart is the thirst for vengeance and finding his father's murderer. Along the way, he is tested about who he really is, and more importantly, who he wants to be.
It's a typical hero's journey found in most martial arts films. From the get-go, it's evident that Snake Eyes isn't a bad person, but he may make bad decisions because of his need for revenge. Ultimately, his biggest lesson is about cleansing himself of what holds him back so he can be a better person, better son, and better friend to all. In comparison to a phenomenal action series centred on revenge, such as John Wick, is this story any worse? There's an argument to be made for the opposite.
RELATED: Double Dragon Movie: How Wu Assassins Is the Template
Incredible martial arts on display and fantastic performances
Watching Snake Eyes: G.I. Joe Origins solely for Andrew Koji's Storm Shadow and Iko Uwais' Hard master is a good-enough reason. For fans not familiar with these two performers, Koji puts on a master class of action and acting in the series Warrior, which is based on a concept from Bruce Lee, while Uwais destroys allcomers in The Raid, The Night Comes for Us, and Wu Assassins.
Look, fair criticism can be targeted at the shaky cam approach of the action scenes, especially when there are enough talented martial artists to execute the moves without the need for movie magic and cuts. However, this shouldn't take away from some of the incredible sequences on display. From hand-to-hand combat to a mixture of sublime sword and gunplay, Snake Eyes: G.I. Joe Origins packs its two-hour runtime with enough action to inspire everyone to roundhouse kick mailboxes on the way home.
At the same time, there are also really good acting performances on display. Henry Golding shows a different side to the type of character he ordinarily plays. There's a vulnerability and mystery to him, as he convinces as Snake Eyes but also leaves the audience wanting to see and know more about this character in future films. Similarly, Haruka Abe acts as the moral compass of the movie: Akiko. She comes across as hard and stoic at first, refusing to trust anyone besides her clan, but she is the one person who never lets anyone down in the end. Also, we would be remiss to not mention Spartacus actor Peter Mensah, who proves once again that he doesn't know how to give a bad performance. As Blind Master, Mensah demonstrates how an action project feels incomplete without him.
RELATED: Forget the Movies – A Live-Action GI Joe TV Show Is the Only Option Now
What is the future of Snake Eyes?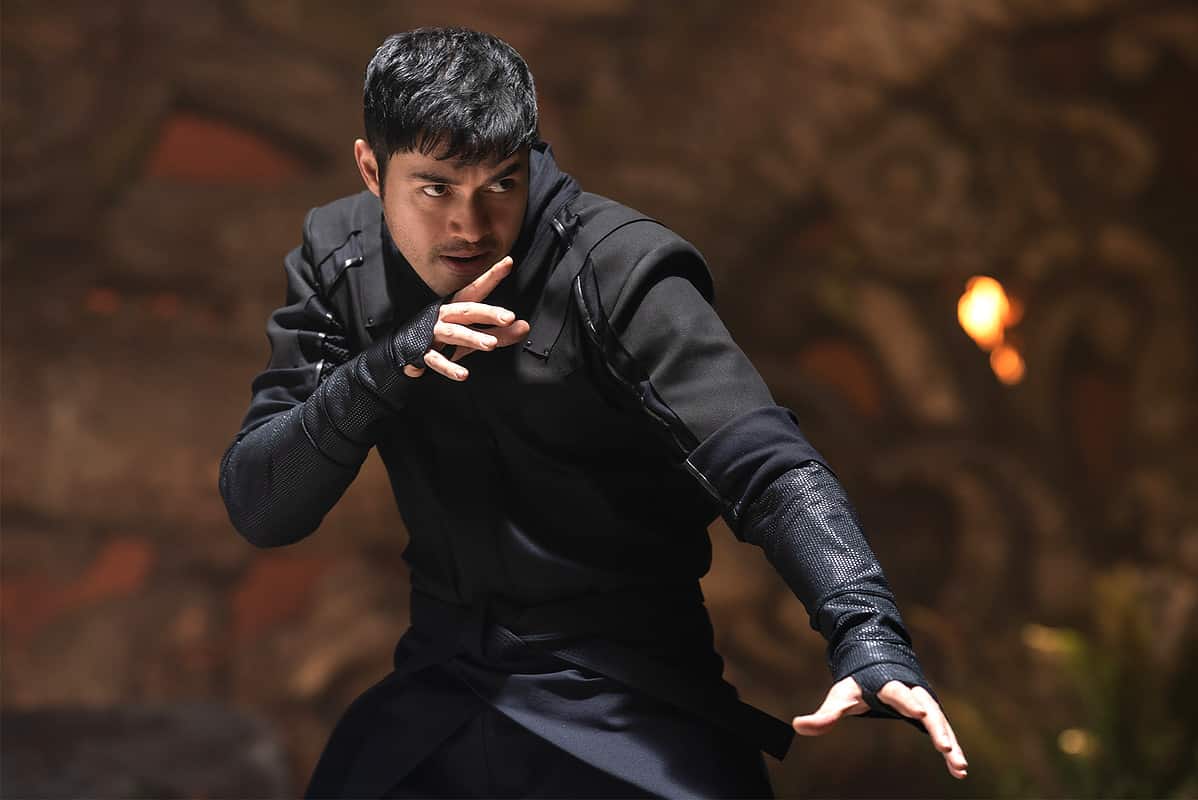 Unfortunately, Hollywood is a numbers business. If a film doesn't do well, it's game over. While a property like G.I. Joe is hot and Paramount Pictures is likely to look at ways to adapt the franchise in film or TV, the days of Golding's Snake Eyes are over.
That said, Snake Eyes: G.I. Joe Origins is another reminder of how there isn't a second chance to make a first impression. Audiences and critics are often driven by the flavour of the week, and the ninja warrior simply wasn't an in-demand spice in 2021. (It sucks – truthfully, it does.) Yet, with so much content demanding attention, it's easy to see how snap judgments are made. But how do we combat this and allow things to have a fair shot? The answer is simple: Less tweeting about how everything sucks and more watching to make up our own minds.