Deathloop plays and looks like a passion project that the artist always wanted, and that's something that we often miss in the AAA gaming space.
A sense of ambiguity comes with the prospect of an established studio attempting something different from their usual MO. On the one hand, it's exciting. Their game design being applied in another way could lead to some incredible gameplay. On the flip side, it could end in complete disaster, like a band recording an album in a different style. It's a scary prospect.
Fortunately, I'm happy to report that any ambiguity over Deathloop has thoroughly washed away. The game is an exhilarating and enthralling experience. It fully embodies the "play your way" design Arkane Studios is known and loved while dialling things up to 11.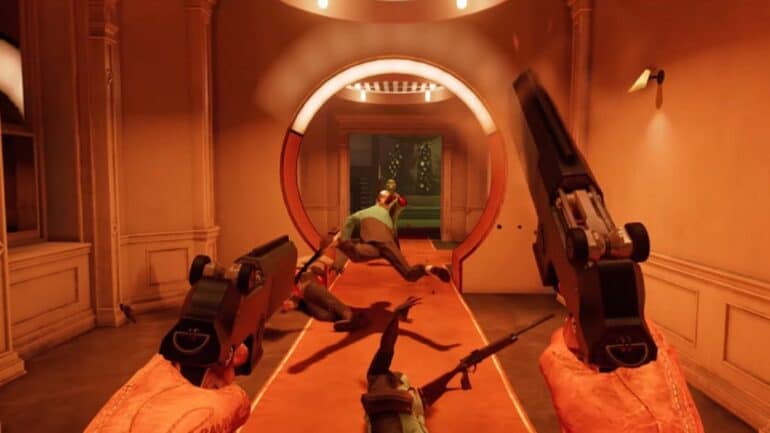 Death on Repeat
Deathloop, as its name implies, has a Groundhog Day-style setting. You step into the shoes of hardened assassin Colt, who wakes up on a beach with no memory of who he is and what he does for a living. Soon you realise that every time you die or the day comes to an end, everything resets with Colt being all "rise and shine" at the same beach.
On the other end of your comms, a taunting potty mouth called Julianna keeps talking to you about a loop and how it must be preserved. On the other hand, Colt wants to get to the bottom of things by figuring out what the loop is all about and what his role in it is. To achieve this, he has to take out seven other targets called Visionaries, a group comprised of artists, scientists, and party enthusiasts who maintain the loop for their own reasons.
The narrative in Deathloop is guided through a series of missions, holding your hand during the first few hours of the game. After that, the missions begin to become a bit more open-ended, giving you the freedom to take on any objective. As you complete your tasks and take out your Visionary targets, you slowly unravel the mystery of the loop and learn more about Colt himself.
It's a clever pattern that gives the idea of a repeating day great depth while at the same time allowing for near limitless freedom choice.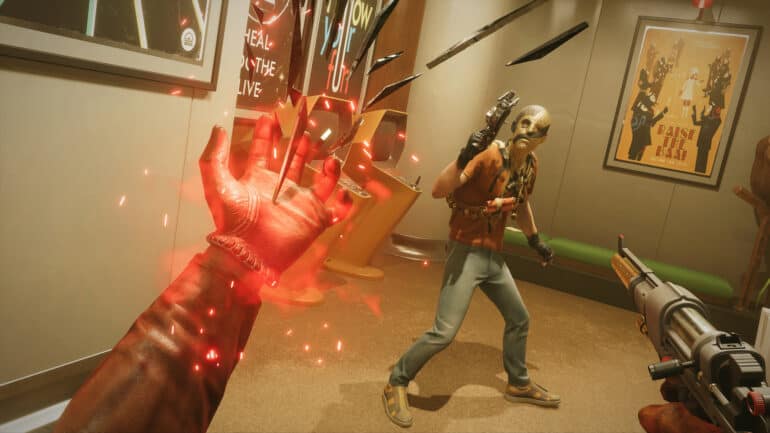 Loopy Freedom
It's this very freedom that Deathloop offers that I found to be its best quality. Early in the game, you're encouraged to find one of the Visionaries and take her out to unlock Infusion – the ability that'll allow you to carry over your gear into the next loop. However, you quickly discover it's not an easy feat without a bit more firepower and some abilities at your disposal.
Yet, the game doesn't say you can't try to take out the scientist again. If you want to try a different approach and get Infusion sooner, that's up to you. As a design choice, I love it. It has the same open quality GTA games are known for with the added twist of a time loop that can bring it all to an end unless you take out all the Visionaries in one go. And it's entirely possible to do so.
As an Arkane game, there's a lot of different ways you can approach each situation. If you've got the hardware, then going guns blazing is an option. Feel a bit weak? Try taking the stealth route and make copious use of the hackable portable turrets you find along the way. Or, better yet, mix and match approaches as you see fit. It's this exact design style that makes Deathloop work so well. It's even perfect for challenge runs that allow for tons of replayability.
When you couple in that your game can be invaded by Juliana at any time, then things are really thrown in for a loop (sorry, not sorry). Your rival assassin is hell-bent on stopping you from ending the loop. Once you hear her taunting you via your comms, you know she's coming for you. What's worse is that she could be controlled by another player who has chosen the path of Protecting the Loop.
As a concept, it's reminiscent of Dark Souls invasions but with a lot more balance that often feels better stacked in Colt's favour. There's no way for a Juliana player to gear up into overpowered levels before invading your world, while Colt could be at the tail end of their run, armed to the teeth with guns, explosives, and ability-infusing Slabs.
On the other hand, playing as Juliana serves as an alternative way to play Deathloop as none of the NPCs in the world will attack her, leaving you with tons of freedom to ambush a merry-going Colt player.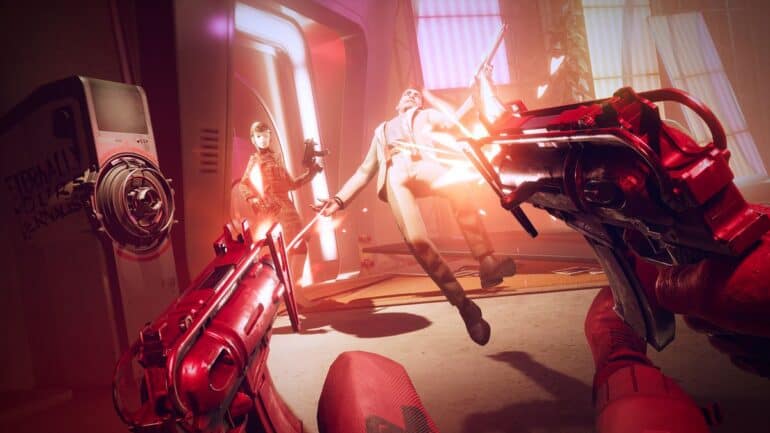 Loop to the Past
Deathloop is a game that oozes with style. There's a retro vibe that's incorporated across every aspect of its presentation. From the colour choices to the music and environment designs, everything you encounter in your adventure on Blackreef Island feels like it's straight out of a 70s-80s setting.
And it all looks stunning on the PS5, which is the platform we played on. At full 4K, Deathloop is a marvel to look at with barely any noticeable dips in performance. Running and gunning your way through a horde of Eternalists to get to your next Visionary target feels snappy and responsive, giving you the freedom to execute your chosen approach of mayhem without a care in the world.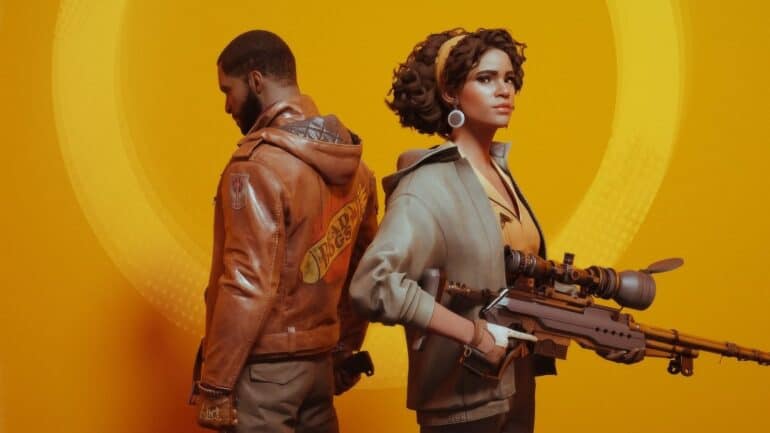 Should you purchase Deathloop?
As a whole, Deathloop is an exhilarating experience from start to finish. Choosing the way you play has always been Arkane's main thing, especially with the Dishonored series. This title feels like the devs were given free rein to unleash the full scope of what that core value means to them.