Netflix + Black Mirror creators + big Hollywood stars + mockumentary = Death To 2020.
To put it bluntly, it has been one helluva year. We've had the pandemic, controversial US elections, swarms of locusts, killer bees and even rumours of a third world war. As we draw the curtain on 2020, it would only make sense then for Black Mirror's Charlie Brooker to push a Netflix mockumentary, Death to 2020, documenting some of the year's more interesting events.
But is it a little too soon to look back at the year with laughter? Critics seem to think so.
Hugh Grant, Samuel L Jackson, Lisa Kudrow, Kumail Nanjiani, Joe Keery, Tracey Ullman, Diane Morgan, Samson Kayo and narration from Laurence Fishburne, Death to 2020 seems to have a lot going for it. When you couple the impressive ensemble cast with the writing of Charlie Brooker and Annabel Jones you're sure to have a bonafide hit. Or so everyone thought.
The first reviews for the mockumentary have proven that star power doesn't equal huge success, and perhaps that nobody who has survived the horrific year is ready to look back and laugh at it. The wounds of 2020 are still fresh.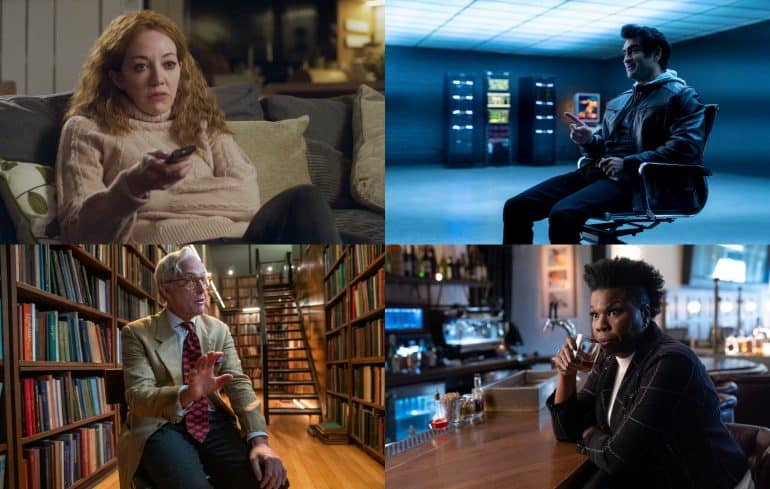 "It's hard to know what's happened here. Clearly there's money behind Death to 2020, given its provenance and the calibre of the contributors. Between Black Mirror and the Wipes – to say nothing of Brooker's previous career as a critic of acid brilliance – its creators are too good at TV not to know that this is substandard." – The Independent
"Mostly it made you realise just how much you didn't want to remember. Yes, it's important to be reminded just how terrible the footage of George Floyd's last minutes is. And some of this year has seemed like such a weird dream, and we're all so sick of it, that perhaps we should just check in to remind ourselves why we're still at sodding home, and need to stay there." – The Evening Standard
"Death to 2020 ultimately feels like an overly extended SNL sketch, with nowhere near as many laugh out loud moments we hoped for, or as many 'oh, damn' moments we get from Black Mirror." – Metro
"You expect greatness from Brooker, but the jokes here are as predictable as the targets of the jokes, only occasionally rising above the quality of this year's dreadful Spitting Image reboot. At least that had funny puppets." – The Telegraph
"It's astonishing how lazy everything is, from the predictable insulting of various high-profile figures ("Presidential and experimental pig-man Donald Trump," "Prehistoric concierge Joe Biden") to various familiar moments that surely have been chewed over, digested and pooped out countless times already." – The Hollywood Reporter
What did you think of Netflix's Death To 2020? Are the critics right? Did you find the Black Mirror mockumentary funny?