Death Stranding Director's Cut is definitely the best way to play Hideo Kojima's weird but fantastic action-adventure video game because its technical improvements and gameplay upgrades make it a much more palatable experience from the word go.
Back in 2019, legendary game director Hideo Kojima finally released his mystery title, a game that had been teased for years after he left Konami. The hype for Death Stranding, which stars The Walking Dead's Norman Reedus, was immense.
When the game finally came out, it was revealed to be a delivery man simulator with action-adventure tendencies and a very interesting story to go with it. The reviews ranged from "the very best Kojima has ever done" to "the most boring game Kojima has ever done". So to say it had mixed reviews would be an understatement.
Many fans were deterred from purchasing the title for fear that it is truly a tedious walking game that some are claiming it to be.
Now, almost two years later, we have Death Stranding Director's Cut, a version of the game that might just be kinder to those worried it would be monotonous.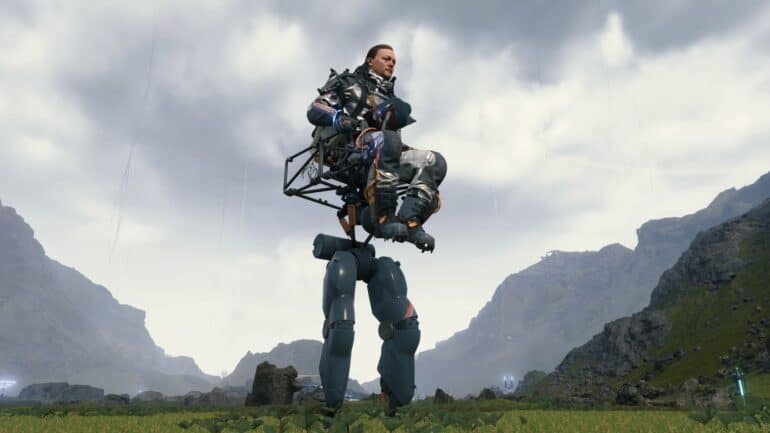 So, why is it called a "Director's Cut"?
I'm not exactly sure.
Could it be jumping on the bandwagon that started with the Snyder Cut? Or is this the version of the game that Hideo Kojima originally planned to release?
To be honest, I highly doubt that much was removed or changed to the original 2019 release of Death Stranding. After all the studio has Kojima's name in the title. This couldn't possibly be the version of the game that we were robbed of because of executives cutting stuff out for money reasons.
No, instead, I think the Death Stranding Director's Cut is rather an upgrade to a game that desperately needed to be a little more welcoming to new players.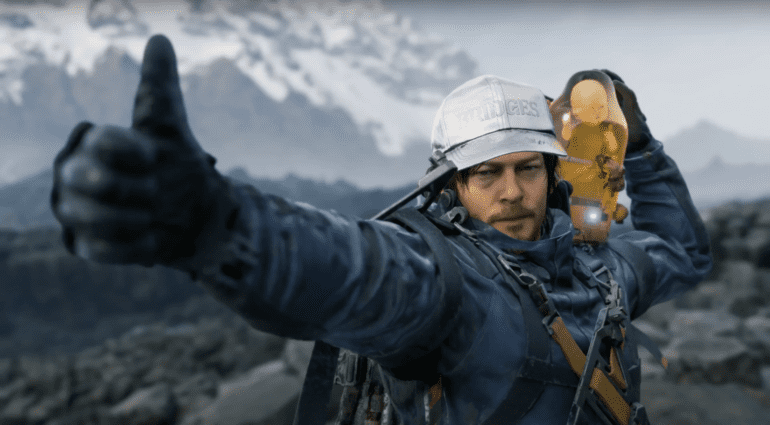 What's so different?
Starting with the more obvious improvement, Death Stranding Director's Cut runs even better on the PS5 and even has two modes to choose from:
Quality Mode gives you a native 4K resolution with a dynamic 60fps that scales up or down depending on the need.
Performance mode offers a lower resolution with a flawless 60fps.
Personally, I prefer the Quality Mode because not only is it breathtaking taking in the views in the gorgeous resolution but the game barely ever felt like it was drastically dropping in frames. As a matter of fact, an analysis video from the good people over at Digital Foundry found that, other than a handful of moments, the game usually runs at 60fps on quality mode (with it dropping to around 45fps in here and there).
There is even a widescreen option that runs at a nearly perfect 60fps on Quality Mode, thanks to the less screen the game needs to produce considering the letterbox ratio you are now playing in. Therefore, technically, I think Death Stranding Director's Cut runs fantastically.
The Death Stranding Director's Cut also takes advantage of the PS5's Duelsense controller, something that makes it feel more like a next-generation title. The adaptive triggers respond to various things in the game, such as weapon fire push back and even heavy cargo lifting causes button resistance. Haptic Feedback also gives you sensations that mimic the ground you are walking on. While this sounds completely ridiculous, it needs to be experienced in person to be truly appreciated. Trust me, this is a great implementation of the new controller.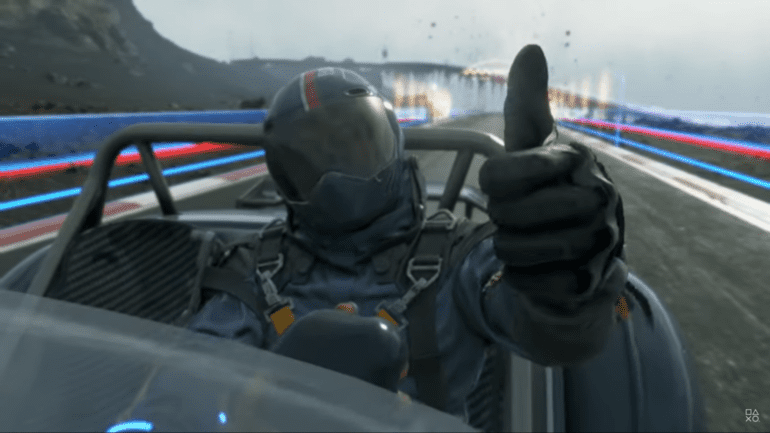 How does Death Stranding Director's Cut play?
In terms of gameplay, we see quite a few changes and improvements.
Firstly, getting around is easier in Death Stranding Director's Cut.
If you liked the exoskeletons, you will love the support skeleton. It can be best described as "if the fast skeleton and power skeleton had a baby". It is a skeleton that is both fast and holds heavy cargo.
In the original game, delivery bots would be something you would see in a cut scene and send on its merry way. In Death Stranding Director's Cut, you can have a buddy bot that goes with you on your trips.
There are also new structures to build. The Cargo Catapult, for instance, helps you send your cargo flying through the air and safely land it closer to where it needs to be.
You can now also construct hologram-like bridges that all you to across various landscapes easier. These also make for interesting jump ramps for some of the vehicles.
Talking of vehicles, you also get a new car called the Roadster. It looks awesome but doesn't drive great on rough terrain. Instead, it is better suited for flat surfaces and specifically the new race track. Yes, there is even a new race track.
When it comes to the action, there are some noticeable differences. Sam is way more agile, allowing you to do a few more gravity-defying actions — such as fly kicking your enemies. Perhaps you prefer good old fist fighting, and that is made more effective thanks to some gloves that also allow you to climb faster.
There is also a new electricity weapon that is electrifying to use (pun totally intended). Plus, you can take control of the turrets your enemies totally didn't see backfiring on them.
Other additions include new cosmetics to make Sam and his equipment look different, a firing range (which makes so much sense because weapons feel very foreign before you get used to them) and then a way to replay old boss battles (which is also a welcome addition).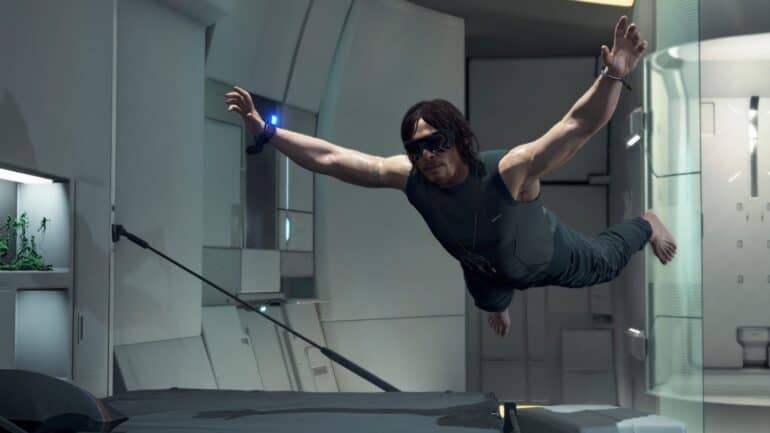 Is there more story?
Usually, DLCs are more about the extra missions you get to take on. While the mini-story expansion, the Ruined Factory sequence, is a nice add on and a good extension of the base game, you shouldn't expect too much new in the underground facility.
Unfortunately, there is nothing else added in the story department with the Death Stranding Director's Cut.
Final thoughts on Death Stranding Director's Cut
Overall, I do feel that some of these new changes in Death Stranding Director's Cut might take away from what Hideo Kojima might have first envisioned. The game is meant to be a slow burn that helps enforce the importance of connection. It is a message about how important it is for us as humans to be connected, even though it takes time and effort. This is such a needed message in today's very divided world.
However, even though these new shortcuts and upgrades in Death Stranding Director's Cut might take away from that message a little, I do think it makes for a far more welcoming experience. I can now more confidently than ever before recommend this to someone who might have thought this was an over-glorified walking simulator. And to those who have played this before, rest assured knowing you can still play how you like to — except now with all the next-generation upgrades.