When it comes to Deadpool, there are no sacred cows. Everyone feels the wrath of Wade Wilson's forked tongue. From fellow superheroes to characters from other franchises, Deadpool isn't afraid to get snarky when he feels like it. The DC Universe hasn't been spared either. In Deadpool 2, Ryan Reynolds' Merc with the Mouth made a comment about Cable being "so dark! You sure you're not from the DC Universe?" While in the comics, Deadpool also took shots at Batman V Superman: Dawn of Justice.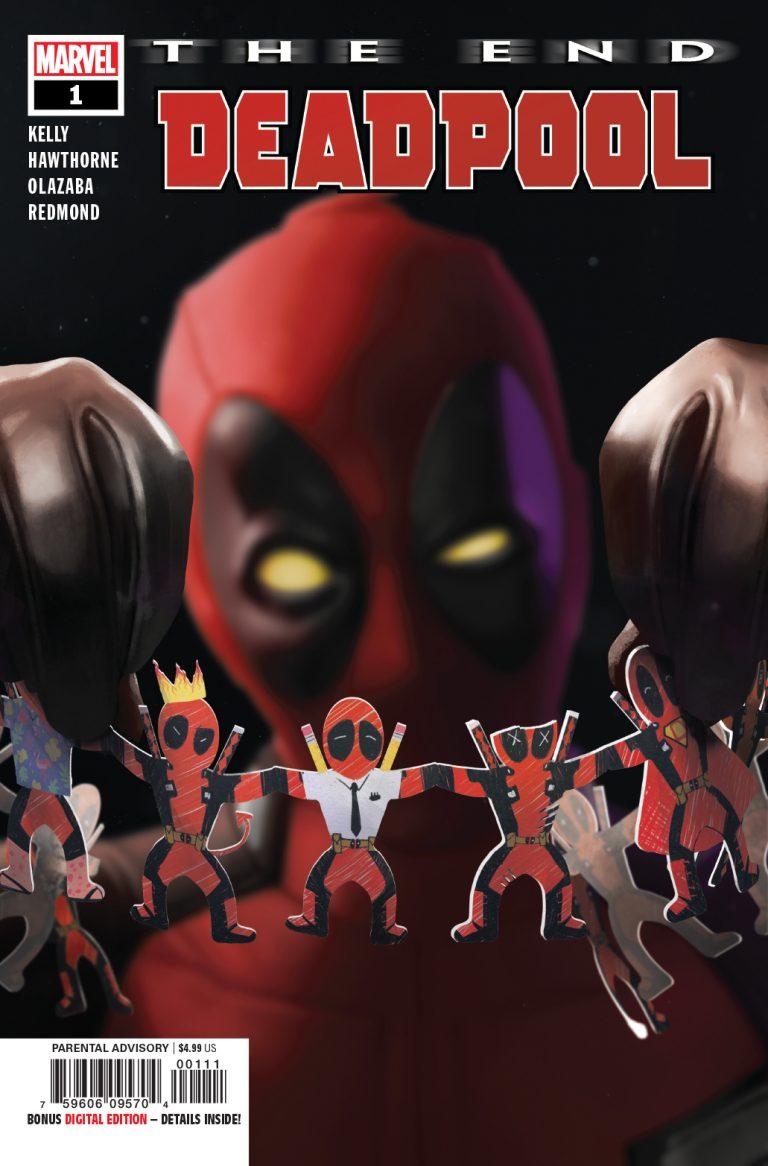 The most recent joke at the DC Universe's expense arrived in Deadpool: The End #1 by Joe Kelly, Victor Olazaba, Ruth Redmond and Joe Sabino. In the issue, Deadpool makes fun of the Crisis events, Joker, Man of Steel and even the Batman Who Laughs.
While humour is always welcome, there's certainly a little more venom to Deadpool's "jokes" this time around. Joker is accused of being Oscar-bait, while Man of Steel's controversial neck-snap is also brought up.
All's fair in love and comics, but what is worrying is the diatribe about what superhero comics should be. While the whole thing is masked under Deadpool's humour, it's inevitably a swipe at DC's darker approach to the medium. And this is where things get problematic.
The comics community doesn't need gatekeeping or policing about what it should and shouldn't be. There are books strictly for adults, others for children, and even more options for the in-between audience. A comic book is another medium—like film and TV for example—while 'superhero' is a genre like 'comedy'. Just like you wouldn't want to watch the same kind of comedy over and over, the same holds true for superhero comics. Some can be darker, others can be more hopeful, etc.
Furthermore, the whole stigma around DC Films being dark is exhausting. Warner Bros. has moved on, yet everyone is still stuck in the past. The studio is making a host of movies with differing tones geared at different audiences. The fact that 2013's Man of Steel is still living rent-free in people's heads while no one even talks about Thor: The Dark World (released in the same year) is testament to its longevity and influence in popular culture.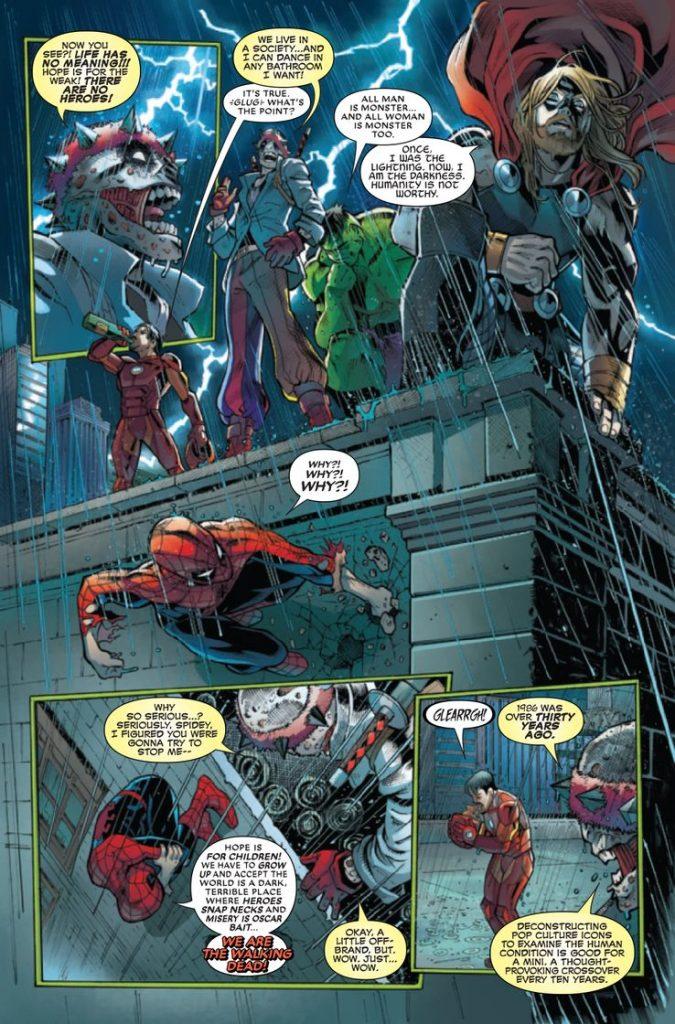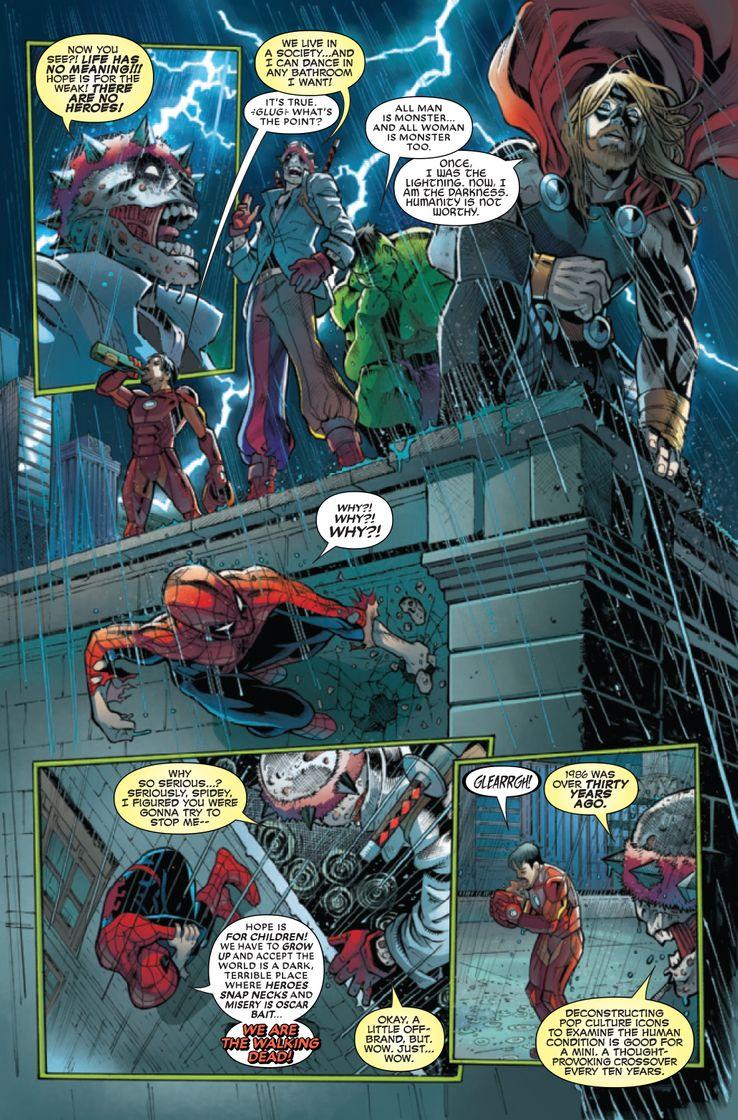 Also, remember how Joker was meant to inspire so much chaos? All those journalists were clowned and should be ashamed about the panic and damage they tried to cause before the film's release. The only controversial thing that happened was the award nominations and billion dollars that followed. Whether you liked the film or not, Joker's presence at the Oscars is something that every comic book movie fan should celebrate as a win, as it elevates the medium and ensures more stories will continue to flow out of Hollywood.
While undoubtedly Marvel will hide behind the "it's just a Deadpool joke" line, Deadpool: The End #1 is the kind of book that divides the fandom. It's possible to like both Marvel and DC, as well as the likes of IDW, Valiant, Boom, Image and AfterShock. You don't need to pick sides in this imaginary fight or stick to one type of story. If variety is the spice of life, stop allowing people to tell you everything is awesome but only if it's all the same.