As we progress through Marvel's Phase 5 and get closer to Deadpool 3, more and more leaks and rumours are appearing, from the film being another Multiverse movie to the potential inclusion of Patrick Stewart's Charles Xavier and several other Fox characters, including the Fantastic Four. With the rumours that Deadpool 3 will be another Multiverse film comes the inclusion of the TVA (Time Variance Authority), introduced in episode 1 of Loki, and the rumoured involvement of two beloved characters: Mobius (Owen Wilson) and Miss Minutes (Tara Strong).
RELATED: Deadpool 3 Will Probably Connect The X-Men To The MCU
Rumoured Plot
Cable's time travel machine was introduced in Deadpool 2. Following the ending of Deadpool 2, it's possible that Wade's new family went their separate ways in hopes of starting their own lives, leaving him behind. So, in a moment of boredom (possibly as a way to counteract his sadness), Deadpool abducts Cable's time machine and travels to 2029 to save Wolverine from his death in Logan.
Since Logan's not-death will have interrupted the timeline, Deadpool and Wolverine (probably more so Wolverine) will be considered Variants and have the TVA on their tail. But, of course, that is if the TVA is still functional following the events of Loki season 2.
Given that neither Deadpool nor Wolverine takes very kindly to authority figures or people trying to arrest them, you can be pretty sure that the two will work together to escape the TVA and travel to a different universe before eventually arriving in the MCU.
Whoever they meet there may have plans for them that will be very detrimental to their survival. Fortunately, Deadpool has the survival skills of a cockroach, and Wolverine doesn't go down easily, so watching them fight their various villains is bound to be entertaining.
RELATED: Zachary Levi Believes Shazam Is The Family-Friendly Deadpool Of DC
How Will the Inclusion of the TVA Affect Deadpool 3?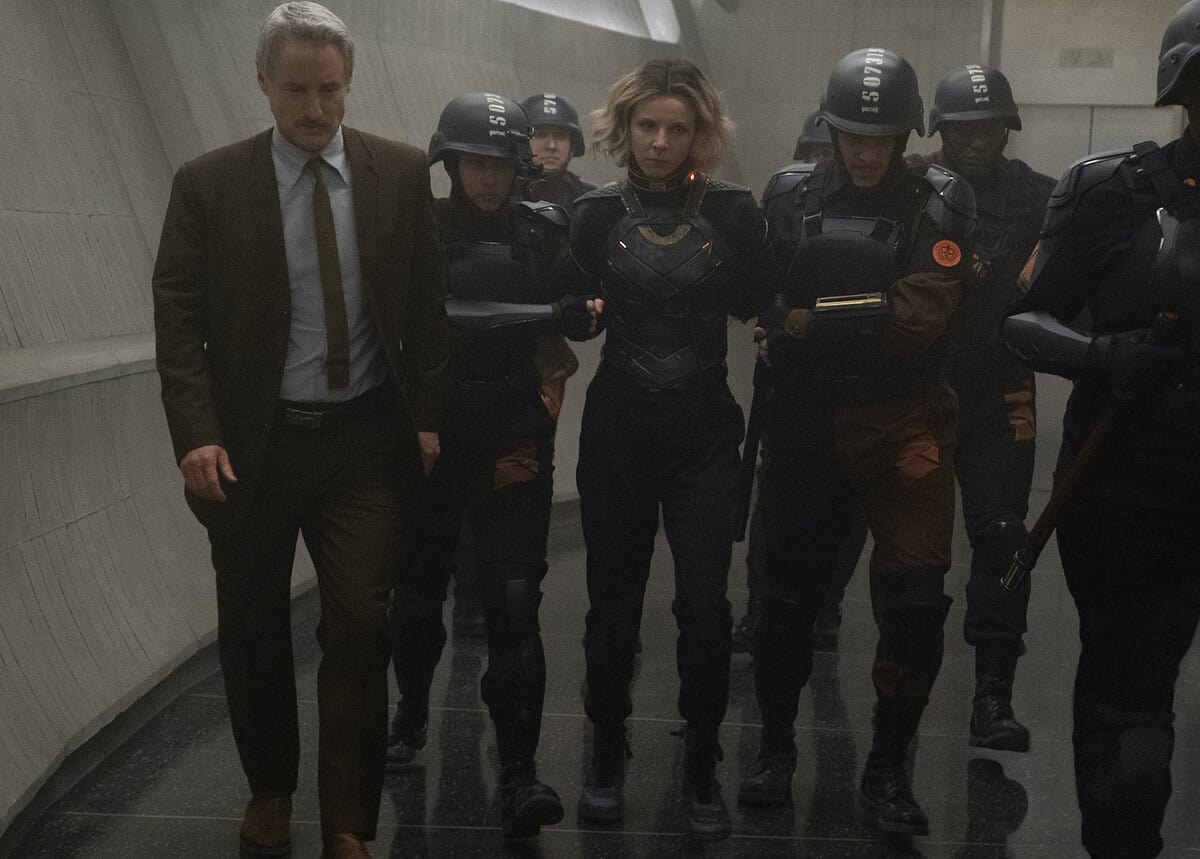 At the end of Loki Season 1, we saw that Sylvie's actions had led to the destruction of The Sacred Timeline, which opened up the Multiverse and allowed the different universes to affect each other. With all the universes branching off to do their own thing, the TVA has seemingly been rendered obsolete, as there's no way for them to control the timeline without, He Who Remains at the helm. However, we can assume that they will figure out a way to keep working and fix a couple of timelines during the events of Loki Season 2.
Their involvement is bound to be minor and serve as more of an irritant to Deadpool than anything else (he's been wanting to spend time with Wolverine for years, at least give him five minutes).
Deadpool 3 is definitely going to be one of the more chaotic movies in Marvel's Phase 5. However, hopefully, with the inclusion of previous Deadpool writers and Shawn Levy, it will still be enjoyable.
RELATED: Fan Theory: Deadpool Will Be the Villain in Deadpool 3
TL;DR
Deadpool 3 is rumoured to be another Multiverse movie with plenty of universe jumping from the titular character.
Wade's jumping from universe to universe could result in Variant Timelines and the TVA's involvement.
Several characters are rumoured to be included in Deadpool 3.
What are your thoughts on the TVA rumours surrounding Deadpool 3?