It's been years of promises and fans want to know when they can expect a Deadpool 3 release date, who the cast will be, when we'll get to see a trailer and how different Deadpool will be now that he has joined the MCU.
Ryan Reynolds Confirms Deadpool 3 In Development At Marvel
In 2019, actor Ryan Reynolds officially confirmed that a Deadpool 3 film is currently in development at Marvel Studios. Of course, it was pretty obvious that The Merc With The Mouth would be the only X-Men character who wouldn't be rebooted after Disney's acquisition of 20th Century Fox. But the actor made it official in December 2019. And the best part is that they might actually keep the R-rating.
The first Deadpool films were amongst the highest-grossing superhero films for FOX, even topping the X-Men franchise films and Hugh Jackman's Logan. It would make sense for the House of Mouse to keep things as they were and continue the cash stream.
Besides, who could possibly do a better job than Ryan Reynolds? The Red Notice actor was born to play Deadpool.
"Yeah we're working on it right now with the whole team. We're over at Marvel now, which is like the big leagues all of a sudden. It's kinda crazy. So yeah, we're working on it," Reynolds revealed during his appearance on Live With Ryan and Kelly.
While we still don't know when Deadpool 3 will hit the big screen, or any of the specifics for that matter, we do know that the originally planned X-force spin-off has been shelved and we do know that Wade Wilson will be back very soon.
Perhaps we'll finally get the Spider-Man/Deadpool film comic book fans have been wishing for. Anything is possible.
But Deadpool In The MCU Could Be Radically Different
The imminent inclusion of Deadpool into the MCU generated tremendous speculation. Just how could Deadpool be introduced?
One crazy idea is to use the Deadpool Kills the Marvel Universe storyline from the comics. In it, Deadpool, a.k.a. Wade Wilson, is sent to a mental asylum by Professor Xavier for treatment. In the end, the treatment only drives Wilson more insane and results in Deadpool killing every major Marvel hero and villain.
While it seems implausible to use the story – there is no way will we see Deadpool kill off any major MCU hero, like Hulk or Thor, for example. It could, however, serve to introduce the X-Men and the Fantastic Four. Deadpool could be used to kill off all the old Fox Marvel characters as portrayed by their respective actors.
Wade slaughtering his way through Hugh Jackman's Wolverine, Patrick Steward's Professor Xavier, Channing Tatum's Gambit etc. in Deadpool 3 could be the perfect way for Marvel to wipe the slate clean and reboot both the X-Men and Fantastic Four franchises and have a new cast for each.
Whichever way he is introduced, Deadpool 3 will have to balance an R-rating with the MCU's PG-13 standards. It is likely that solo Deadpool films may continue to be R-rated. But, if Deadpool appears in Avengers 5 or Fantastic Four, he would be toned down to accommodate a PG-13 rating. It will be interesting to see if Disney actually allows an R-rated superhero film and what that would mean for the MCU going forward.
Deadpool 3 Villains We'd Love To See
Let's be honest here: Deadpool is barely a good guy. Marvel's iconic Merc with a Mouth has always been controversial — despite being one of the comic books fans' favourites for quite a while, even before movie star Ryan Reynolds gave life to the character on the big screen.
When someone is as infuriating and as impertinent as Deadpool is, they're sure to make a few enemies along the way. Wade Wilson has made some very dangerous foes throughout his publication history, but let's take a look at which of them we'd like to see in Deadpool 3.
Bullseye
While Bullseye is mostly a Daredevil villain, the world's best marksman has crossed paths with Deadpool on more than one occasion. As you might know, Bullseye never misses, and Deadpool never dies; a clash between them is the definition of what happens when an unstoppable force meets with an unmovable wall.
Now that Matt Murdock (aka Daredevil) has made his MCU debut in Spider-Man: No Way Home, it would be the perfect time to bring Bullseye into the cinematic universe too. Heck, bring back Colin Farrell: that would give him a chance to right the wrongs made by the disastrous 2003 Daredevil movie.
Taskmaster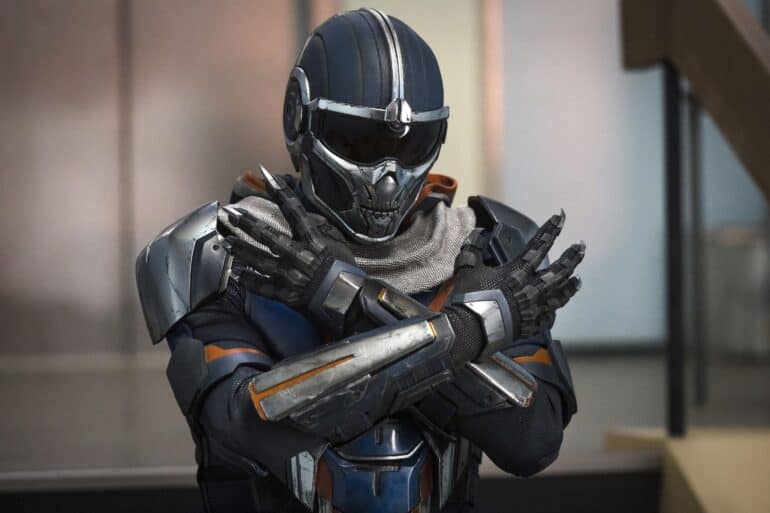 Although the character is already part of the marvel cinematic universe and made his debut in the MCU during the events of Black Widow, the version of Taskmaster that we got in that movie is nowhere near as cool as the real Taskmaster is in the comics. His photographic reflexes and the ability to mimic any fighter he faces have turned him into one of the most iconic Marvel villains of all time, and I think it's time to give him another chance by fighting Deadpool.
The two characters have a complicated history in the comics. Although Taskmaster can copy the moves of any hero perfectly, Deadpool is so unpredictable that he is immune to Taskmaster's powers. This would be the perfect villain for the third installment.
Id, The Selfish Moon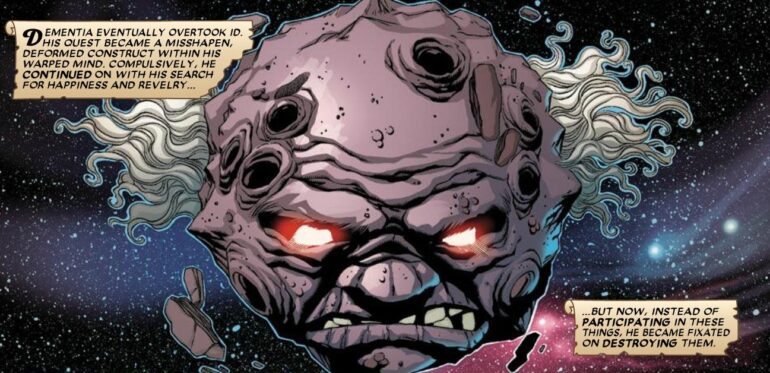 Remember Ego, the Living Planet from Guardians of the Galaxy Vol. 2? Well, his shadow inadvertently gave life to his planet's moon, turning it into Id. Drove mad by solitude, Id was on a path of destruction, blowing up planets until Deadpool put a stop to his nonsense.
The MCU's Phase Four is all about exploration of the unknown, and having Deadpool meet the Guardians of the Galaxy for his first MCU movie would be a bigger crossover event than Avengers: Endgame.
Mister Sinister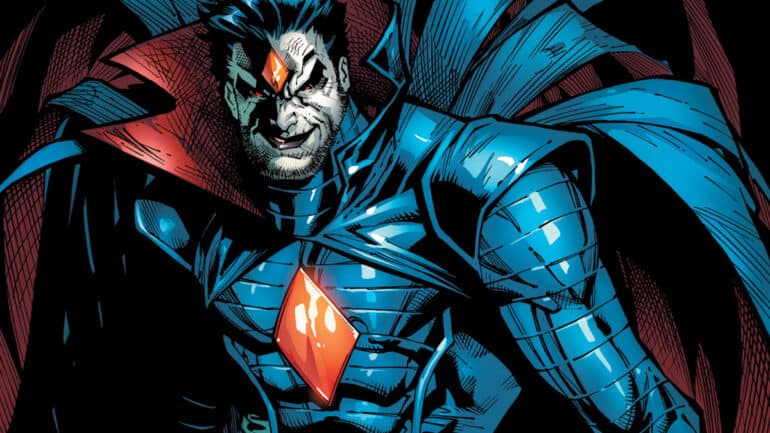 If there's one thing that we all want on the MCU, that would be Mutants. The X-Men still remains conspicuously absent from future Marvel plans, but Deadpool coming to the MCU could change that for the better.
Mister Sinister has been a villain to both the X-Men and Deadpool, and is one of the team's most iconic villains alongside Magneto. He's even the main villain of the Deadpool videogame, so you know that these two characters have a story together.
T-Ray
Sorcerer, warrior, and dark arts practitioner, T-Ray is the closest Deadpool has ever had to a real archnemesis. Supposedly, T-Ray is the real Wade Wilson, and he was betrayed when Deadpool was young, resulting in the death of his beloved wife.
T-Ray has so many powers that it would take us a while to list them on, so suffice to say that he's the closest anyone has come to killing Deadpool for good. He's also been involved in some stories about Doctor Strange, so he'd fit perfectly with the current Marvel movies.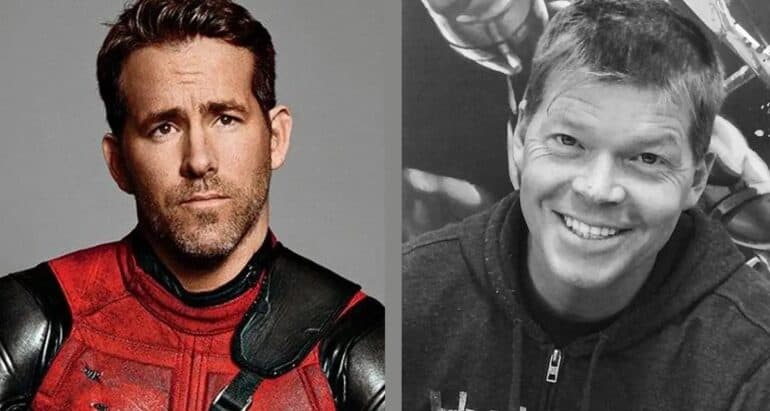 Deadpool Creator Believes There Won't Be A Deadpool 3 At Marvel
Deadpool creator Rob Liefeld doesn't believe that there will be a Deadpool 3. In fact, he has some strong words against the studio and Kevin Feige's logic.
It would make sense for the House of Mouse to keep things as they were and continue the cash stream. However, Liefeld believes that simply isn't true. In fact, he thinks there won't be any new films in the franchise anytime soon.
"People just need to chill out and realize that Deadpool 1 and 2 were released within two years of each other, 2016 and 2018, and I just can't… I'm not really that crazy about Marvel's plan right now," he explained.
The American comic book creator goes on to criticise the announcement of Antman 3, and the fact that the profitable Deadpool franchise "twists in the wind".
"It's the first time I go, 'Hey Feige! Did you even have a plan? Your plan was Eternals and Shang-Chi? That was your plan? And Black Widow?" he continues in a new interview with Inverse. "You know what they have planned for Deadpool, right now? They got a goose egg. Zero. Zero. So enjoy the movies."
Deadpool was always considered the sole survivor of the 20th Century FOX / Marvel move. But it might not be the case. With Wade T. Wilson out of the loop for so long, would it be possible that the studio has other plans for the character and that maybe Reynolds won't be involved?
"Look, if they start making Deadpool today, it would come out in four years. I can't be excited about that," Liefeld explained.
Liefeld has never been one to shy away from his opinion on these matters, something that has gained him a lot of hate on Twitter. But is he right? Will Marvel pass on the chance for a Deadpool 3 movie in the MCU?
Deadpool 3 Release Date: When Will The Movie Release?
In 2020, Ryan Reynolds used his producing powers to enlist Wendy Molyneux and Lizzie Molyneux-Loeglin (of Bob's Burgers fame) to pen the script (Previous Deadpool movies were written by Paul Wernick and Rhett Reese).
In addition to their Emmy Award-winning work on Bob's Burgers, the Molyneux sisters have also been nominated for three WGA Awards and won an Annie Award in 2017. They also serve as creators, showrunners and executive producers on The Great North, an animated comedy that earned a second-season renewal ahead of its February 2021 premiere.
The official Deadpool Twitter account welcomed the duo with some custom artwork.
⚔️? pic.twitter.com/jtC2PiwhrM

— Deadpool Movie (@deadpoolmovie) November 20, 2020
According to Deadline, Deadpool 3 remains in the early stages of development, but hiring the Molyneux sisters was the first major step in getting the film into production.
That said, as of November 2020, Deadpool 3 is currently in search of a new director as David Leitch, who worked on the second movie, has his schedule filled. Simon Kinberg and Lauren Shuler Donner will be producing the movie alongside Reynolds.
It's quickly approaching four years since Deadpool 2 was released. Many fans would've thought that the Merc with a Mouth's outstanding box office performance would've inspired the studio to get Deadpool 3 into production fast. But isn't so.
In January 2021, Ryan Reynolds revealed what the original plot for the movie would've been by tweeting the following: "In case that's not enough, before Disney bought Fox, Deadpool 3 was gonna be a road trip between Deadpool and Logan. Rashomon style. For real."
Reynolds also recently revealed that he's taking a break from acting. And while it isn't clear for how long, we can imagine that Deadpool 3 is currently on ice.
Speaking with Lights, Camera, Barstool in August 2021, Deadpool star Karan Soni was uncertain about his future in the franchise and if the characters would return soon. "I don't know anything yet. All I have is that I initially signed up for four movies when they first sort of, did that thing, but that's when it was at Fox. So I truly have no idea. When we were at Fox, they used to communicate a little bit more in terms of… I think the [Deadpool] movies were a bit more of a priority for Fox. Disney can do what they want. So I think Disney's sort of like, 'You'll come when we tell you to come, if we ask you to come.'"
As for directors, Marvel has yet to announce who will helm the film. Personally, we'd love to see Taika Waititi or James Gunn direct Deadpool 3.
Deadpool 3 Cast: Bring Back Hugh Jackman's Wolverine One Last Time
It's a shame that the only time Hugh Jackman's Wolverine and Ryan Reynolds' Deadpool shared the screen was in X-Men Origins: Wolverine. While Reynolds pushed for it to happen again, Disney's purchase of Fox and Jackman's subsequent retirement from the role has made it difficult. But what about one last time in the upcoming Deadpool 3?
There's no doubt that Wade Wilson (aka Deadpool) is going to get meta in his third outing. Even the promos for Free Guy, where he provides a trailer reaction with Korg, have shown that his time in the Marvel Cinematic Universe won't be afraid of referencing the past. Naturally, the Marvel fans expect he'll reference his old buddy from 20th Century Fox, Wolvie, or even Jackman by name.
In a recent interview with Jake's Takes, Jackman finally addressed the rumours of him possibly returning. "It's still a character I hold close to my heart, but I know it's done," he said. "Tell that to whomever you want, but please tell it to Ryan [Reynolds] because he doesn't believe it and he thinks I'm joking."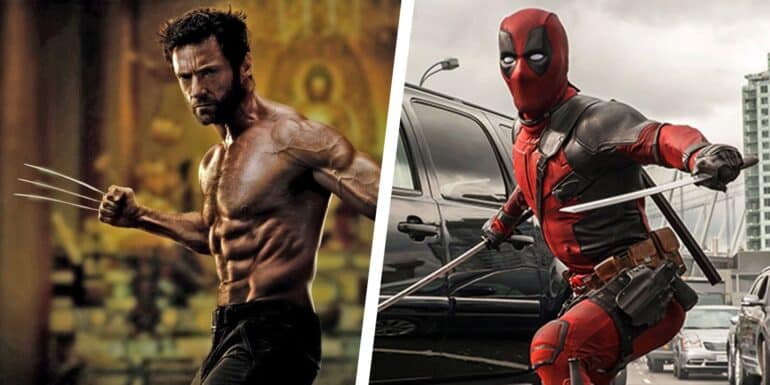 Jackman and Reynolds maintain a playful online feud, but they're good friends in real life. However, the Australian actor's comments are telling, since it confirms what every fan suspected: Reynolds wants the popular X-Men character to return one more time and has pestered his friend about it.
As the MCU embraces the multiverse and its infinite possibilities, a film like Deadpool 3 provides the perfect opportunity for Wolverine and Wade to have their special moment. Whether it's Wade killing off Fox's X-Men Universe or the Merc with a Mouth travelling back before Avengers: Endgame through the different universes, there's so much that can be done here, without ruining what happened before. Wolverine doesn't even need to make a substantial appearance here because a cameo will be more than satisfactory.
For Jackman, he doesn't want to erase the events of Logan or the finality of it—and it's understandable why he doesn't want to be just another MCU character. He wants to move on and tackle other projects after almost two decades of portraying Wolverine. Considering his close relationship with Reynolds, though, don't be surprised if he's tempted back for one last dance in Deadpool 3—whenever that enters production.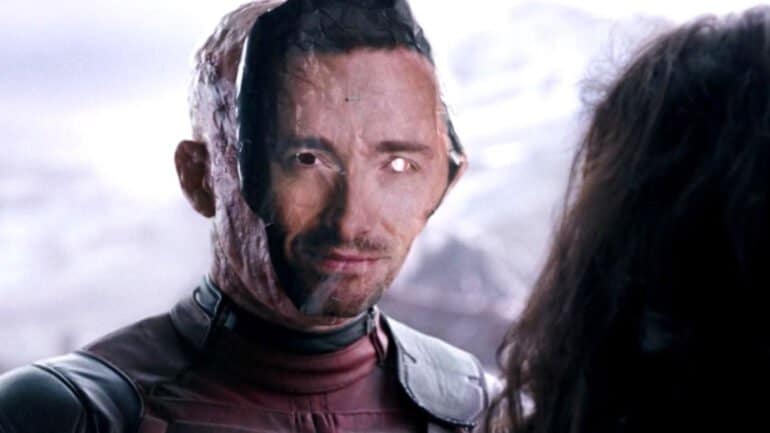 Judging by Reynolds' latest comments, there's a 70% chance that Deadpool 3 will enter production in 2022 at the earliest. He mentioned how Lizzie Molyneux-Logelin, Wendy Molyneux, and himself are actively working on the script and hope to have it in a place that they're all happy with. While there's no release date set, this is a promising update for Deadpool's first MCU movie.
Undoubtedly, fans would want nothing more than to see Hugh Jackman unsheathe the claws again, especially alongside Deadpool in the Deadpool 3 movie.
Whether Deadpool 2 co-stars like Josh Brolin (Cable), Brianna Hildebrand (Negasonic Teenage Warhead) and Zazie Beetz (Domino) will return to the franchise remains unknown. Personally, we'd love to see Karan Soni's Dopinder and Morena Baccarin's Vanessa again.
Heck, now that I think about it, how cool would it be if the third film followed Deadpool's journey across the multiverse to find Vanessa again?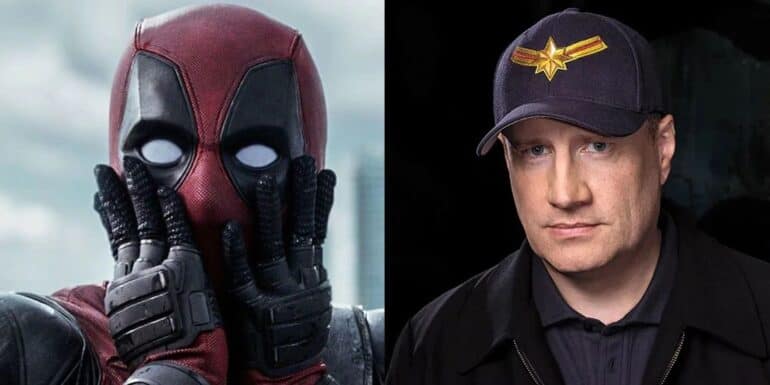 Kevin Feige Gives An Update
During an interview with Collider in January 2021, Marvel Studios president Kevin Feige gave an update on Deadpool 3 and when fans can expect the film to release.
"It will be rated R and we are working on a script right now, and Ryan's overseeing a script right now… It will not be [filming] this year. Ryan is a very busy, very successful actor. We've got a number of things we've already announced that we now have to make, but it's exciting for it to have begun. Again, a very different type of character in the MCU, and Ryan is a force of nature, which is just awesome to see him bring that character to life."
With so many other Marvel films in the works, including Doctor Strange 2, Black Panther 2, Thor: Love and Thunder, and Captain Marvel 2, it seems Feige has his hands full at the moment. Of course, COVID-19 probably played a big role in delaying some of these plans too.
Still, it's positive news for fans who have been waiting a long time for the next chapter in the Deadpool saga.
There are some who believe that Deadpool could show up before this and have a cameo appearance in one of the other big titles. Could he show up through a portal in Doctor Strange 2? We'll have to wait and see.
Next Year?
Speaking in a recent interview to promote Free Guy, Reynolds was asked what the odds were that a third movie starts filming by the end of 2022.
"The percentage chance? I don't know. I couldn't assign a percentage to that," he told Collider. "I'd say it's 50/50 maybe? We're really actively developing it and getting it into pretty good shape."
Giving it some more thought, the actor corrected himself. "What the hell month is it? August? Oh next year? Probably pretty damn good. I'd say 70%."
That's a pretty good chance considering everything that's going on.
To be honest, Ryan Reynolds' Deadpool would be a good break from all the other superhero characters out there now. Marvel's first R-rated film could be really fresh and bring something different to the universe. We need a third Deadpool movie.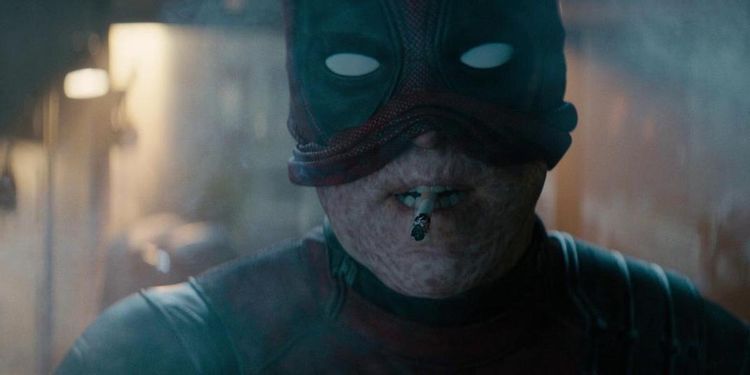 When Will We See a Deadpool 3 Trailer?
With the film still in pre-production — with the filmmakers still scripting and planning — we won't see any footage for a long while. If they go into production this year, we might only see the first clips in 2023.
That's a long time to wait. Thankfully, some fans have put together really fun Deadpool 3 trailers that imagine what we can expect from the film when it finally arrives.
Screen Culture imagines some of the characters from Deadpool 2 returning. They're joined by Hugh Jackman and Korg.
Billster's fan trailer imagines Deadpool joining the Avengers in the third instalment. The results are hilarious, obviously.
Tell us, are you excited for Deadpool 3?