What a tumultuous decade it has been for the zombie stomping series! After a topsy-turvy development cycle that included multiple studios and various delays, Dead Island 2 has finally arrived and it's time for a quick review. In many ways, this is the video game equivalent of Guns N' Roses' Chinese Democracy since everyone has known about its existence but the story behind it could be more exciting than the final product.
RELATED: Atlas Fallen Early Access – Gliding Through the Sands of Time
Yet, pressing start on Dead Island 2 brings a certain glee that can't be replicated. It's the same feeling someone has drinking Cherry Coke after not having tasted the gods' favourite juice for a decade. There's a sensation – a tingle – that hits different, making it all worth it even if the action RPG isn't always perfect.
It's Californication, baby!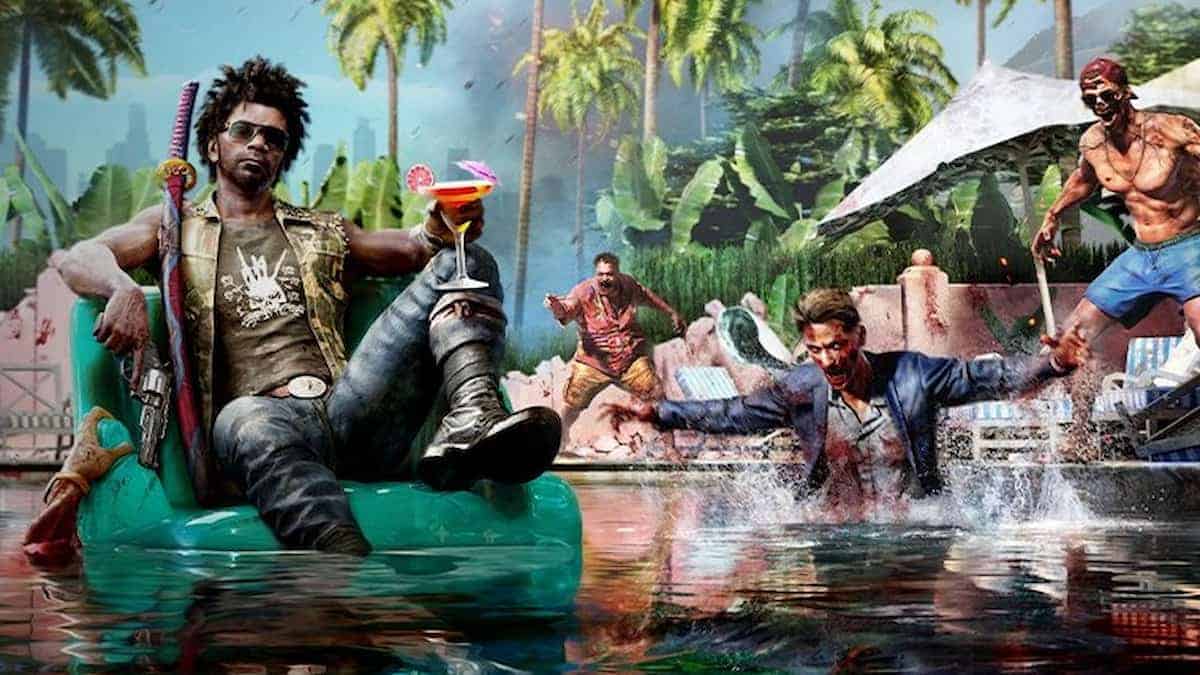 Set a decade after the events of the first game, the zombie outbreak is still wreaking havoc on modern society. This time, though, the totally useless government decides to shut the borders to California and mark it as a quarantine zone, i.e. everyone is on their own. (Honestly, they should have done this when The Real Housewives of Beverly Hills was allowed to run for multiple seasons, but we digress.)
There are six Slayers – Bruno, Dani, Amy, Jacob, Ryan, and Carla – to choose from in Dead Island 2. Each one has their individual strengths, weaknesses, and special skills, so it's imperative that the player selects the character whose playing style strikes a chord. (Here's a tip that others might not give you: A player spends a lot of time running out in the open and scaling walls, so it's a good idea to select a Slayer with speed and agility, such as Amy. You'll thank me later.)
Even though this is the zombie apocalypse, it's still a side-splitting good time because Los Angeles and the surrounding areas are a hoot to experience. Most of the NPCs are as superficial as they come, and this angle is pumped into the story's veins. There are genuine laugh-out-loud moments since these individuals occupy themselves with the most mundane of concerns and they almost beg to be eaten by zombies. That said, a player may find themselves annoyed at having to chase after one of these morons throughout Beverly Hills as they seem to attract danger. If only some of the missions didn't require them to be saved…
RELATED: MLB The Show 23 Leads the Way for Sports Sims
California love
Speaking of which, the state of California comes alive here. Whether it's day or night, the locations and buildings inspire exploration and appreciation. While Dead Island 2 isn't as open world as it may seem (though that would be impossible with all the homes and buildings), the developers have done a fantastic job of making it appear so. The locations which are open for discovery, though, are large in nature and players can go up and down the multiple floors, and even inside the garages, as they search for medkits, parts, energy drinks, food, aerosols, and – of course – weapons.
Taking influence from the original game, the aesthetics of the characters feel familiar but more modern in design. While the NPCs have their own unique looks and personalities, so too do the zombies. This isn't a case where the lot of them look like the Putties from the Power Rangers, as there are different zombie classes and types – some are faster, stronger, bigger, and butt-uglier than others.
While the graphics are easy on the eye, they can't escape the occasional glitch or bug. At times, a door or gate will be firmly locked and a zombie will turn into Casper the Hungry Ghost, walking straight through it as if it isn't there. Additionally, in one playthrough, Amy opened the door to a room and got stuck behind it in a weird position. There was no escape, but thankfully, the game automatically saved at that moment and a quick exit and restart solved the problem.
RELATED: Ranking the 10 Best Marvel Video Games From Worst To Best
Get good or get used to digging a grave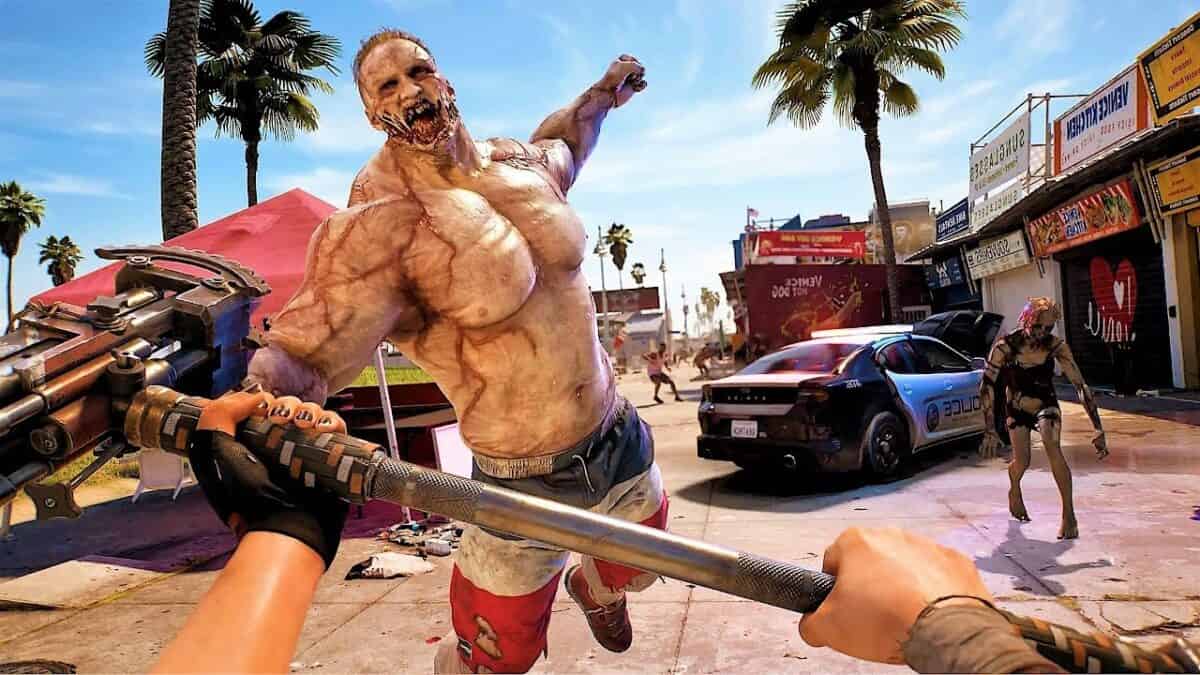 Fans of the previous game will be happy to know that the wheel isn't reinvented in terms of gameplay, though there are improvements that take advantage of next-gen capabilities. Again, the type of gameplay a player wants to experience depends on the Slayer chosen. So, it's best to test out the different characters and see which clicks. Alternatively, play multiplayer with a friend and add some variety to the zombie stomping.
The early stages of Dead Island 2 are punishing and unforgiving. The lack of resources and weapons make it feel overwhelming, especially when the hordes swarm the player. There will be lots of deaths and F-bombs dropped, as those rotting meat sacks take down Slayers. However, this will also force a player to think differently about their offense. There are environmental attacks that help against groups, so players will need to think about how they can utilise a car battery or an electric cable in a swimming pool to put down a few zombies rather than engage in hand-to-hand combat.
As the game goes on, though, a player will accumulate additional skills and weapons – which can be modified and upgraded – and Dead Island 2 becomes a transformative experience compared to the early stages. The confidence of the player will also lift, and it won't be too scary to aim kicks at zombies since there's a plan in place of how to take down the suckers once and for all.
While the plethora of weapons, skill cards, and environmental attacks allow for varied attacks, the player does get a the déjà vu feeling a couple hours in. Curb stomping a zombie at poolside for the hundredth time in two hours will always be fun, but it is repetitive – especially if someone is playing a solo campaign.
RELATED: 5 Recent Games That Disappeared After Being Announced
Dead Island 2 is gore-tastic
With its strong sense of humour, stylish terrain, and action-centric gameplay system, Dead Island 2 is certainly worth the wait. By no means is it perfect, or revolutionary, but it knows what its fans want and focuses more on that. Plus, who wouldn't want to kick a zombie off the balcony of a Beverly Hills mansion into an electrified pool while an electronic song blasts in the background?
The Review
Dead Island 2
Dead Island 2 is a welcome return to familiar zombie stomping grounds.
PROS
Multiple gameplay options
Hilarious storyline
Gorgeous graphics
CONS
Annoying glitches and bugs
Repetitiveness
Review Breakdown
Gameplay

0%

Graphics

0%

Replay Value

0%

Sound and Music

0%

Story

0%