It's been half a decade since the seeds of the three Jokers concept was sown in Justice League #42. While it wasn't evident where the story was about to go, it seemed like writer Geoff Johns was about to kick DC's hornet's nest and finally reveal who the Joker really is.
Barely a year later in Justice League #50, readers found out that there were three Jokers running wild in the DC Universe. The idea shouldn't have shocked anyone, considering how the Multiverse continues to create the biggest get-out-of-jail-free cards in DC's wide world of stories and characters.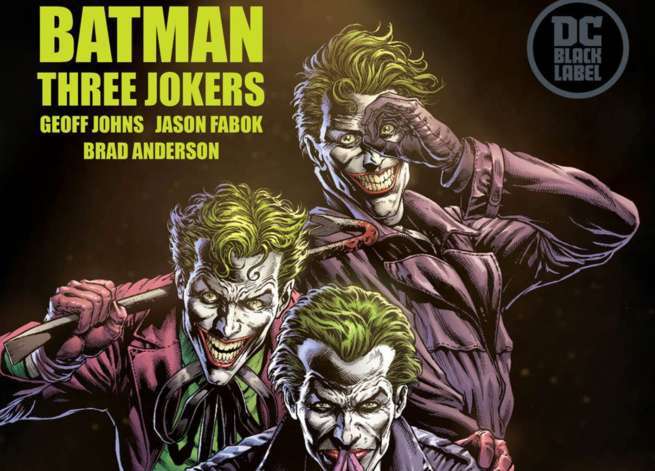 Still, fans listened. Johns proposed something significant to the Clown Prince of Chaos' mythos and people were curious to see what he would deliver. Unfortunately, 2016 also became the year when Johns joined DC's film division and every project of his became the comic book equivalent of Guns N' Roses' Chinese Democracy, with delay after delay.
Two years passed and Batman: Three Jokers was FINALLY announced. Johns and artists Jason Fabok would team up to reveal the secret teased in Justice League #50. Of course, no release date was announced because Johns was busy working on Doomsday Clock—which also ended up getting delayed more times than a British Airways flight.
Eventually, a release date for the first of the three-part miniseries dropped: 17 June 2020. Naturally, the coronavirus had to rear its despicable head and cause the release date to be shifted out to August.
Surprisingly, Johns has been rather quiet about the book, leaving most of the promo work to Fabok who said the book is "going to cause quite the stir is and is the gutsiest thing written in Batman in 80 years."
Sadly, it feels like no one gives a damn anymore. After half a decade of waiting, Batman: Three Jokers feels pointless. In the time since its tease, Sean Gordon Murphy delivered a fantastic Joker-centric tale in Batman: White Knight, while Todd Phillips and Joaquin Phoenix put together quite the origin story for the live-action Joker. In fact, the audience might be all Joker-ed out right now.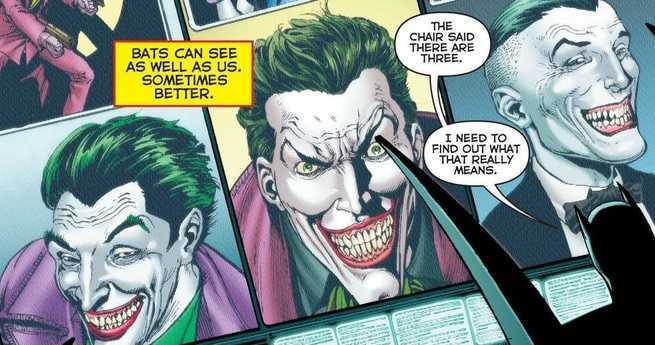 If there's one lesson to be learnt from this fiasco, it's that DC needs to start holding its talent to deadlines—including Johns. Make no mistake about it, Johns is incredibly busy and has his fingers in numerous pies, but what would happen if other talent decided to do the same thing? Imagine writer Tom King had told DC that he couldn't deliver Batman because he was writing the New Gods movie with Ava DeVernay?
While the TV and film industries have larger investments, the comic book industry deserves the same amount of respect. It shouldn't be a fallback option or Priority B. If Johns can't commit to writing comics, that's totally fine—he's entitled to do what makes him happy. But the constant delays and lack of clear deadlines are hurting what should've been news-making storylines. Unfortunately, Batman: Three Jokers suffered the consequences, too.
Tell us, do you still care about Batman: Three Jokers? Let us know in the comments section!