DC fans, rejoice! DC Universe is looking to revolutionise the way fans watch DC TV shows, movies, and comics. We knew that the streaming service would be offering original TV shows, but the company revealed that the platform will go far beyond TV. Basically, it's a subscription service for all things DC. Watch, read, connect, explore, win and shop.
DC UNIVERSE is a first-of-its-kind digital subscription service that gives fans access to exclusive content and experiences not available anywhere else. With membership, fans will enjoy all-new original live-action and animated series, classic TV series and films, a curated selection of digital comic books, breaking news, an expansive DC-centric encyclopedia, and access to exclusive merchandise. Additional fan features include opportunities to connect with others in the DC community, earn premium rewards and participate in sweepstakes and contests.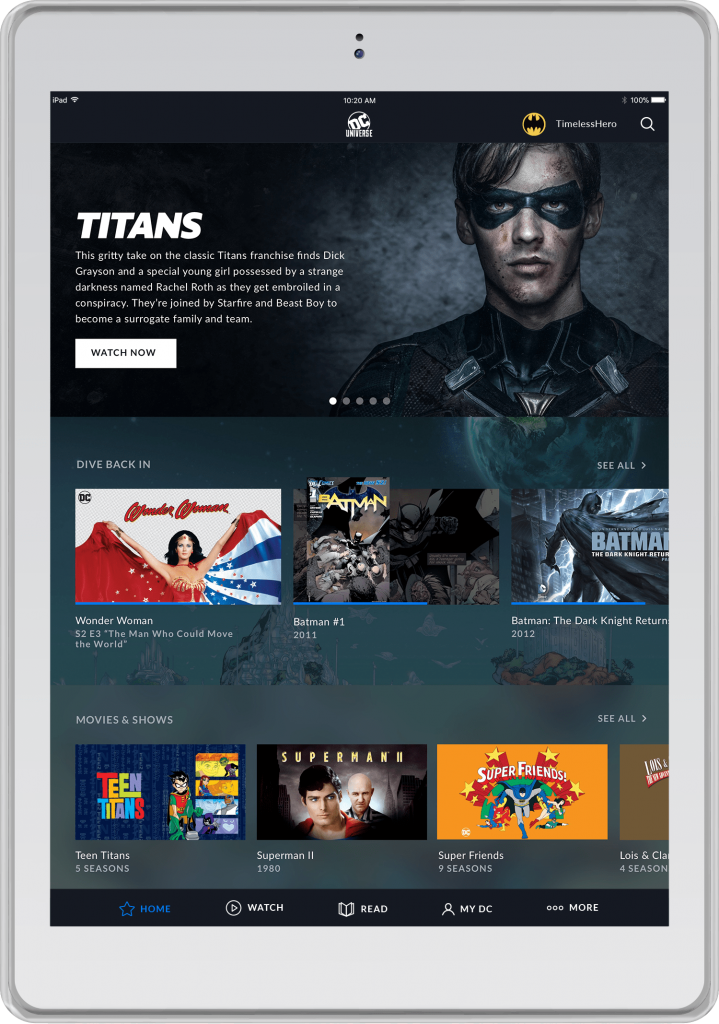 DC Universe will offer exclusive originals, like the new Titans show, and classic favourites, like the original Superman movies starring Christopher Reeve. It will also allow fans to connect within the DC community and read an extensive list of curated comic books. Then there are also cool interactive sections where fans can explore the latest news, win contents and shop for merch.
There was also mention of more live-action series like Doom Patrol and Swamp Thing, and original animated series including Young Justice: Outsiders and Harley Quinn.
Those interested in getting a sneak peek will be able to sign up to be part of the August beta release at the DC Universe website. Unfortunately, it looks like it's currently only for those in the U.S.