DC Comics is gearing up to celebrate Pride Month with a series of projects that will put its LGBTQIA+ heroes in the spotlight.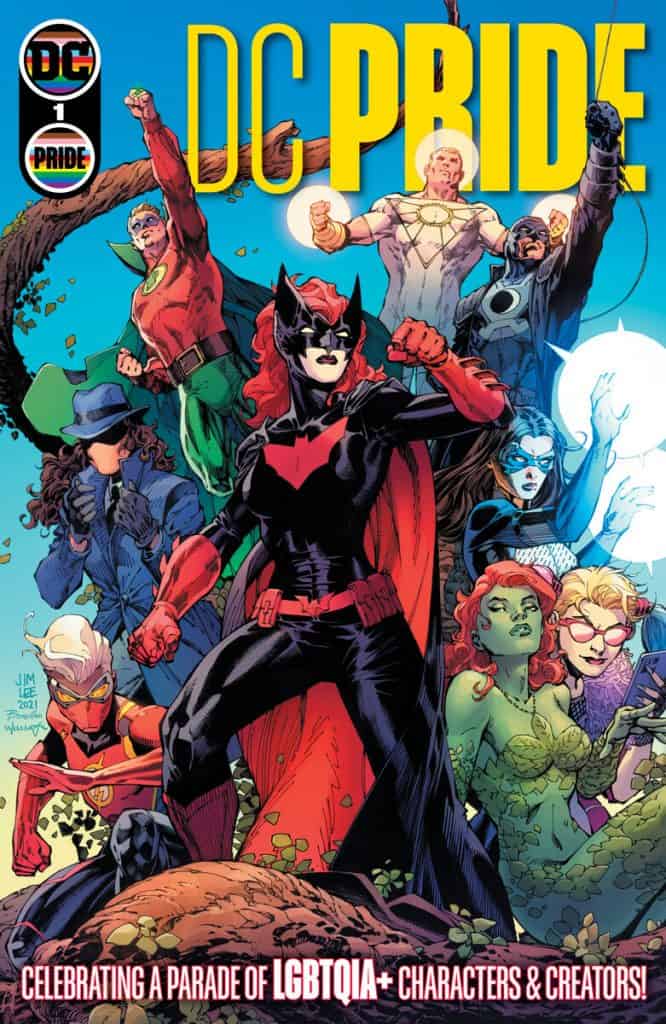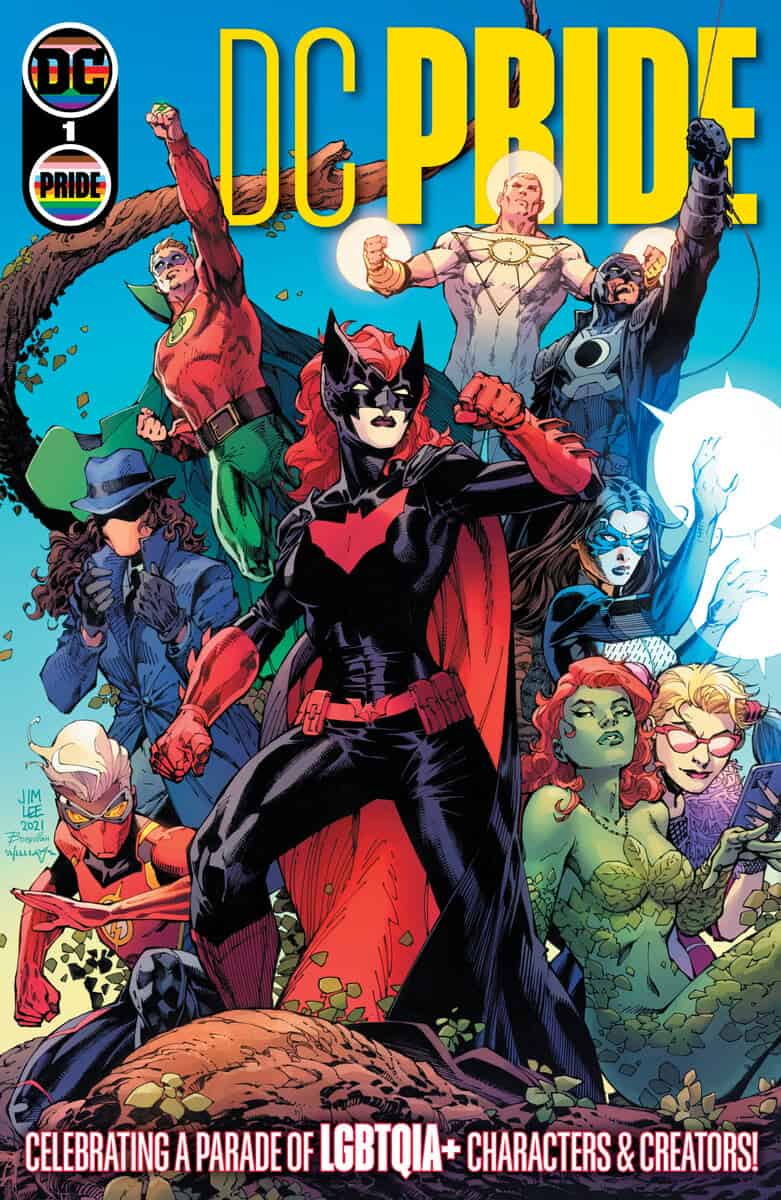 DC Pride #1
This June DC will be releasing an 80-page anthology comic titled DC Pride #1 that will showcase its growing community of LGBTQIA+ characters, including fan favourites such as Batwoman, Renee Montoya, Alan Scott, Midnighter, Apollo, Extraño, Poison Ivy, Harley Quinn, Constantine, and more.
The characters featured in DC Pride are listed below, along with the creative teams developing their stories.
Batwoman (Kate Kane) by James Tynion IV & Trung Le Nguyen
Poison Ivy & Harley Quinn by Mariko Tamaki & Amy Reeder
Midnighter by Steve Orlando & Stephen Byrne
Flash of Earth-11 (Jess Chambers) by Danny Lore & Lisa Sterle
Green Lantern (Alan Scott) & Obsidian by Sam Johns & Klaus Janson
Aqualad (Jackson Hyde) by Andrew Wheeler & Luciano Vecchio
Dreamer by Nicole Maines & Rachel Stott
Renee Montoya by Vita Ayala & Skylar Patridge
Pied Piper by Sina Grace, Ro Stein & Ted Brandt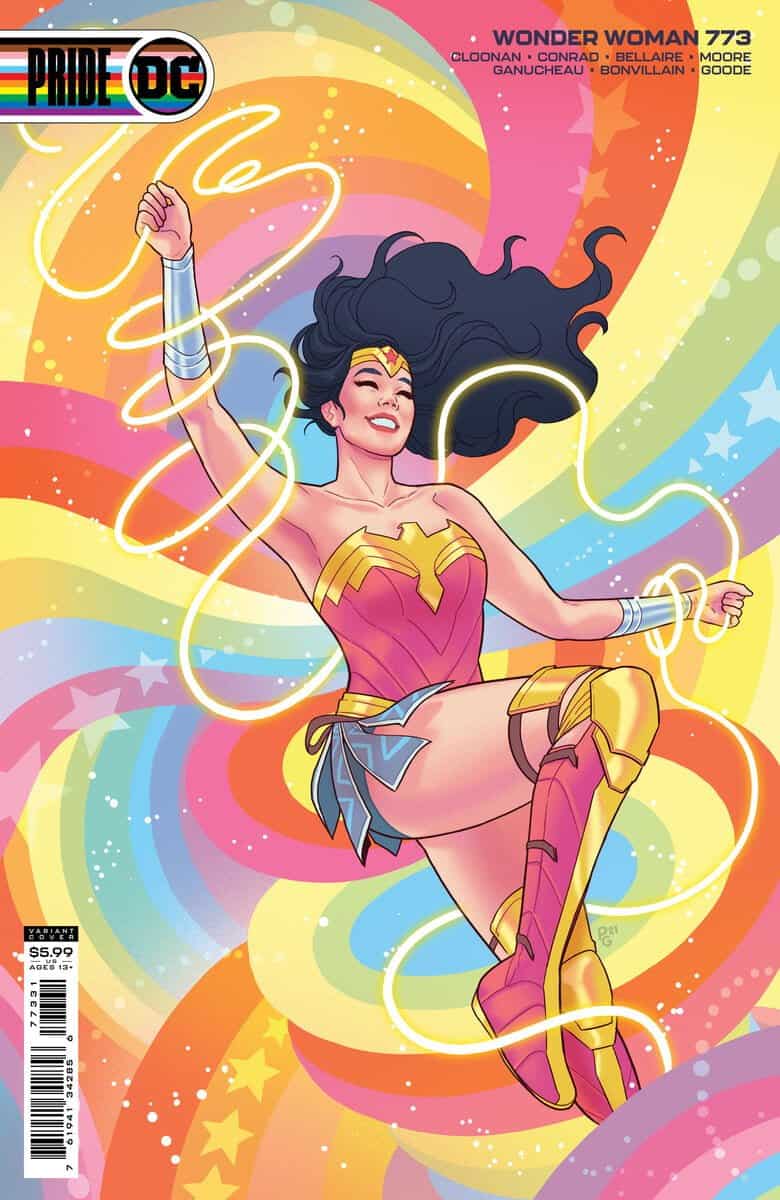 DC Pride Variant Covers
In addition, DC will also release nine Pride-themed variant covers featuring some of its leading characters (Batman, Harley, Ivy, Superman, Wonder Woman, and more) throughout the month of June.
The line-up includes:
Batman #109 by Jen Bartel
Crush & Lobo #1 by Yoshi Yoshitani
DC Pride #1 by Jen Bartel
Harley Quinn #4 by Kris Anka
Nightwing #81 by Travis G. Moore
Superman #32 by David Talaski
Teen Titans Academy #4 by Stephen Byrne
Wonder Girl #2 Pride by Kevin Wada
Wonder Woman #774 by Paulina Ganucheau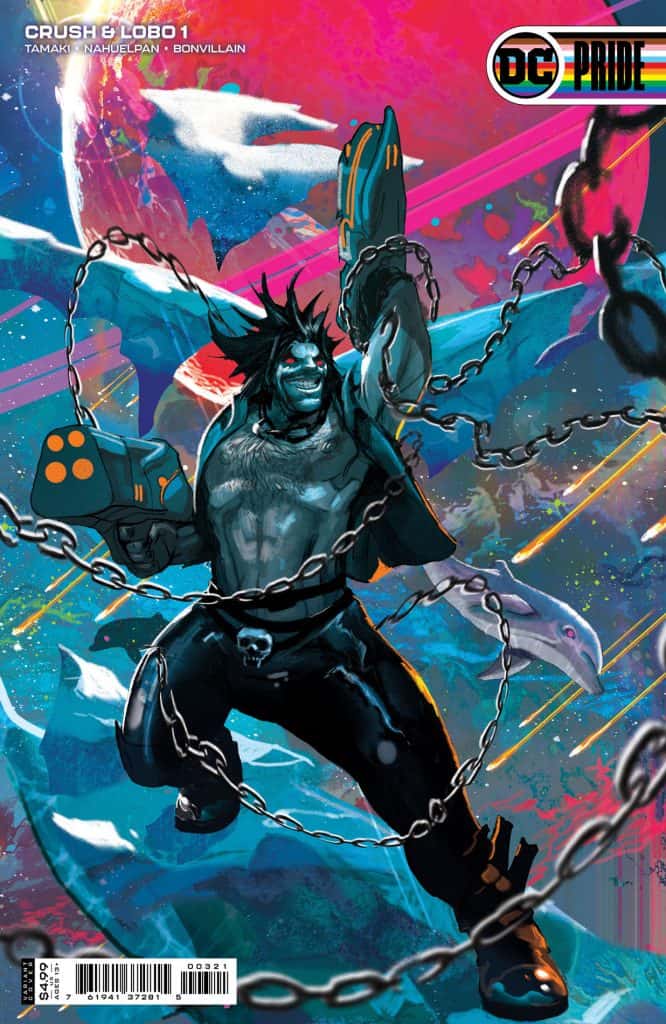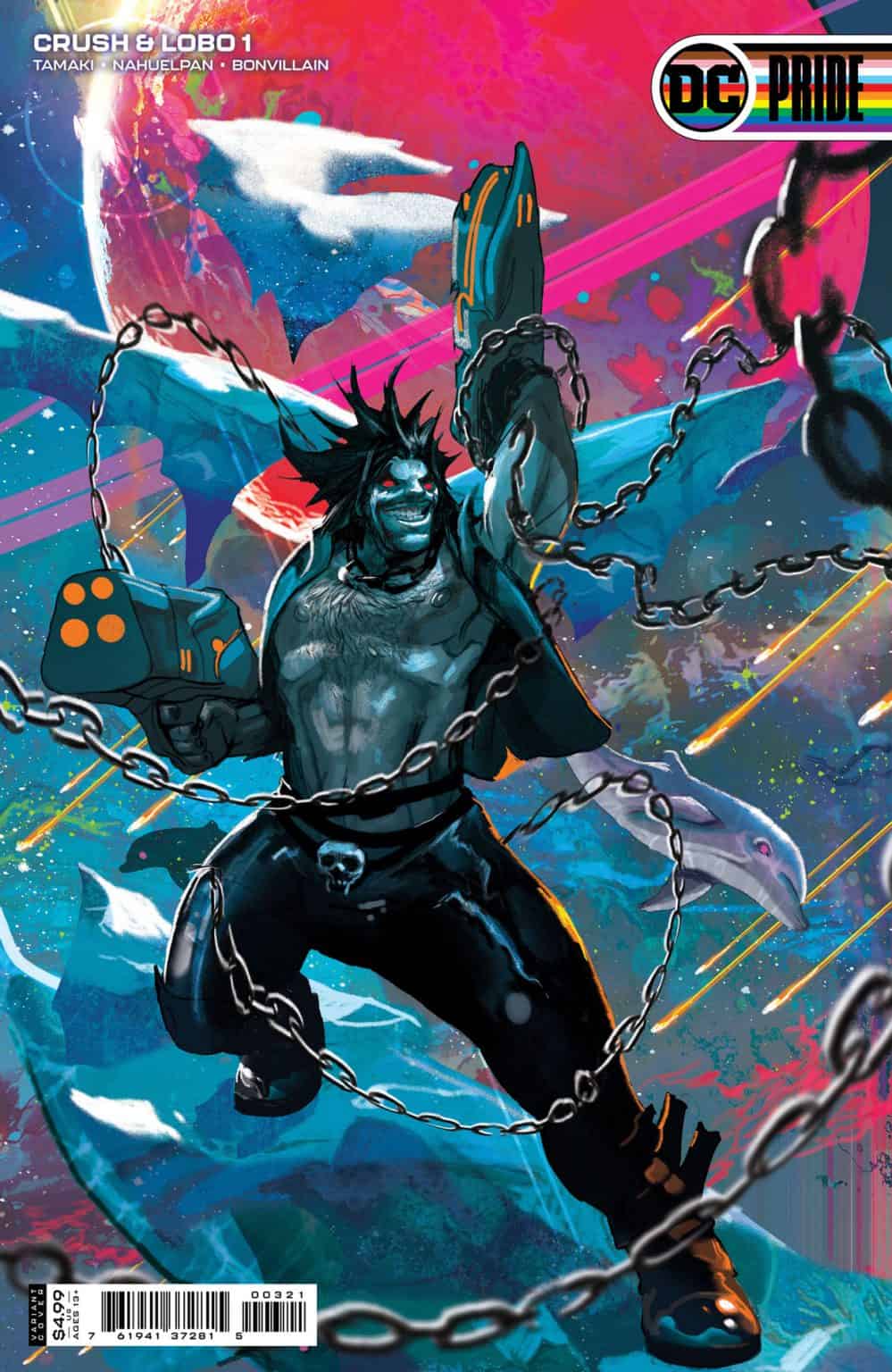 But DC Comics' plans don't stop there!
June will ALSO see the launch of an eight-issue monthly series, Crush and Lobo, by writer Mariko Tamaki and art by Amancay Nahuelpan.
The story follows Crush, the half-Czarnian daughter of the intergalactic bounty hunter Lobo. After she hastily quits the Titans and breaks up with her girlfriend Katie, Crush finally decides it's time to confront her father (who is inconveniently locked up in space prison) and work out her issues with him before she ends up ruining everything.
The first issue of Crush & Lobo will have four variant covers – a cover by artist Kris Anka, a Pride variant cover illustrated by DC newcomer Yoshi Yoshitani, a 1:25 ratio variant by Christian Ward, and a special variant by Dan Hipp which will be made available for retailers.
DC Comics still have a lot more in store for their Pride Celebrations so be sure to check in with them between now and June. For more information visit dccomics.com and dcuniverseinfinite.com.