Oh, how things change. In early 2018, the question was posed if DC's Nightwing should be in charge of the Justice League? Right now, the character will be lucky to have his own series by the end of the year.
It's been a fall from grace almost as dramatic as the tumble that took Dick Grayson's parents' lives. He's gone from being one of the most important heroes in DC Comics to being stuck in a weird amnesia storyline straight out of Days of Our Lives' playbook. The most apparent thing is, DC has no clue what to do with him and it's hurting the character.
From removing him as the leader of Titans to allowing KGBeast to shoot him in the head and set off this whole "I'm Ric Grayson" angle, times have been tough for Grayson. Predictably, the amnesia narrative will end in due course, but the damage has been done. Nightwing is lost in the pack of the DC Universe.
It's a stark contrast to what DC Comics co-publisher Dan DiDio told CBR in September 2018. "And what we're doing is examining 'What don't we have? What are we missing?' That was the thought behind the New Age of Heroes books. 'What types of stories aren't we telling? What's happening in the world that we aren't addressing?' [Nightwing] is a book that is at the heart of that," he said.
Unfortunately, the New Age of Heroes line proved to a major misstep, as the titles continue to be cancelled left, right, and centre. In addition, this was the time when Benjamin Percy was still writing the series. While the reason for his departure was never addressed, the buzz is he didn't agree with the amnesia storyline that was forced upon him and had other plans for the character. It's a shame, because Percy's writing has been on fire in recent years and a prolonged run on Nightwing could've been exactly what the doctor ordered for Grayson.
RELATED: Robin: 10 Reasons Why Batman's Sidekick Deserves More Praise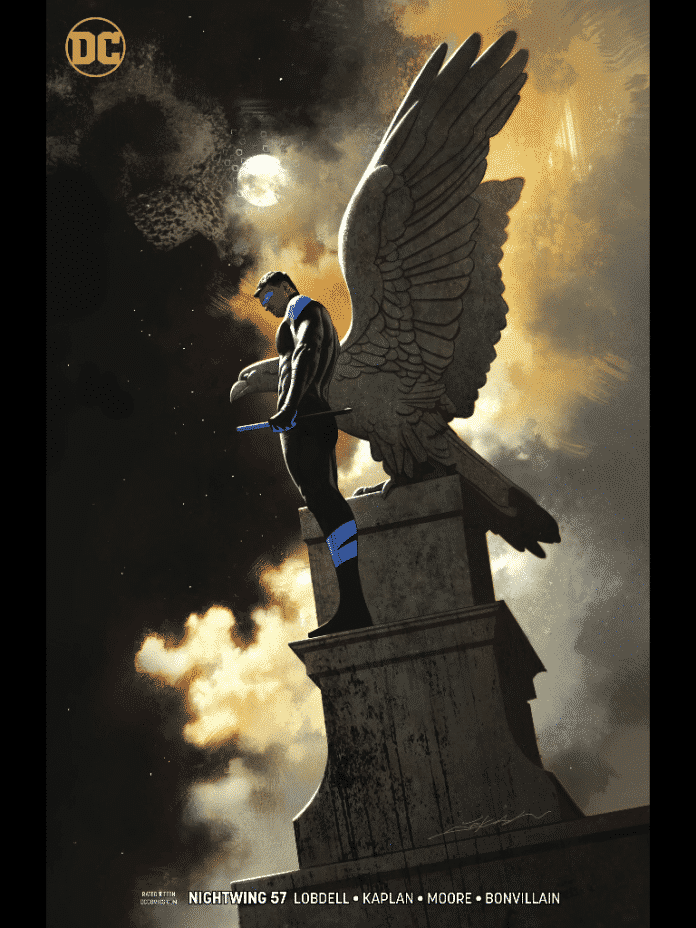 Rather than come across as a book that's at the centre of the DC Universe, though, Nightwing feels like just another title. Gone are the days when it was beating Superman in monthly comics sales (see: August 2016), as it tumbles down Diamond's Top 100. In February 2019, Nightwing #57 was down at 65, with Titans #34 (a series that just got cancelled) not too far behind in 78. That's a long way from the top 20 and it looks like it'll continue to drop.
Judging by how quiet Nightwing has become, it's possible that Grayson might be the wild card in Heroes in Crisis. That's only likely to end in tears for fans, however, as he could be one of the bigger names to perish in this event. After all, it's a DC Crisis, so someone has to die, and Nightwing has long been rumoured to have avoided the axe several times. This time, it's a mercy kill.
Oh, well, at least there's an inevitable DC reboot to look forward to in a couple of years. Maybe then Nightwing might receive the treatment he deserves, because, right now, he's completely pointless.
RELATED: We Need A Nightwing Movie. DC, Please Move On From Batman