While we may not be able to see our favourite stars at Comic-Con this year (thanks a lot COVID-19), that doesn't mean we can't have nice things. DC Comics and Warner Bros. are preparing to host DC FanDome – a massive virtual gathering which will feature the stars, filmmakers and creators behind the company's biggest movies, series, games and comics.
Announced by Jim Lee (Publisher and Chief Creative Officer for DC Comics), the globally accessible event begins on August 22 at 1PM ET and will last for 24 hours.
But as Lee explains, this isn't one big Zoom call. DC is building an expansive, immersive digital universe where fans can explore, create, learn and hear from DC's biggest stars and creators.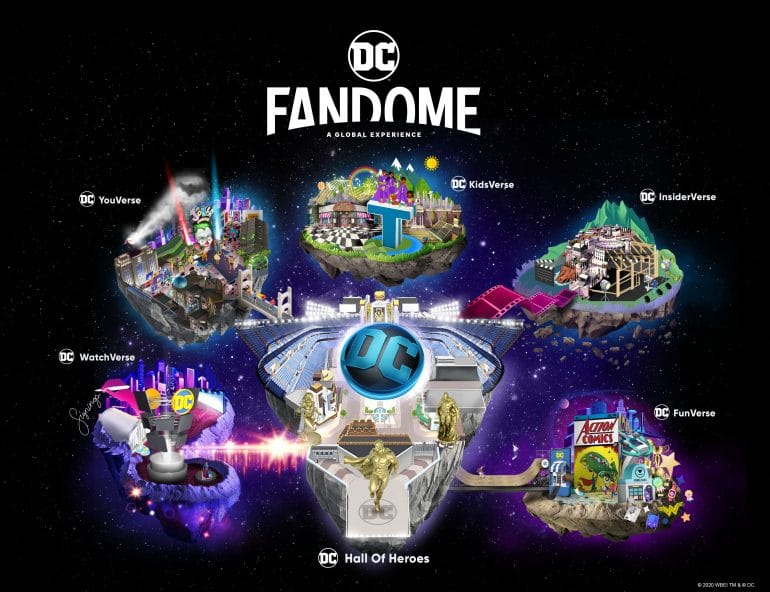 This is the DC Multiverse like you have never seen it before!
DC FanDome will feature content, teasers and announcements for upcoming movies, TV shows, games and comics. This includes exclusive reveals for The Batman, Shazam!, Aquaman, and Wonder Woman 1984.
Fans will also get the opportunity to hear from the cast and creators of DC's biggest TV shows like Titans, Batwoman, Black Lightning, Legends of Tomorrow, DC's Stargirl, The Flash, Watchmen, Doom Patrol, Harley Quinn, Lucifer, Pennyworth, Supergirl, Superman and Lois, DC Super Hero Girls, Teen Titans GO!, and Young Justice: Outsiders.
Big screen stars will include the cast and creators of Aquaman, The Batman, Black Adam, Shazam!, Justice League: The Snyder Cut, The Suicide Squad and Wonder Woman 1984.
But with so much going on, how will you know where to find your faves?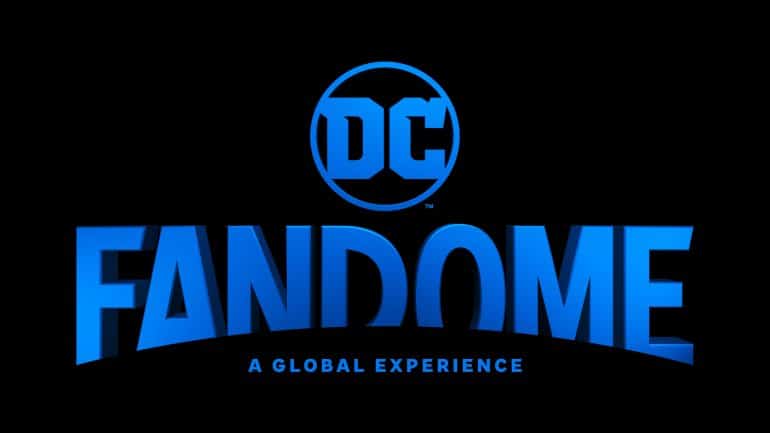 Fortunately, all of this coolness will be organized into six, easy to navigate digital portals.
DC FanDome's main event space is called the Hall of Heroes, where you can experience special programming, panels and content reveals from a wide variety of movies, series and games. From there, you can venture further into the DC Multiverse by exploring five additional satellite worlds, each with its own content and unique activities.
DC WatchVerse features screenings and never-before-seen footage
DC YouVerse includes user-generated content, cosplay and fan art
DC KidsVerse is a family-friendly space for younger fans
DC InsiderVerse sees Jim Lee (DC's COO), Walter Hamada (DC-Based Films chief )and Greg Berlanti (Arrowverse creator) offer an introduction to the DC Multiverse and introduce artisans from comic books, games, TV, movies, theme parks and more.
DC FunVerse is the place to be for digital giveaways and limited-edition exclusives.
All content will be available in ten languages including English, French, Italian, German, Spanish, Brazil Portuguese, Korean, Japanese and Chinese. Additionally, content programmed from specific countries will be in their native languages.
DC FanDome is the latest in a long list of online-only events that have been organised due to the health risks posed by the coronavirus pandemic.
It's essentially an official DC-only version of San Diego Comic-Con with all the superheroes and supervillains you've ever loved coming together in one place to celebrate DC's past, present and future.
Are you looking forward to DC FanDome? What are you hoping to see?