DC's strangest group of heroes, Doom Patrol, are back to save the world again! But this time they're doing it on HBO Max.
In season one The Chief was captured by supervillain Mr Nobody, and the team ventured out of their comfort zone to rescue him. During their journey, they discovered that he is the reason for the tragic events that gave them powers. By the end of the season, Mr. Nobody and the Beard Hunter were imprisoned in the White Space, leaving the Doom Patrol to face the truth about their pasts.
The season two preview picks up after season one's finale – which left our heroes miniaturised.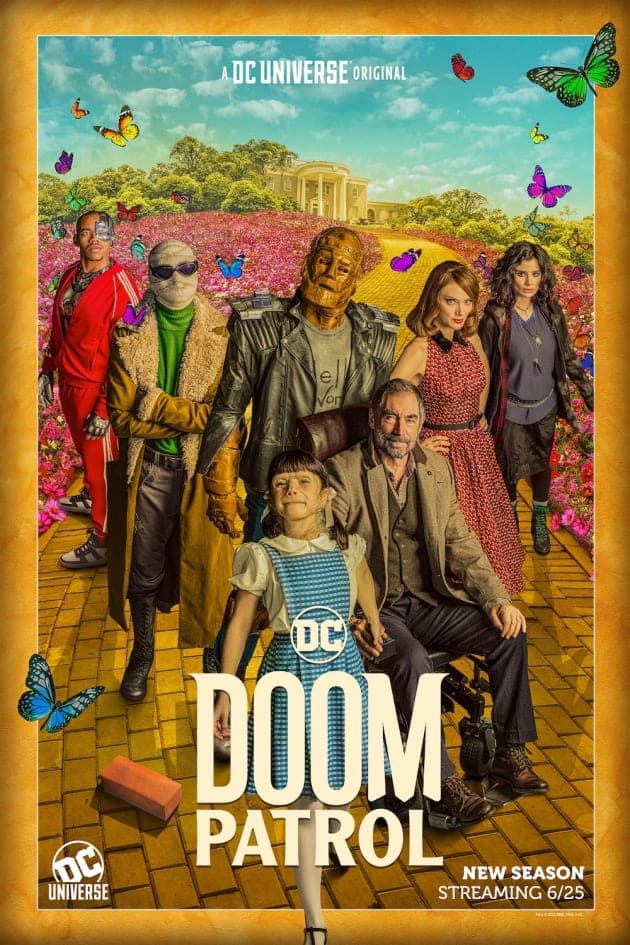 Following the defeat of Mr. Nobody, the members of the Doom Patrol now find themselves mini-sized and stranded on Cliff's toy race car track. Here they begin to deal with their feelings of betrayal by Niles Caulder (a.k.a. The Chief), while confronting their own personal baggage. And as each member faces the challenge of growing beyond their own past traumatic experiences, they must come together to embrace and protect the newest member of the family, Dorothy Spinner (Niles' daughter) whose powers remain a mysterious but real threat to bringing on the end of the world.
The cast includes April Bowlby as Elasti-Woman, Brendan Fraser as Robotman, Matt Bomer as Negative Man, Diane Guerrero as Crazy Jane, Joivan Wade as Cyborg, Alan Tudyk as Mr Nobody and Timothy Dalton as Dr Niles Caulder / The Chief.
Abigail Shapiro will make her debut as Niles Caulder's daughter, Dorothy Spinner.
The first three episodes of Doom Patrol will debut on June 25th on HBO Max and DC Universe's streaming service, followed by weekly episodes for the rest of the season.