Whilst promoting his upcoming film, Zack Snyder's Justice League, the American director has been very vocal about wanting to explore and tie up various storylines within his DC universe. Initially, Snyder had hoped for the opportunity to flesh out these ideas over a five-movie arc, but owing to a fallout with the Warner Brothers Company, this option is no longer available. Now it seems that the filmmaker has also tried to expand on the Zack Snyder's Justice League storylines in a comic book prequel, but DC Comics "decided not to do" it.
During an interview with SnyderCutBR, Snyder revealed that he had spoken to DC about the possibility of doing a comic book prequel set before the events of Batman v Superman: Dawn of Justiceand Zack Snyder's Justice League, however, the comic book publisher rejected his proposal.
"We talked about doing a [comic book tie-in]. DC, they decided not to do it," Zack Snyder said. "But we did talk about doing, possibly, I wanted to do a sort of a mini kind of comic book run on the death of Robin, and what happened. How Joker killed Robin, and what it did to Batman and started him sort of down this darker road that ended, kind of culminated with the arrival of Superman. That would be cool."
But wait. There's more.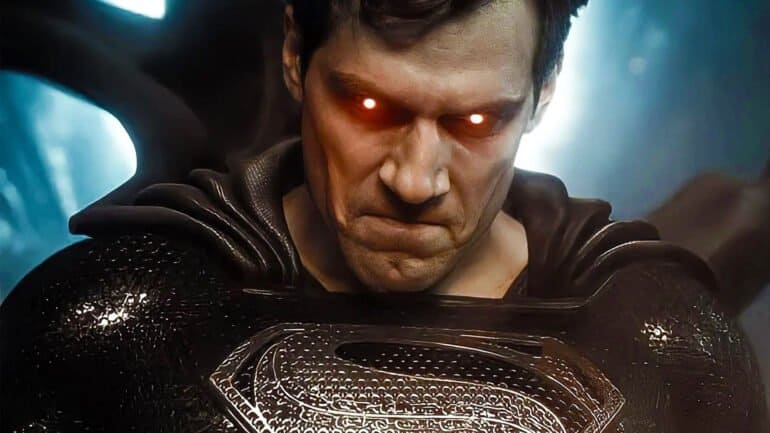 This is not the first time Snyder has pitched the idea for a comic book tie-in to DC. In an interview with TheFilmJunkee last December, the film director mentioned conversations he had with DC Comics Chief Creative Officer Jim Lee about further exploring the "Knightmare" alternate timeline first seen in Batman v Superman in a comic book continuation. The comic would have followed "the ragtag team that's left alive trying to put it back. Inside of that story, we would also do that story of Joker killing Robin."
Sadly, his idea for a comic book tie-in for Zack Snyder's Justice League did not materialise.
Despite rejecting Snyder's pitch for a prequel comic, DC has chosen to dedicate three new variant covers to the debut of Zack Snyder's Justice League on HBO Max. Each cover will be available in both colour and black and white with the comic book champions bearing the likeness of their big-screen counterparts.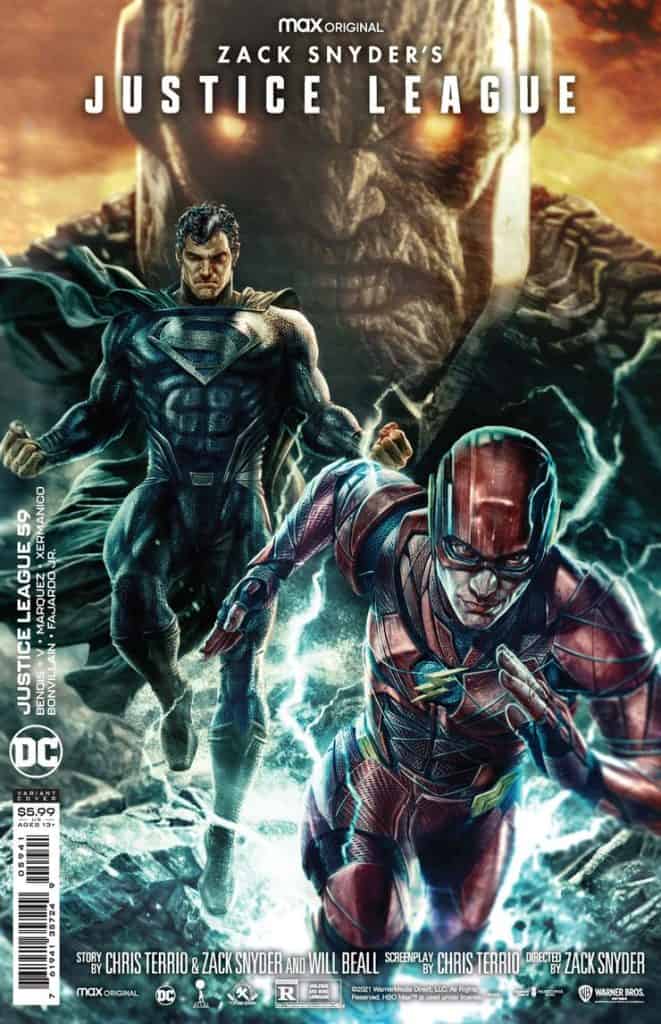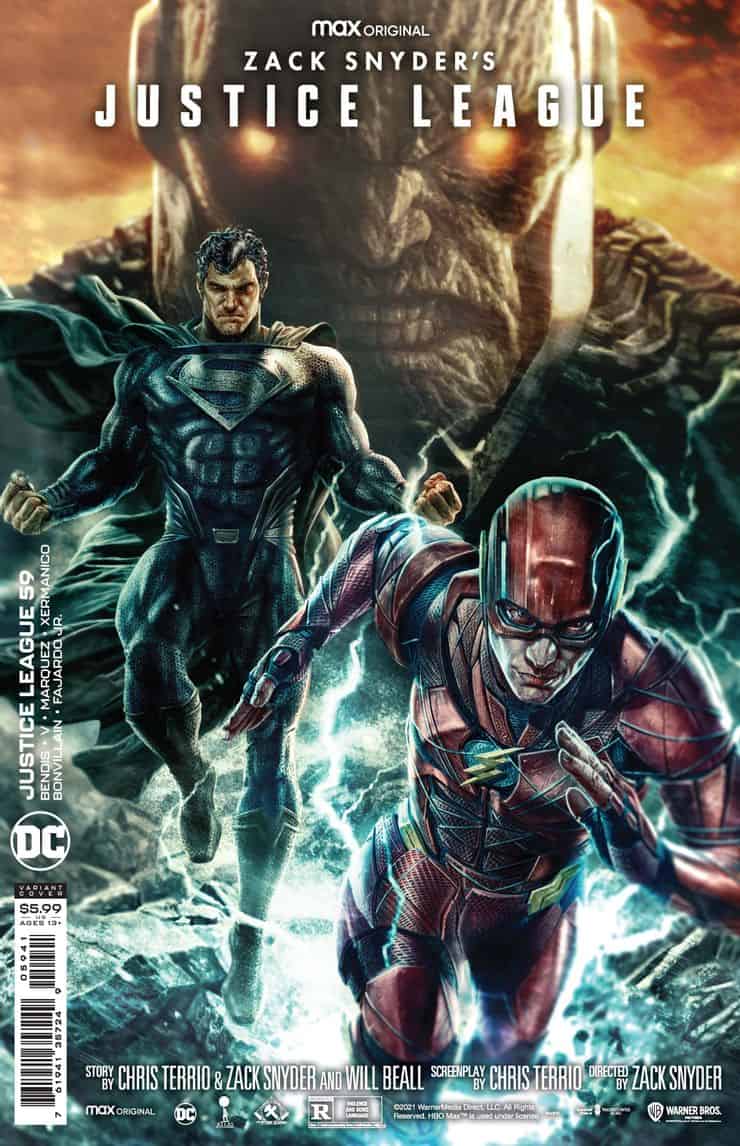 American comic book artist Lee Bermejo is responsible for creating the look of the first variant cover. His cover features a menacing Darkseid glaring down at Henry Cavill's Superman (who is looking very dapper in the Snyder Cut black suit) and Ezra Miller's Flash.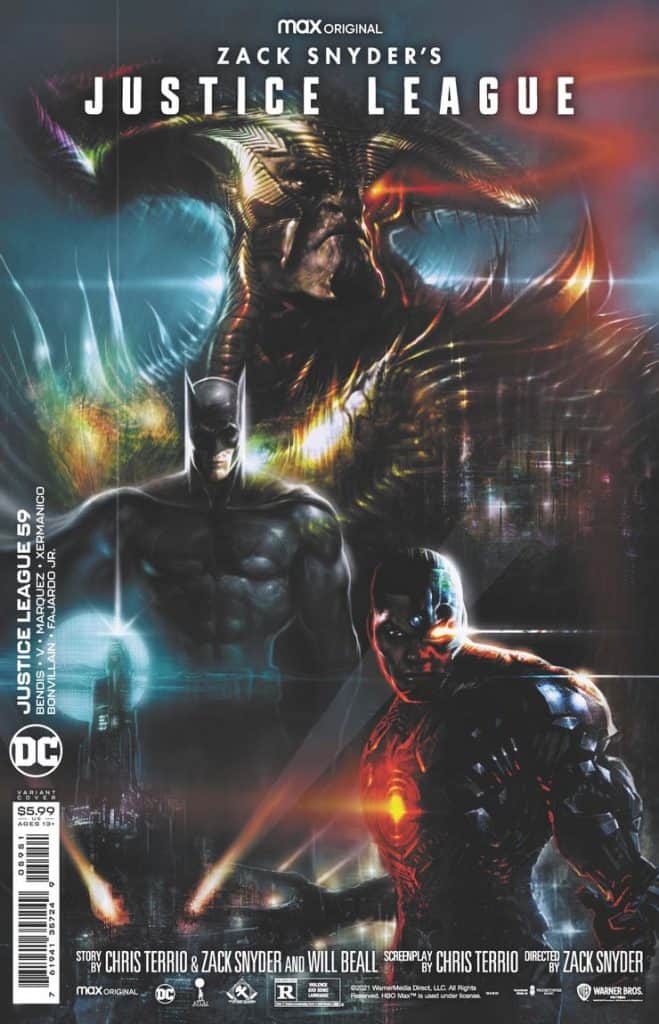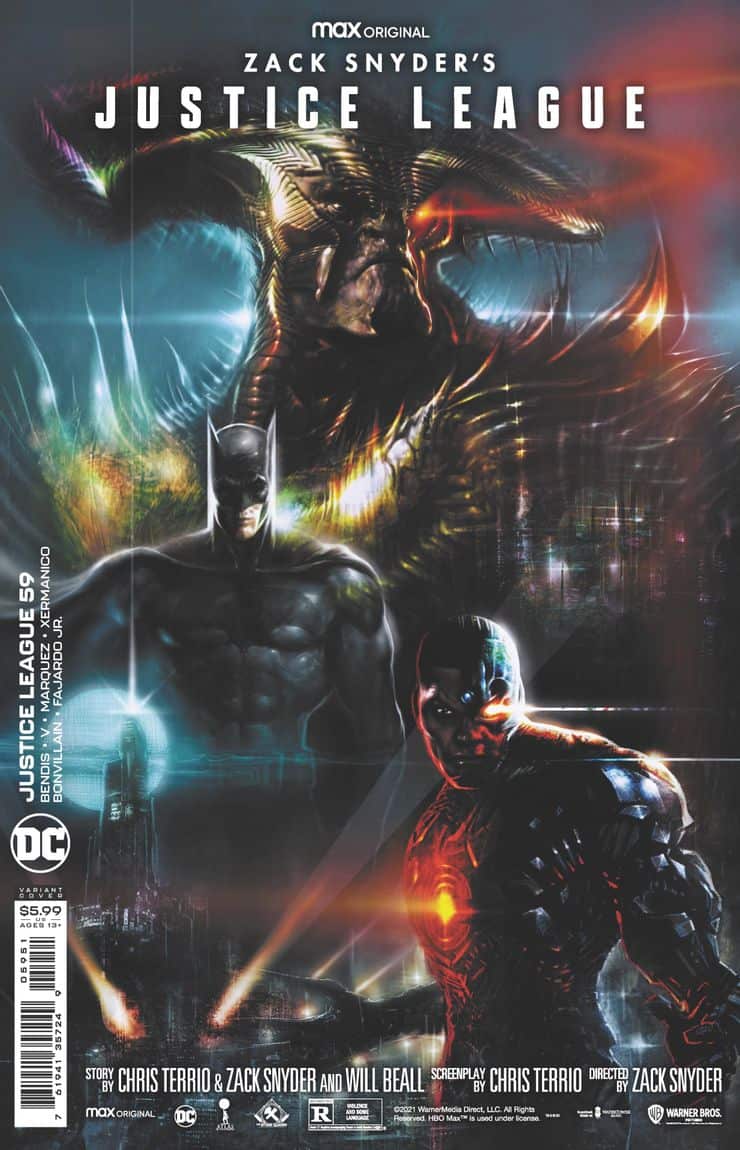 The second variant cover was created by the British comic book artist Liam Sharp. Sharp's cover features Ben Affleck's Batman and Ray Fisher's Cyborg in front of a looming Steppenwolf. In this depiction of Steppenwolf, he is suited up in his newly designed suit of armour.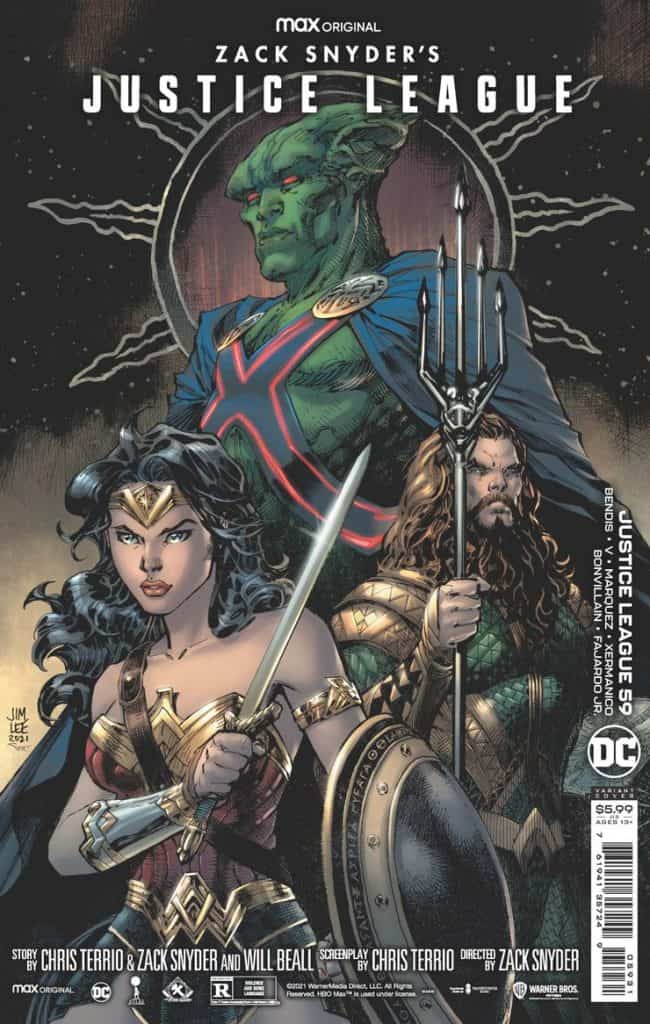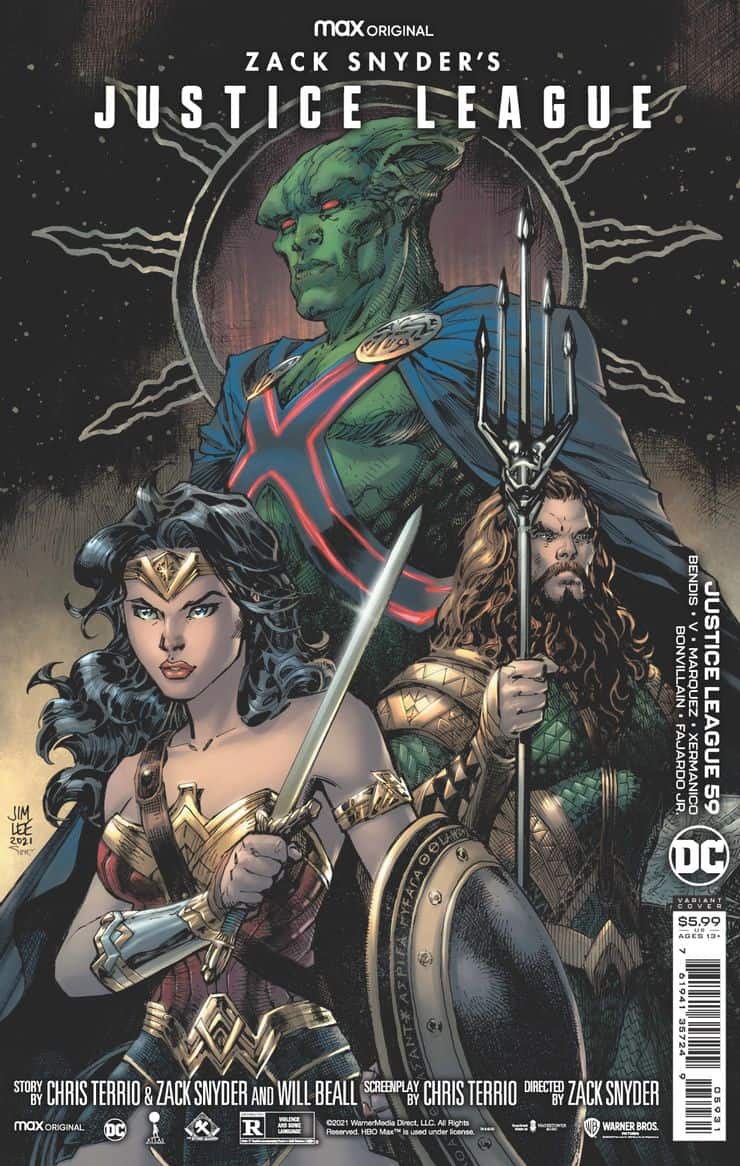 The final cover was designed by DC Comics Chief Creative Officer, Jim Lee.  This cover offers a first look at Harry Lennix's Martian Manhunter alongside a battle-ready Wonder Woman (Gal Gadot) and Aquaman (Jason Momoa).
Although DC's decision to not release a prequel comic to the Snyder Cut is most likely a failure to capitalise on the anticipation of the upcoming film, the comic book publishers have at least been smart enough to give its fans a trophy to remember all their efforts in bringing the Snyder Cut to life.
Zack Snyder's Justice League will premiere on March 18 on HBO Max.
Would you have liked to see a prequel comic for Zack Snyder's Justice League? What are your thoughts on DC's variant covers for the film?